Best Netflix TV shows to watch this Christmas
From Stranger Things to Fargo and all binge-watching points in between
Jack Shepherd
Tuesday 20 December 2016 15:13 Comments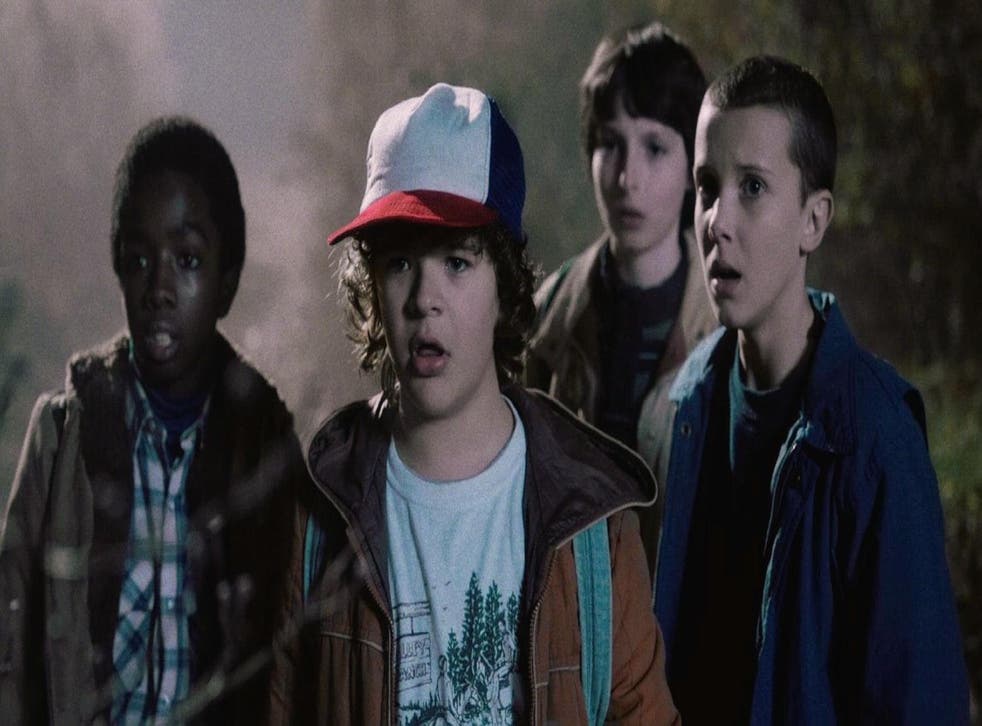 Come Boxing Day, when you'll no doubt be stuffed/hungover/fed up with the family and want to just relax on the sofa eating turkey sandwiches, what better time to catch up on those Netflix shows you never got around to watching?
Some are the most talked-about Netflix originals of the past year (like Stranger Things), while others are phenomenal series you need to watch if you haven't already (we're looking at you, Walter White and Breaking Bad).
Best originals of 2016
Netflix originals to look forward to in 2016

Show all 14
Stranger Things
Over the summer, there was one Netflix show on everyone's lips: Stranger Things. The series tells the tale of a lost young boy, trapped in an unknown dimension – cue a pack of friends trying to save the day and dozens of Eighties references.
The OA
Following in the footsteps of Stranger Things is mysterious drama The OA, another which has a manageable eight episodes. It focuses on a young woman who reappears under mysterious circumstances after being missing for seven years.
Love
Starring Gillian Jacobs and Paul Rust, there wasn't much fanfare when this romantic comedy hit Netflix in February. However, the unique look at dating in the age of Twitter and texting, featuring lots of drinking and smoking, was a slow burn hit, and a second series has been commissioned for 2017.
Luke Cage
Marvel and Netflix's partnership has proven incredibly fruitful, with Jessica Jones and Daredevil both proving hits. However, it was Luke Cage's time to shine in 2016, putting the Harlem hero front-and-centre, all with an exceedingly good soundtrack.
Master of None
Aziz Ansari created, wrote and stars in this excellent comedy about life in New York for 30-somethings. If you're a fan of his witty stand-up, you'll no doubt love his show.
The Get Down
Baz Luhrmann's exceedingly expensive musical drama – rumoured to cost upwards of $10m per episode – was met by a somewhat disappointing reception by critics. However, once you're invested, The Get Down proves to be worth the effort.
Netflix stalwarts
House of Cards
The last six months has proven the political world is as turbulent, if not more so, than many fictional depictions. Many comparisons have been made to Netflix's spectacular remake of House of Cards, with Kevin Spacey's Frank Underwood putting an American slant on Ian Richardson's memorable Francis Urquhart from the 1990s original. The fourth series hit the streaming service earlier this year.
Access unlimited streaming of movies and TV shows with Amazon Prime Video Sign up now for a 30-day free trial
Sign up
Orange is the New Black
Also with four seasons to catch up on is Orange is the New Black, the prison-based drama featuring some incredible characters. If anything, the series has gone from strength to strength, the latest being one of the best.
Unbreakable Kimmy Schmidt
This Tina Fey and Robert Carlock creation has to be one of the "nicest" shows on Netflix, focusing on the wonderful Kimmy Schmidt, played by Ellie Kemper. The premise of a young woman trapped underground for 15 years doesn't sound like a barrel of laughs, but as she explores New York and the new world, it makes for a great sitcom.
Bojack Horseman
Don't miss out on this poignant, brilliantly funny comedy. The animated show may focus on your everyday, bog-standard ploy – an alcoholic talking horse with a cat for an agent, both of whom live in Hollywood – but the three seasons currently available make for some of the best TV available.
Narcos
Live alongside Colombian drug lord Pablo Escobar as this drama details his life, starting in the 1970s and concluding in the early 1990s with his death. But who killed Escobar?
Netflix revamps
Gilmore Girls: A Year in the Life
For fans of the original Gilmore Girls – which ran for seven seasons – A Year in the Life is a must watch: a chance to revisit the wonderful Lorelai Gilmore and her daughter Rory.
Black Mirror
Charlie Brooker's dystopian TV series provoked a bidding war between Channel 4 and Netflix; the latter's victory provided the show with a huge budget, leading to some excellent new episodes, including "San Junipero" and the Bryce Dallas Howard-starring "Nosedive".
The best of the rest
Breaking Bad
Seriously, if you've got a Netflix subscription and not watched Breaking Bad, stop what you are doing and get on it. There's a reason Walter White's journey from schoolteacher to crime lord is critically praised to high heavens: because it is incredible. Please, go now.
Fargo
Martin Freeman stars in the first season of this fantastic winter drama based on the 1996 Coen brothers film, while the second features the wonderful Kirsten Dunst. With Ewan McGregor and season three coming in 2017, there's never been a better time to catch up.
It's Always Sunny in Philadelphia
With many American sitcoms having been removed from Netflix, make the most of It's Always Sunny in Philadelphia, the hilarious Charlie Day and Danny Devito-starring show that follows a self-centred group of friends who run an Irish pub in South Philadelphia.
Rick and Morty
The hilarious Adult Swim cartoon tackles existential questions while following the Back to the Future-esque duo of Rick and Morty. For those who love surreal humour.
Peep Show
The excellent and iconic Channel 4 comedy is available for your viewing pleasure. Even if you've seen the cult classic before, there's always an excuse to enjoy Mark and Jez's company again.
Register for free to continue reading
Registration is a free and easy way to support our truly independent journalism
By registering, you will also enjoy limited access to Premium articles, exclusive newsletters, commenting, and virtual events with our leading journalists
Already have an account? sign in
Join our new commenting forum
Join thought-provoking conversations, follow other Independent readers and see their replies