Netflix now streaming calming painter Bob Ross to remind us that it's totally fine to be friends with a tree
Kick back on the sofa and enjoy the definition of chill-out, Beauty is Everywhere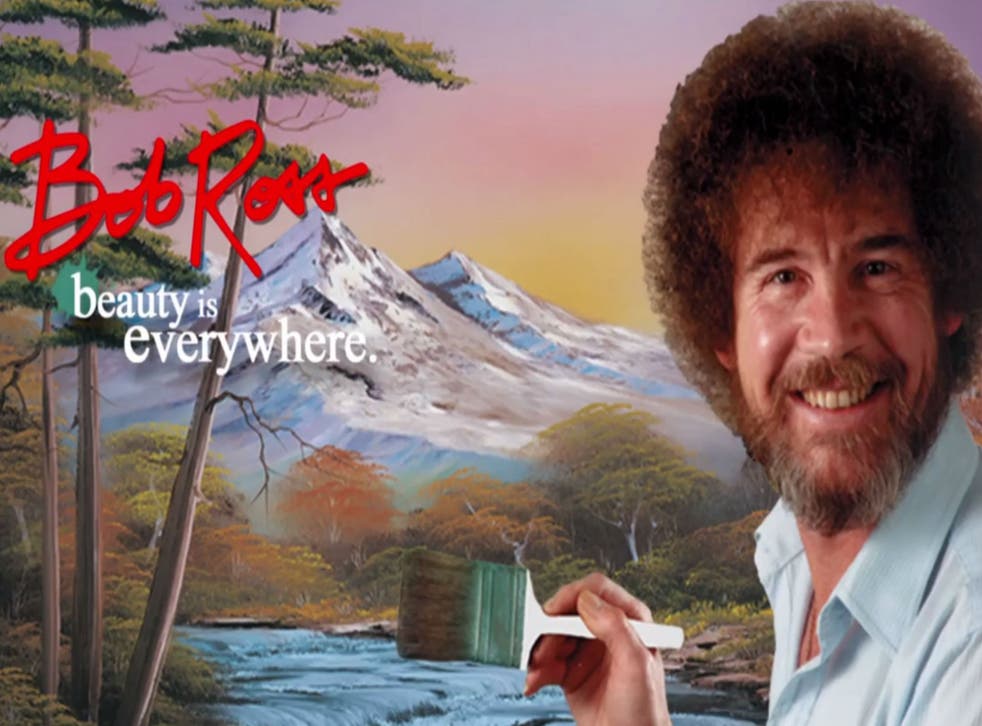 Had a busy day? Tired of life in general? Netflix has heard the cries of stressed-out people everywhere, and is now streaming Bob Ross' calming painting videos to accompany your chill-out sofa sessions.
That's right, the full Beauty is Everywhere collection is now available on the streaming service. It's similar to his famous PBS series The Joy of Painting only better because it features his pet squirrel ("the cutest little devil you've ever seen", trust him).
There are 25 episodes to get through, all of which were filmed in the early Nineties shortly before Ross' sad death from lymphoma aged 52 in 1995.
"Let's get crazy, what the heck," he says in Netflix's gloriously dramatic teaser clip, before getting the complete opposite of crazy and sending us all to sleep, in the most wonderful of ways, "making some nice little clouds that just float around and have fun all day".

The Florida artist became hugely popular among art lovers for his accessible 'wet on wet' technique that allowed him to start and finish beautiful oil paintings in under an hour. He was known for his gentle, often humourous personality and primarily painted landscapes, the majority of which have been donated to charities.

Bob Ross' most inspirational quotes
"Look around, look at what we have. Beauty is everywhere, you only have to look to see it."
"The secret to doing anything is believing that you can do it. Anything that you believe you can do strong enough, you can do. Anything. As long as you believe."
"Water's like me. It's laaazy. Boy, it always looks for the easiest way to do things."
"Just go out and talk to a tree, make friends with it."
"We artists are a different breed of people. We're a happy bunch."
"Gotta give him a friend. Like I always say, 'Everyone needs a friend.'"
"We tell people sometimes: we're like drug dealers, come into town and get everybody absolutely addicted to painting. It doesn't take much to get you addicted."
"We don't make mistakes, we just have happy accidents."
Register for free to continue reading
Registration is a free and easy way to support our truly independent journalism
By registering, you will also enjoy limited access to Premium articles, exclusive newsletters, commenting, and virtual events with our leading journalists
Already have an account? sign in
Register for free to continue reading
Registration is a free and easy way to support our truly independent journalism
By registering, you will also enjoy limited access to Premium articles, exclusive newsletters, commenting, and virtual events with our leading journalists
Already have an account? sign in
Join our new commenting forum
Join thought-provoking conversations, follow other Independent readers and see their replies