The Independent's journalism is supported by our readers. When you purchase through links on our site, we may earn commission.
Nicole Kidman pens powerful essay about domestic violence
The actor won an Emmy for her portrayal of a domestic violence victim on the HBO show Big Little Lies
Clarisse Loughrey
Sunday 01 October 2017 16:07 Comments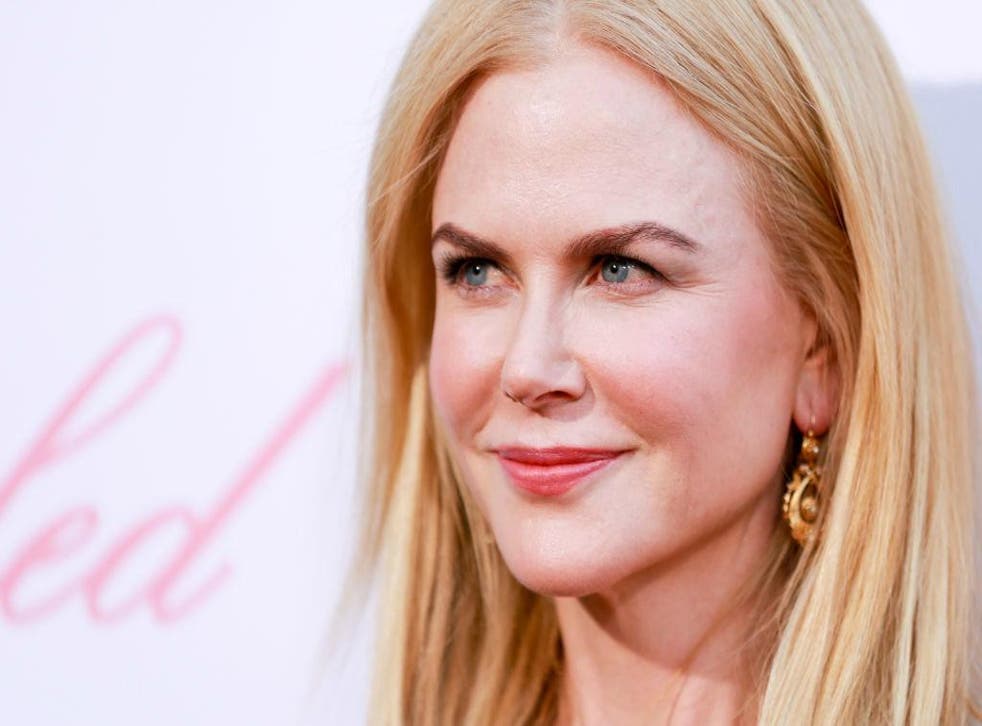 When Nicole Kidman took the stage to accept her Emmy for the role of Celeste in HBO's Big Little Lies, she called attention straight to the message behind her character.
Celeste is a victim of domestic violence, and it was in accepting the role that Kidman hoped she could shine a light on this "complicated, insidious disease", one that "exists far more than we allow ourselves to know".
It's a conversation she continued in a heartfelt essay penned for Porter's "Incredible Women" issue, where she wrote: "It never occurred to me that I should be at a disadvantage because I was born a girl. The idea that women and men are equal is part of my DNA. I was raised by a strong feminist mother and a fully supportive father."
A background which led her into her work with the United Nations as a Goodwill Ambassador, starting in 2006, to bring attention to the issue of violence against women, which affects as many as 1 in 3 worldwide.
Kidman added, "It is in this role that I come to fully understand the barriers that women around the world are facing. I have focused on lending my voice to women who are survivors of violence. The stories I have heard from them have shaken me to the core and changed me forever."
"As the Goodwill Ambassador of UN Women, the United Nations' organization working to empower women and girls, I have seen that there is no limit to what women can achieve when given the opportunity," she added. "I have met women who had to overcome enormous obstacles, yet who went on to help others and organize to achieve social change. To me, these women embody resilience, strength, dignity—and hope."
Her essay called on women to join forces in support of each other, to help those affected "reclaim their lives", so that no woman should ever feel like she is alone in her struggles.
"More than ever, I am aware of the need to support and celebrate each other. I like to believe I am part of a global support group network of 3.4 billion," she wrote. "Imagine: if you can fall back on the 3.5 billion sisters, and the many good men who are with us, what could we possibly not achieve?"
If you or someone you know is experiencing domestic violence, please call the National Domestic Violence Freephone Helpline at 0808 2000 247 for confidential support.
Follow Independent Culture on Facebook for all the latest on Film, TV, Music, and more.
Register for free to continue reading
Registration is a free and easy way to support our truly independent journalism
By registering, you will also enjoy limited access to Premium articles, exclusive newsletters, commenting, and virtual events with our leading journalists
Already have an account? sign in
Join our new commenting forum
Join thought-provoking conversations, follow other Independent readers and see their replies