Nigella Lawson's Caesar salad on Simply Nigella has enraged Twitter users after she 'put an egg on warm lettuce'
'She just baked a lettuce with anchovies, put a fried egg on top and called it a dish...'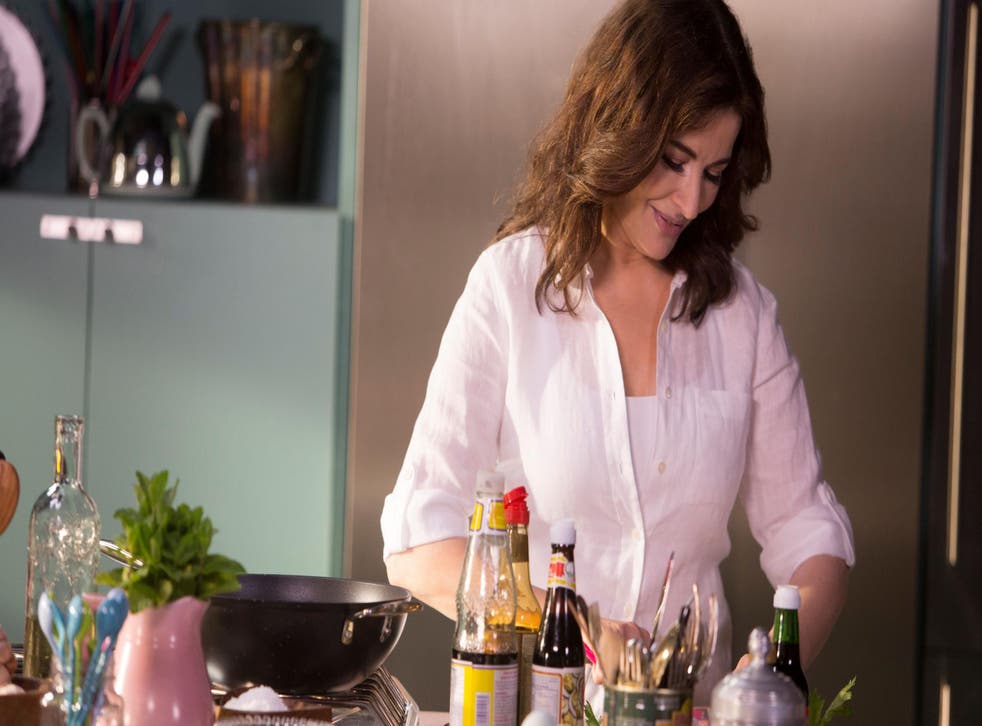 Nigella Lawson's big TV comeback was met with a mixed reception, with viewers slating the "domestic goddess" for spending too much time placing an avocado on toast.
Week three of Simply Nigella saw the 55-year-old making a Caesar salad with a brand new twist which, as you may expect, caused outrage on Twitter.
While the majority of Caesar salads are made up of a white dressing mixed with fresh lettuce leaves, croutons and chicken, Nigella's included half a lettuce baked in an oven with anchovies and garlic, topped off with a fried egg and piece of toast. Here's what the 'salad' looked like.
"Fried egg over burnt lettuce with fish bits and toast. Home economics lessons were wasted on Nigella." wrote one Tweeter, while another remarked: "Think Nigella's lost it. She just baked a lettuce with anchovies, put a fried egg on top and called it a dish."
Rubbing salt into the wound, popular quiz Only Connect was moved out of its usual slot for the show.
Ouch. Nigella will be back next week on BBC2, but what will she show us how to cook? Perhaps chopped cucumber on ham? Find out next time…
Register for free to continue reading
Registration is a free and easy way to support our truly independent journalism
By registering, you will also enjoy limited access to Premium articles, exclusive newsletters, commenting, and virtual events with our leading journalists
Already have an account? sign in
Register for free to continue reading
Registration is a free and easy way to support our truly independent journalism
By registering, you will also enjoy limited access to Premium articles, exclusive newsletters, commenting, and virtual events with our leading journalists
Already have an account? sign in
Join our new commenting forum
Join thought-provoking conversations, follow other Independent readers and see their replies