'Offensive (and not funny)' After years of insults, BBC finally censures Jeremy Clarkson
Presenter's remark that car looked like 'person with facial growths' breached Corporation's guidelines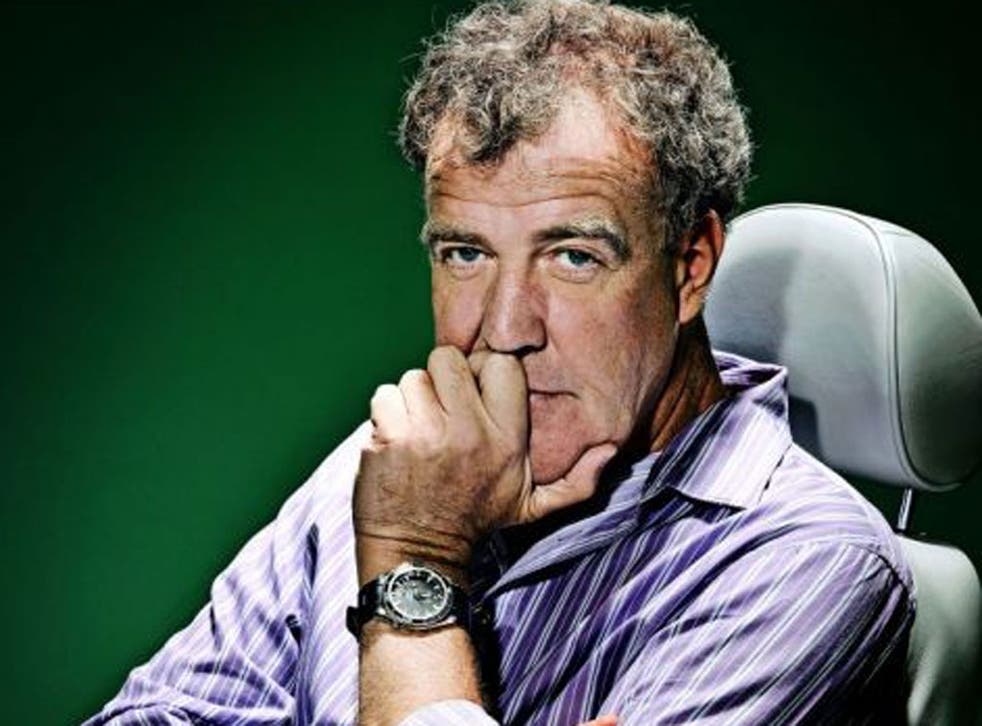 In his time, Jeremy Clarkson has mocked Korean automobile workers for eating dogs and Malaysian ones for wearing "leaves for shoes".
He has insulted the Mexican ambassador, branded BMW as "Nazis", ridiculed the cultures of India and Wales, joked about dead Chinese cockle pickers and outraged such institutions as the Samaritans and the Royal National Institute of Blind People. So one of the most surprising things about yesterday's announcement by the BBC Trust concerning the corporation's highest-paid star's recent observations on people with facial disfigurements was that it thought Clarkson's jokes weren't funny. It ruled that comments comparing a Toyota Prius camper van to people with "growths" on their faces were in breach of the BBC's guidelines on harm and offence.
It was the first time in four years that a complaint against Mr Clarkson had been upheld – since he was seen sipping gin and tonic on a drive to the North Pole. Since then he has described the former Prime Minister Gordon Brown as a "one-eyed Scottish idiot", called for striking public-sector workers to be "executed" and angered the Indian High Commission with jokes about the country's food and toilets.
Last week it was revealed that Clarkson and his Top Gear co-presenters Richard Hammond and James May had signed a highly lucrative three-year deal to continue hosting the programme. Mr Clarkson earned more than £3m in the year to March 2012, through his 30 per cent stake in Bedder 6, the company that owns the rights to the internationally successful show.
The most recent complaint concerned an edition of Top Gear in February in which Clarkson referred to the camper van as "the elephant car" and began slurring his speech in reference to Joseph Merrick, whose battle with facial disfigurement was portrayed by John Hurt in the 1980 film The Elephant Man.
Clarkson said: "You know sometimes you meet somebody who's got a growth on their face and it's actually bigger than their face?" When co-presenter Hammond suggestion this could be a description of Clarkson's own appearance, the show's star responded: "No, I mean one of those really ugly things. No, this is just a face. I'm talking about a growth.…"
He then compared the Toyota to a social meeting with someone with a disfigurement. "That is not a car that you could talk to at a party unless you were looking at something else is it?"
The Trust acknowledged the "irreverent style of humour" on Top Gear but ruled that the comments "strayed into an offensive stereotypical assumption". Top Gear's executive producer Andy Wilman told the trust that "banter such as was broadcast on Top Gear would always be an imperfect science".
Register for free to continue reading
Registration is a free and easy way to support our truly independent journalism
By registering, you will also enjoy limited access to Premium articles, exclusive newsletters, commenting, and virtual events with our leading journalists
Already have an account? sign in
Register for free to continue reading
Registration is a free and easy way to support our truly independent journalism
By registering, you will also enjoy limited access to Premium articles, exclusive newsletters, commenting, and virtual events with our leading journalists
Already have an account? sign in
Join our new commenting forum
Join thought-provoking conversations, follow other Independent readers and see their replies