Outrage over commercialisation plans for BBC World Service
Leaked letter talks of 'wider commercialisation' and private funding for radio, while the World News TV service told to swap politics for fashion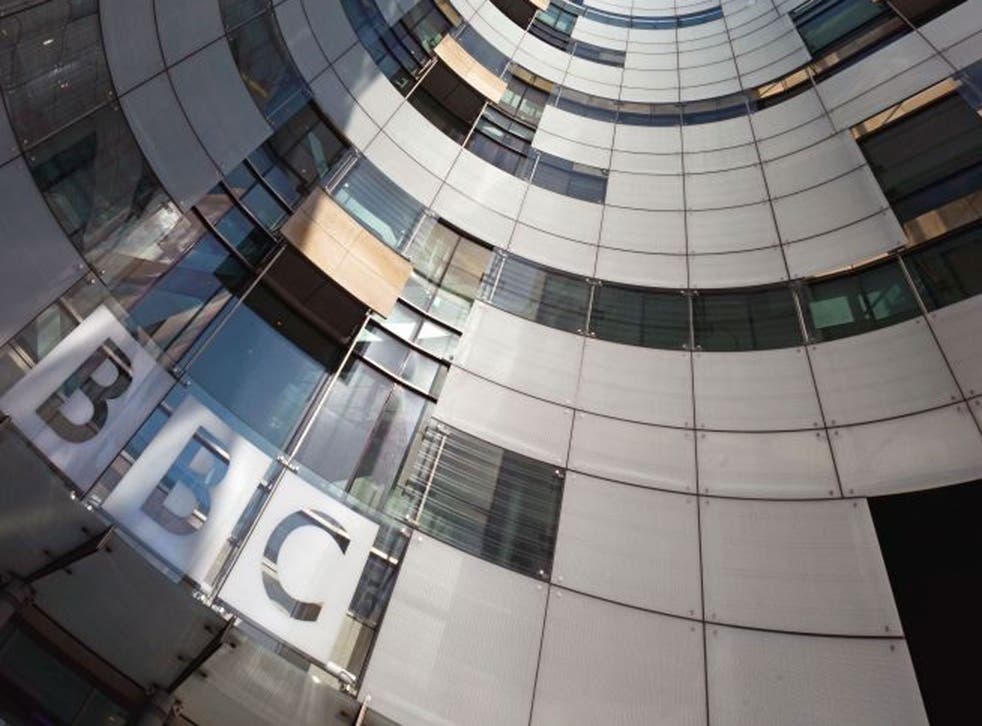 The BBC has sparked anger with plans to commercialise the 80-year-old World Service, and to downplay the coverage of politics in its global television news output.
The changes, which one MP warned could jeopardise the future of the licence fee, are being lined up as the broadcaster prepares to take over funding of the World Service, previously paid for by the Foreign and Commonwealth Office. Reforms could include having advertising on the service.
In a letter sent to a member of the House of Lords, the Director of the World Service, Peter Horrocks, has also revealed plans to use private funding to support the prestigious radio network which began as the British Empire Service in 1932. "The BBC Trust is considering proposals for a wider commercialisation of World Service, which might involve launching new language services, if they could be commercially self-sustaining," he told Lord Alton of Liverpool.
Defenders of the service's traditions are alarmed at the potential implications. John Tusa, former managing director of the World Service, said: "It's breathtaking and reckless. It would really alter the basis on which the World Service has existed for 80 years. Anything as radical as this needs to be openly and publicly debated with all the implications fully stated."
In a different part of the BBC empire, The Independent on Sunday has seen an internal BBC communication which encourages journalists working on the BBC World News global television operation to follow a supposedly more female-friendly news agenda, with more stories on "fashion" and fewer on "politics".
In a newsletter to staff Mr Horrocks said: "This is not just about stories about women and for women. There are also many men who don't always fully connect with an agenda that can sometimes be too dominated by conflict or politics."
Staff believe that the shift in emphasis is partly designed to attract more advertising clients to the BBC, which relies on commercials on its television channel and website outside the UK. Latest accounts show that BBC Global News Ltd made a loss of £800,000 last year, with £21m of losses incurred by the UK operation being mostly offset by advertising and sponsorship revenues made overseas.
Details of the proposed "feminisation" of the World News output follow research carried out by the BBC's "audience team" to mark International Women's Day. In a memo written to staff on 26 November, Zoe Porter, editor of BBC World News, gave a summary of women's feedback on the output.
It called for more coverage of "young presenters, women field reporters and fashion". Respondents called for less emphasis on "formality, formal suits, male presenters, politics, cars and weather". Mr Tusa said: "I think this development is deeply disturbing and could be terribly destructive. If they want to reshape editorial lines in this way then they should put it all on the table and say it won't deal with hard politics it will be frothy, fluffy and pleasant."
Access unlimited streaming of movies and TV shows with Amazon Prime Video Sign up now for a 30-day free trial
Sign up
Paul Farrelly MP, a member of the Commons select committee on Culture, Media and Sport, said he would be raising the issue when the committee holds an inquiry into the future of the BBC later this month. "The BBC should be a journal of record and we would all hate to see any dumbing down of coverage simply to jump to the tune of advertisers," he said. "When the BBC runs adverts abroad it has got to be very careful that it does not set dangerous precedents when it comes to fending off calls for the licence fee to be abolished."
Sue Harris, NUJ national broadcasting organiser, said: "The ambition to bring diversity on screen at world news should not be compromised by making them [women reporters] cover fluffy fashion stories.
"They should be allocated serious news items."
The BBC Trust is currently drawing up the final operating licence for the World Service ahead of its transfer to licence fee funding in April.
The BBC has been experimenting with advertising on the Berlin FM radio output of the World Service. It said it had not received complaints from that network's audience that the commercials impinged on the quality of the output. Advertising has also been introduced into the Spanish, Arabic and Russian language editions of the BBC website.
A BBC spokesperson said: "The BBC's reputation for providing impartial and independent news will always take precedence over wider commercial goals. Our experience with World News, bbc.com and some limited World Service commercial activity shows that these forms of funding are generally accepted by audiences outside the UK, and that editorial standards and public service priorities can be maintained."
Shadow culture minister Helen Goodman said: "The proposed drift away from the core purpose of the World Service is precisely what people feared when this Government said that the Foreign Office would no longer finance it. It's really important that the World Service stays on mission as a reliable, truthful broadcaster of important news to people in places where this is not otherwise available."
Register for free to continue reading
Registration is a free and easy way to support our truly independent journalism
By registering, you will also enjoy limited access to Premium articles, exclusive newsletters, commenting, and virtual events with our leading journalists
Already have an account? sign in
Register for free to continue reading
Registration is a free and easy way to support our truly independent journalism
By registering, you will also enjoy limited access to Premium articles, exclusive newsletters, commenting, and virtual events with our leading journalists
Already have an account? sign in
Join our new commenting forum
Join thought-provoking conversations, follow other Independent readers and see their replies