Paloma Faith to play Tinker Bell in new ITV Peter Pan drama
Singer-songwriter Faith will star alongside Stanley Tucci and Laura Fraser
Jess Denham
Thursday 14 May 2015 10:48 Comments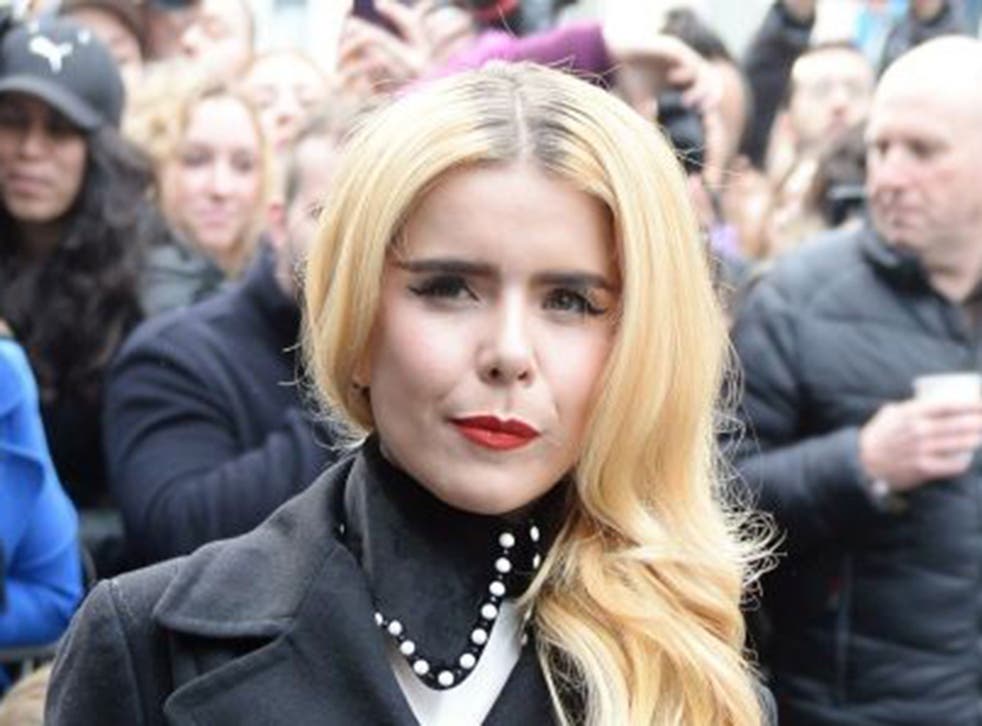 Paloma Faith will be swapping the recording studio for Neverland when she takes up her guest role in a new TV drama based on JM Barrie's Peter Pan.
The singer-songwriter will play fairy Tinker Bell in ITV's upcoming Peter & Wendy, alongside Stanley Tucci as Captain Hook and Laura Fraser as Mrs Darling.
Newcomers Zac Sutcliffe and Hazel Douple have been cast in the two-hour show as Peter Pan and Wendy Darling, while Bafta-winning screenwriter Adrian Hodges has penned the script.
Peter & Wendy reimagines the classic family tale for a contemporary audience but remains faithful to the spirit of the much-loved original. There will be some brand new characters, played by Bjrane Henriksen, Ben Crompton and Rasmus Hardiker,
The drama opens in Great Ormond Street Hospital where twelve-year-old Lucy Rose is awaiting treatment for a serious heart condition. Mother Julie is terrified about losing her daughter but surgeon Mr Wylie promises to make her operation a success. The day before surgery, Lucy reads Peter Pan to other sick children in the hospital and goes to bed dreaming of the story, which is then retold through her imagination.
Positivity and belief will be strong themes in Peter & Wendy, which cuts between Lucy's real-life struggles and the fantasy world of Neverland.
"I'm delighted to be bringing J.M. Barrie's classic story of Peter Pan to ITV," said Steve November, ITV's director of drama. "This wonderful interpretation by Adrian Hodges is faithful to Barrie's original, but adds a new and unexpected dimension that makes it feel as though we are hearing the story for the first time."
Christine De Poortere, Peter Pan director at Great Ormond Street Hospital Children's Charity is "absolutely thrilled to see Peter Pan in an exciting new screen version that brings together Barrie's original story and GOSH".
Peter & Wendy is currently in production with filming taking place over a six week period in Luxembourg, London and Dorset. CGI special effects will be used to create the extraordinary world of Neverland.
Register for free to continue reading
Registration is a free and easy way to support our truly independent journalism
By registering, you will also enjoy limited access to Premium articles, exclusive newsletters, commenting, and virtual events with our leading journalists
Already have an account? sign in
Join our new commenting forum
Join thought-provoking conversations, follow other Independent readers and see their replies