Parks and Recreation creator discusses reunion possibilities after cast pictured together at PaleyFest
'I would never, ever, ever say never, but...'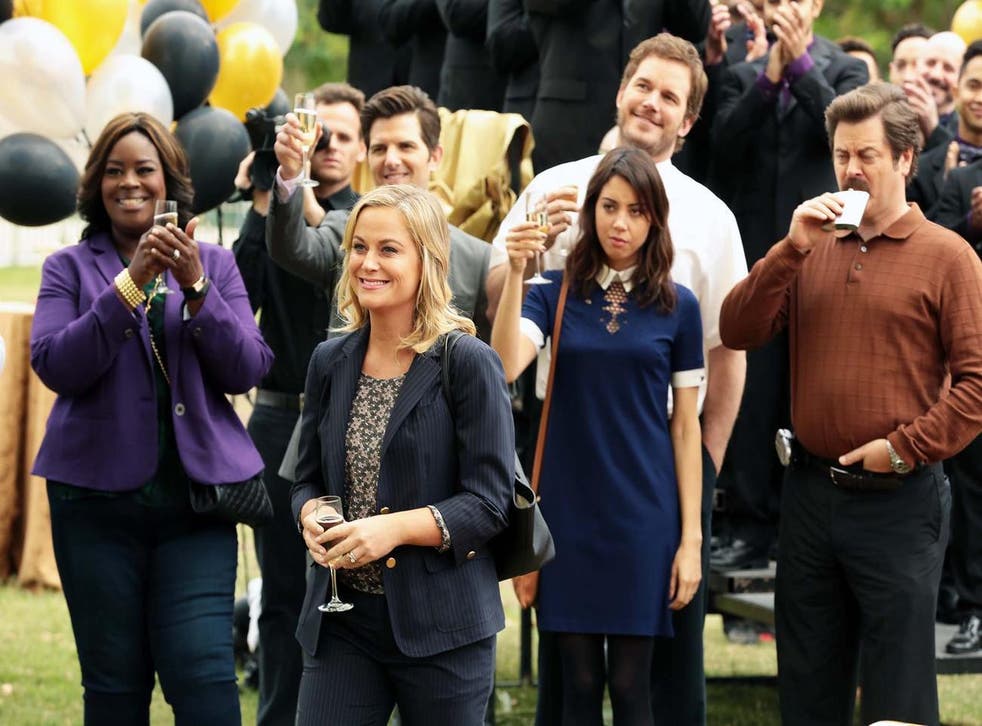 The cast of Parks and Recreation reunited yesterday (21 March) at PaleyFest in Los Angeles to celebrate the show's 10th anniversary.
Patton Oswalt hosted the panel, which featured the majority of the main cast, including Amy Poehler, Chris Pratt, Aubrey Plaza, Aziz Ansari, Nick Offerman, Rashida Jones, Adam Scott, Rob Lowe and Jim O'Heir.
Showrunner Michael Schur – who has gone on to create The Good Place – was also on hand and answered questions on whether Parks and Recreation could return to screens anytime soon.
"I would only say that everyone on this stage and six other people would need to feel like there was a story that needed to be told," Schur said, according to TV Guide.
"There's nothing I loved more than working on this show. This felt like the most important thing that I would ever do. I would never, ever, ever say never...[but] I don't want to do it just to do it."
Poehler also answered by saying "never say never". She also spoke about whether the United States could do with a Leslie Knope in office, saying: "She's kind of like the Spider-Man of public service. It does feel a little bit like we're looking up at the sky like, 'Leslie, where are you?'
"I kind of do wish that she was around, but I don't think that she could go around and get access to the White House."
The best TV cliffhangers of all time

Show all 38
Parks and Recreation began on the 9 April 2009 and concluded on the 24 February 2015.
Register for free to continue reading
Registration is a free and easy way to support our truly independent journalism
By registering, you will also enjoy limited access to Premium articles, exclusive newsletters, commenting, and virtual events with our leading journalists
Already have an account? sign in
Register for free to continue reading
Registration is a free and easy way to support our truly independent journalism
By registering, you will also enjoy limited access to Premium articles, exclusive newsletters, commenting, and virtual events with our leading journalists
Already have an account? sign in
Join our new commenting forum
Join thought-provoking conversations, follow other Independent readers and see their replies