Peaky Blinders: Brummie accent could be global money spinner for BBC after exceptional international interest in new gangster series starring Cillian Murphy
Stylish drama set in 1919 stars the Irish-born 28 Days Later actor
Ian Burrell
Tuesday 10 September 2013 10:27 Comments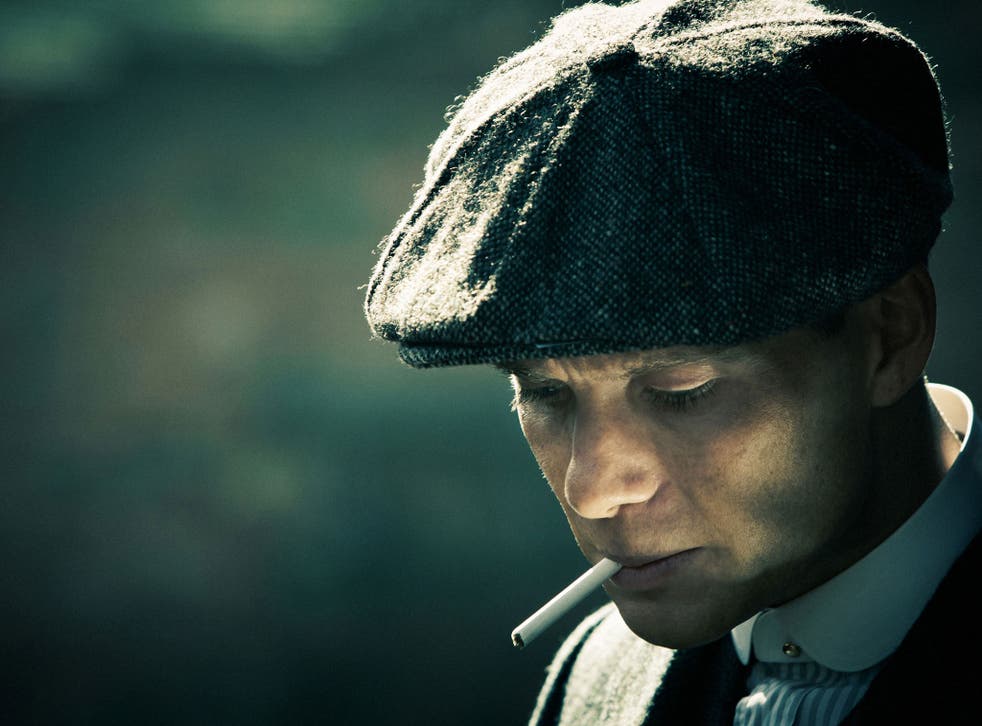 The previously unfashionable Brummie accent could be a global money spinner for the BBC after exceptional international interest in buying rights to a new gangster series which begins on Thursday.
Steven Knight, the writer of Peaky Blinders - a stylish drama set in 1919 in the aftermath of the Great War when Birmingham was flooded with illegal weapons - revealed that he is already making plans for a third series, buoyed by the positive reaction to the project from overseas broadcasters.
"Normally those international things get done after it has been aired but we have already had a lot of interest from all over the world including America," he said in an interview with The Independent. "It's because it's such a great cast and also because people have sat up and taken notice because they have seen clips and realised it is something different."
Birmingham-born Knight said that making Peaky Blinders, which stars Hollywood actor Cillian Murphy, had been made easier because his home town city was virtually ignored by the British film and television industries. " It's not covered - I don't know why it is like that but I'm glad that it's not because it just means that it's virgin territory. Here is a part of England you are very familiar with but look at how little you know about it. That's the whole point of this – it's showing English people their own secret history."
He said that when Brummies were portrayed on the screen, the accent was often distorted. "For some reason people slow the accent down and make it a really slow drawl," he said. People have a peculiar relationship with the Birmingham accent because it's never done right on the telly but if you hear people talking it's quite a hard, fast, urban accent."
Knight, whose screenwriting credits included the critically acclaimed films Dirty Pretty Things and Eastern Promises, took Murphy – who plays gangland leader Tommy Shelby – to The Garrison, a Victorian pub in the south-east Birmingham neighbourhood where the writer grew up and where the real "Peaky Blinders" once ruled the streets. "Cillian listened to the way they talked and recorded everything and from that he has brilliantly developed Tommy's way of talking which is back to the hard, fast Birmingham accent. It's very intelligible and even an American will be able to understand it."
The Peaky Blinders were a legendary gang in the Small Heath and Bordesley districts of Birmingham who emerged in the last decade of the Nineteenth Century and were named because of the razor weapons they used to sew into their caps. They followed a distinct dress code with carefully-tailored bell-bottom trousers and silk "daff" scarves.
The drama tells the story of the Blinders and their rivals the Birmingham Boys, led by the notorious Billy Kimber, who fought for control of the illegal gambling market. "The gangs used to turn up in charabancs and would have battles on the racetrack and in pubs nearby. The Flying Squad was invented to combat these gangs."
Knight is writing the second series, which will be set three years later in 1922, an era of remarkable hedonism in Birmingham and other English industrial cities. "There was an enormous amount of cocaine use which spiked in the Twenties which went away and didn't return until recently. There was a lot of nightclubs opening up and incredible sexual licence, people threw off all their Victorian inhibitions."
Access unlimited streaming of movies and TV shows with Amazon Prime Video Sign up now for a 30-day free trial
Sign up
Knight plans a third series based in 1929 amid the financial crash. "I would hope to take it - if it works and everybody is happy - through to the Second World War."
Register for free to continue reading
Registration is a free and easy way to support our truly independent journalism
By registering, you will also enjoy limited access to Premium articles, exclusive newsletters, commenting, and virtual events with our leading journalists
Already have an account? sign in
Join our new commenting forum
Join thought-provoking conversations, follow other Independent readers and see their replies