Peep Show series 9: Filming has wrapped on the final season and everyone is sad
The men with ven reunited one last time
Christopher Hooton
Tuesday 15 September 2015 21:10 Comments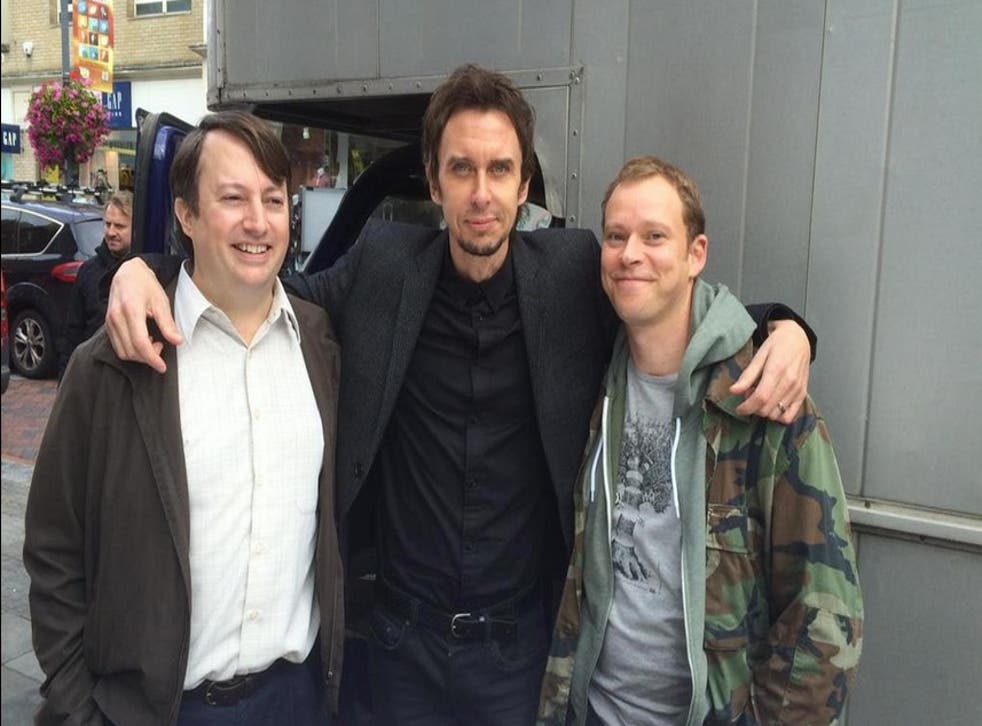 There's something particularly upsetting about saying goodbye to Mark and Jez from Peep Show, because they're just, sort of, always there, aren't they? You can imagine them just wandering about the flat indefinitely, nipping down to Costcutter for a disappointing frozen ready meal before settling down in front of an episode of Pointless and weeping.
But say goodbye we must, as filming on the final series wrapped today.
"Last day of shooting Peep Show. Heart already halfway up throat. 8pm wrap - ooh it's going to be a long, sad, marvellous day," Robert Webb wrote on Twitter, with David Mitchell admitting that he was "feeling some emotions" about saying goodbye to the show, which has run for nine seasons.
Olivia Colman, who is back as Sophie, appeared in tears yesterday though, co-creator Sam Bain held it together, marking the end with a perhaps appropriately mundane triptych of Mark sneezing.
Last year, Channel 4's head of comedy, Phil Clark, said that the upcoming series is "definitely the last," adding to the Radio Times: "I'll be very sad to say goodbye to it."
Peep Show launched the careers of now household names Mitchell, Webb and Colman, perfectly encapsulating the dreariness of post-millennium life in an overpriced London flat.
Not that you necessarily would, but don't expect a happy ending.
"They will be in horrible pain as usual," Webb previously told the Daily Mirror of the show's conclusion. "They will not win the lottery, they will not have a happy ending."
Bain didn't want to rule out the possibility of catching up with the characters again one day though, previously telling the Radio Times: "We don't plan to kill them off, so the opportunity to do more would be there if we chose to."
Register for free to continue reading
Registration is a free and easy way to support our truly independent journalism
By registering, you will also enjoy limited access to Premium articles, exclusive newsletters, commenting, and virtual events with our leading journalists
Already have an account? sign in
Join our new commenting forum
Join thought-provoking conversations, follow other Independent readers and see their replies