Peep Show to end next year after ninth series
Cult show that made the careers of Robert Webb and David Mitchell to 'wind down' after ninth series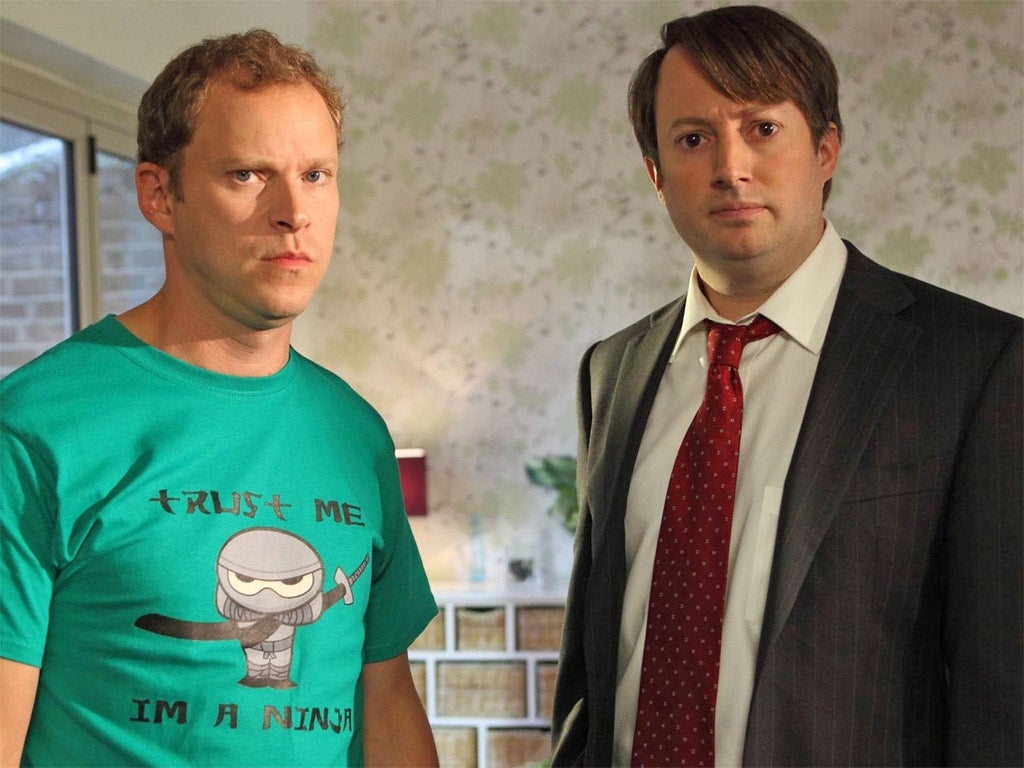 It was the original point of view sitcom, revealing the world as viewed by two of life's losers. But a decade after audiences were first introduced to Mark and Jez, the odd couple thrust into an even odder flat share, Peep Show is finally coming to an end.
The cult comedy that made the careers of Robert Webb and David Mitchell, is to "wind down" after its ninth series next year.
Channel 4's head of comedy Phil Clarke suggested the fly-on-the-wall series, filmed from the points of view of two mismatched and thoroughly dysfunctional flatmates, would finish after almost a decade.
A ninth series of the show, created by Sam Bain and Jesse Armstrong, has been commissioned for next year, but Clarke said the series would end after that, "for sure".
"We're talking about Peep Show, how that's going to be rounded off. The discussion is about how it's going to conclude," he told the Chortle website.
Earlier this year Webb said that a recent meeting with one of the show's writers had led him to believe that the next series would be its last. "I wouldn't expect them to go through a billboard on the edge of a cliff in a double-decker bus and explode - we're never going to shoot it in the head quite like that - but it might be time to plan for what happens afterwards,' he said.
As well as launching the careers of Mitchell and Webb the series raised the profile of actors Olivia Colman and Matt King. It won numerous awards, including the Rose d'Or and several Baftas.
A Channel 4 spokesman said: "We're talking to Sam and Jesse about how to play out the last series whether it's a series or a number of specials - they are the busiest men in comedy, film and drama."
Join our commenting forum
Join thought-provoking conversations, follow other Independent readers and see their replies