People are borderline devastated that Lucy Alexander has quit Homes Under the Hammer after 13 years
Fans have been left 'actually distraught' by the much-loved presenter's resignation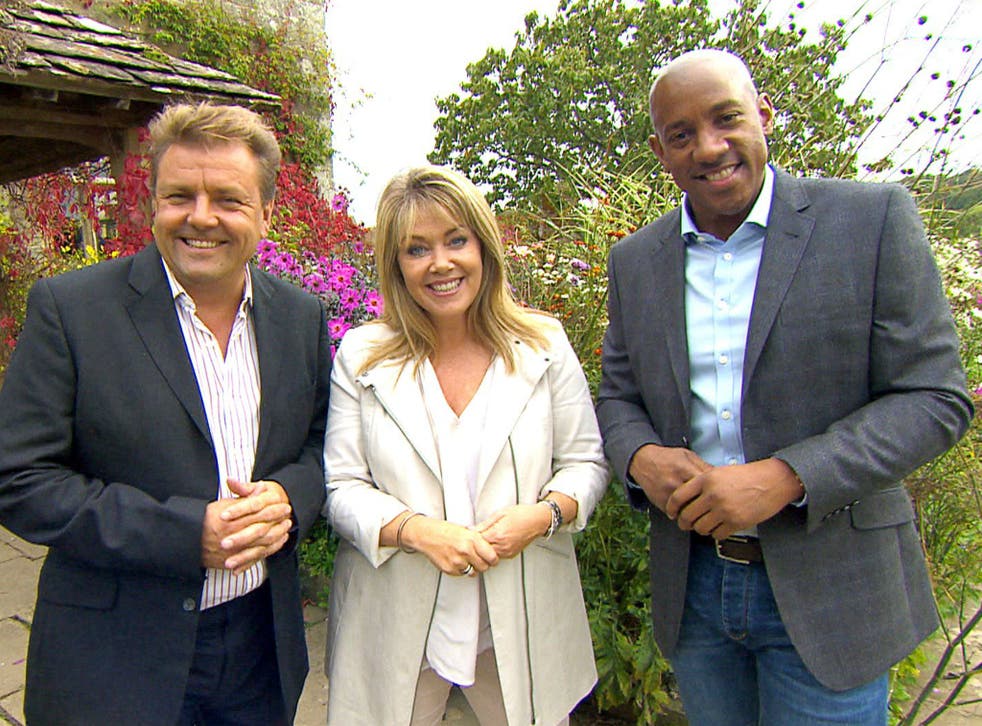 Daytime TV viewers have been left borderline devastated by Lucy Alexander's decision to quit as Homes Under the Hammer presenter after 13 years.
Fans of the property renovation show took to social media to share how "actually distraught" the news had made them, with others making gags about the string of recent resignations across entertainment, sport and politics.
Alexander, 45, co-hosted the popular series with Martin Roberts since 2003 and Dion Dublin since 2015 but will bid the team goodbye this month.
"I have loved being part of Homes Under the Hammer, it's been my life for 13 years," her statement read. "I have loved every minute and the whole team that have made the programme such a success, but it's time for a change."

In a later tweet, Alexander revealed that she is stepping down with a "heavy heart" to pursue other work and a commercial deal.

BBC daytime controller Dan McGolpin paid tribute to Alexander's "infectious enthusiasm for property renovation, thanking her for "all of the hard work she has put in to make Homes Under the Hammer one of the most informative, helpful and best-loved series of its kind".
Homes Under the Hammer airs on BBC One every morning at 10am to an average 1.1 million viewers.
Join our new commenting forum
Join thought-provoking conversations, follow other Independent readers and see their replies