Pepsi ad: More people prefer brand after Kendall Jenner advert, survey reveals
44 per cent of people had more favourable view of the soda company after watching the widely lambasted advert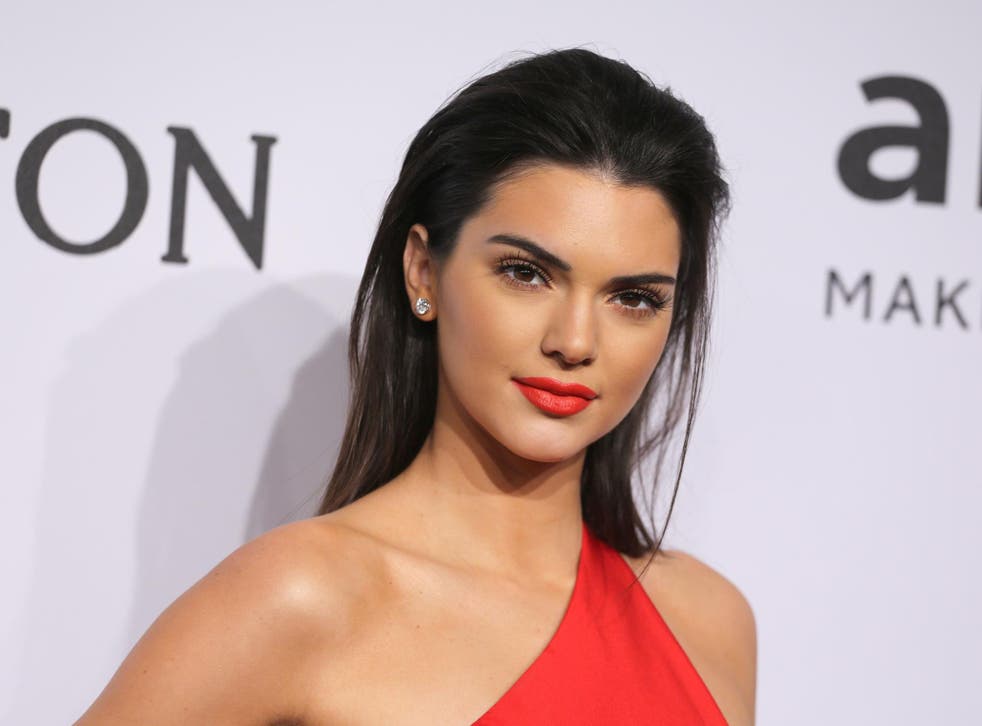 Kendall Jenner's Pepsi advert might have drawn derision from all corners of the world wide web but it turns out not everyone abhorred it.
Morning Consult, a media and survey research company, asked 2,000 Americans how their opinion of the global corporation changed after watching their now-infamous ad and a surprising number liked what they saw.
The poll found 44 per cent of people actually had a more favourable view of the soda company after watching the ad while only a quarter had a less favourable view.
The survey found Republicans were more likely to not be fans of the ad, which Pepsi was forced to pull after a serious backlash, than Democrats. 29 per cent of Republicans said it gave them a less favourable view of Pepsi compared to 23 per cent of Democrats.
But the poll found the ultra-controversial advert had not made people warm to its reality TV star turned model protagonist. Just 28 per cent of those surveyed said it made them see Jenner, the second youngest of the Kardashian clan, more favourably.
Pepsi and Kendall Jenner criticised over new advert that 'co-opts police brutality'
In case you need reminding, the global company's advert was based on a very simple premise. Jenner, a star of Keeping Up With The Kardashians, ditches a modelling shoot to join hoards of smiling young protesters. There, the 21-year-old hands an ice cold can of Pepsi to a riot officer, prompting raucous applause from the crowd and the policeman to crack a grin.
Borrowing images from the Black Lives Matter movement, the ad was widely accused of hollowing out, commodifying, and trivialising social justice movements to sell soft drinks and undermining the lived reality of minorities battling police brutality. It prompted a torrent of broadsides on social media and think pieces in publications which straddled outright outrage, confusion and amusement.
Kendall, a daughter of the television personalities Kris and Caitlyn Jenner, and a half-sister to Kim, Khloé and Kourtney Kardashian, has yet to comment on the saga. She has deleted her two Instagram posts about the Pepsi ad and taken a break from social media since the fierce criticism started piling in.
Kendall Jenner's fashion career in the making

Show all 20
Although a source told People the model is likely to have been "absolutely mortified" by the backlash, saying: "Anything offensive is just not her. She means well, always".
Access unlimited streaming of movies and TV shows with Amazon Prime Video Sign up now for a 30-day free trial
Sign up
Succumbing to widespread denigration, Pepsi announced they were pulling the advert last Wednesday.
The video was removed from YouTube and in a statement, the company said: "Pepsi was trying to project a global a message of unity, peace and understanding.
"Clearly, we missed the mark, and we apologise. We did not intend to make light of any serious issue. We are pulling the content and halting any further rollout. We also apologise for putting Kendall Jenner in this position."
This represents something of a U-turn from their previous statement which defended the ad as depicting "various groups of people embracing a spontaneous moment … to live life unbounded, unfiltered and uninhibited."
Register for free to continue reading
Registration is a free and easy way to support our truly independent journalism
By registering, you will also enjoy limited access to Premium articles, exclusive newsletters, commenting, and virtual events with our leading journalists
Already have an account? sign in
Register for free to continue reading
Registration is a free and easy way to support our truly independent journalism
By registering, you will also enjoy limited access to Premium articles, exclusive newsletters, commenting, and virtual events with our leading journalists
Already have an account? sign in
Join our new commenting forum
Join thought-provoking conversations, follow other Independent readers and see their replies