Pete Davidson roasts Staten Island Covid lockdown protesters: 'They make us look like babies'
Demonstrations took place last week after the arrest of Danny Presti, the owner of Mac's Public House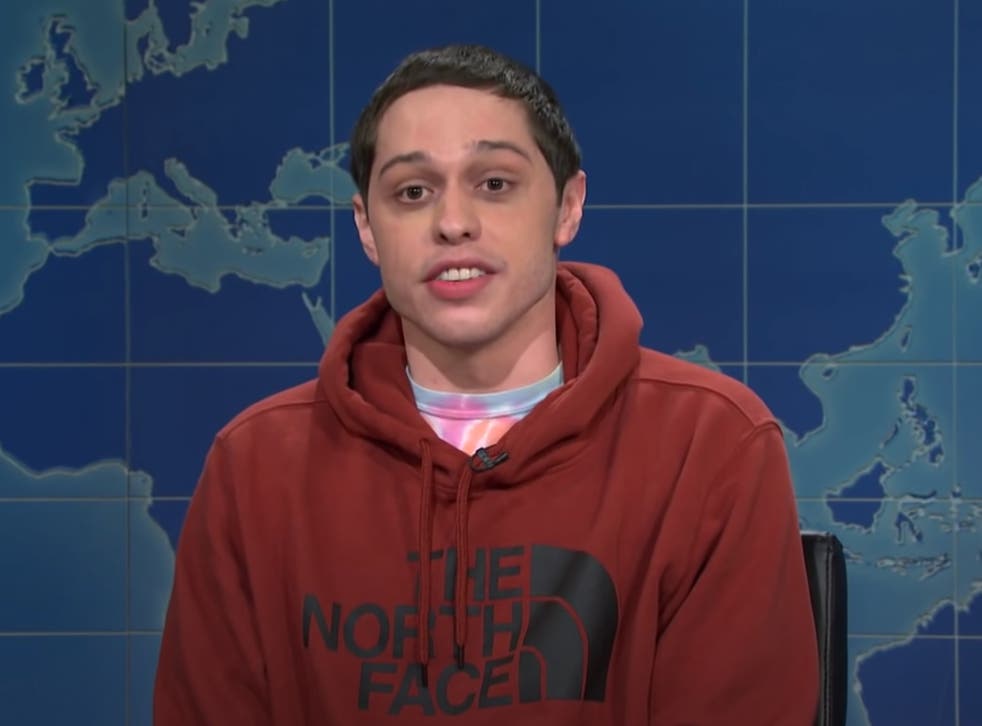 Pete Davidson has slammed anti-Covid lockdown protesters who have demonstrated in his native borough of Staten Island.
The Saturday Night Live cast member joined Colin Jost (also a Staten Island native) on Saturday's installment of Weekend Update to discuss the recent protests.
Demonstrations took place last week after the arrest of Danny Presti, the owner of Mac's Public House on Staten Island's Lincoln Avenue. Presti was arrested on Tuesday on charges of violating restrictions aimed at halting the spread of the coronavirus and obstructing governmental administration.
The bar is in an area designated by New York Governor Andrew Cuomo as an orange zone because of spiking Covid-19 rates and was not supposed to be serving customers indoors.
Asked whether he finds the protests frustrating, Davidson replied: "Yeah, man, they're making us look like babies."
At another point during the segment, he joked: "The argument that people in Staten Island don't want to drink outside can be disproven by going to literally any Little League game."
Early on Sunday, not long after SNL aired, Presti was taken into custody again after allegedly striking a police deputy with a car.
According to Sheriff Joseph Fucito, Presti allegedly to drive away from his bar as deputies were arresting him for serving patrons in violation of city and state closure orders.
Deputies attempted to arrest Presti as he left the bar early on Sunday, but Presti allegedly got into his car, struck a deputy and kept driving for about 100 yards (91 metres).
Access unlimited streaming of movies and TV shows with Amazon Prime Video Sign up now for a 30-day free trial
Sign up
Presti, 34, was eventually stopped and apprehended, the sheriff said. Presti was arraigned on Sunday afternoon in Staten Island on 10 charges including third-degree assault, reckless driving, menacing and resisting arrest.
The Independent has contacted Mark Fonte, an attorney for Presti, for comment.
Staten Island is much more conservative than the rest of New York City and is the only one of the city's five boroughs that voted for Republican President Donald Trump in November. The borough is home to many police officers and firefighters and is usually seen as supportive of law enforcement.
The Associated Press contributed to this report