'I still don't believe Meghan Markle', Piers Morgan says
Piers Morgan tells Tucker Carlson he has 'universal support' of public over Meghan Markle remarks
Morgan's remarks prompted a record number of Ofcom complaints last month
Piers Morgan has said that he has the "universal support" of the public over his comments about Meghan Markle.
The former Good Morning Britain presenter made the claim in a new broadcast with conservative American TV personality Tucker Carlson on Monday (5 April) during his first on-camera interview since leaving GMB last month.
Morgan exited the ITV breakfast programme after he attracted widespread criticism for comments he made about Markle in the wake of her tell-all interview with Oprah Winfrey.
He said that he "didn't believe a word" the Duchess of Sussex said about struggling with suicidal thoughts during her time as a senior royal. Morgan later claimed that his remarks were specifically in reference to Markle saying that she had been ignored when she raised concerns about her mental health.
The 56-year-old stood by his comments in his latest interview, accusing Markle and Prince Harry of the "most extraordinarily disingenuous smear, hit job" on the royal family.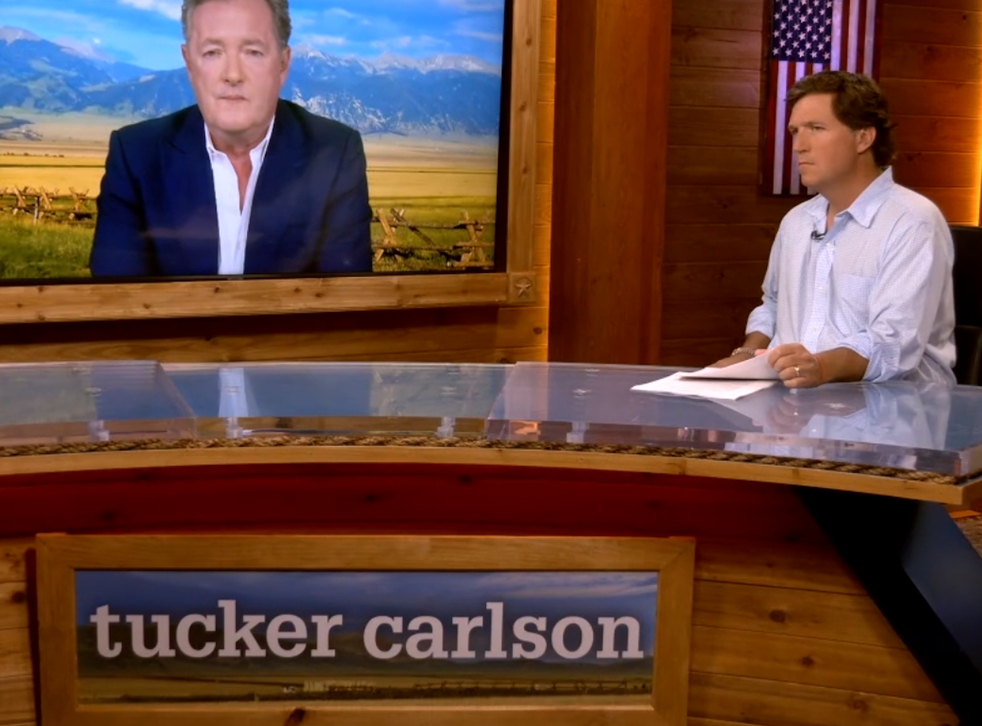 Morgan went on to tell Carlson that he had the "universal support" of the British public over the matter. He said: "Old, young, black, white, it didn't matter. They've been coming up to me in their droves all day every day."
"The British people have seen through this," he said, adding that his supporters either agree with his comments about the Duke and Duchess of Sussex or agree with his right to free speech.
It was revealed in March that Morgan's comments yielded the highest number of Ofcom complaints in the TV regulator's history at 51,121.
Read more:
Elsewhere in the interview, the controversial presenter took aim at Alex Beresford, accusing the weather presenter of a "premeditated attack" after he criticised Morgan for "trashing" Markle.
He also said that he was "disappointed" that his former co-host Susanna Reid apologised during his final GMB appearance, but stated he believes "she was fearful that if she went too far saying nice things about me, the same thing might happen to her". 
The highly publicised interview aired yesterday (5 April) on Fox Nation, Fox News' subscription-based streaming service.
Join our new commenting forum
Join thought-provoking conversations, follow other Independent readers and see their replies