Planet Earth II finale trailer
This week's Planet Earth 2 is going to be like no episode before
'One of the most fantastic and thought-provoking films we've done for years'
Planet Earth has been breaking boundaries in a lot of ways this series, presenting unparalleled views and insights into the lives of animals and environments.
The final episode airs on Sunday night, but the series still has one more trick up its sleeve, heading to urban environments for the first time.
'Cities' won't be the spin-off centring on various teenagers trying to find food and a mate on night club strips in provincial towns that I'd hoped, but it will see humans and man-made environments get the super HD, stunningly-framed Planet Earth treatment.
Producer Mike Gunston described it as "one of the most fantastic and thought-provoking films we've done for years", centering on how animals have adapted to human landscapes (which have had such a profound impact on the Earth many scientists rare calling for a new epoch, the 'anthropocene').
Planet Earth II: 18 beautiful stills

Show all 18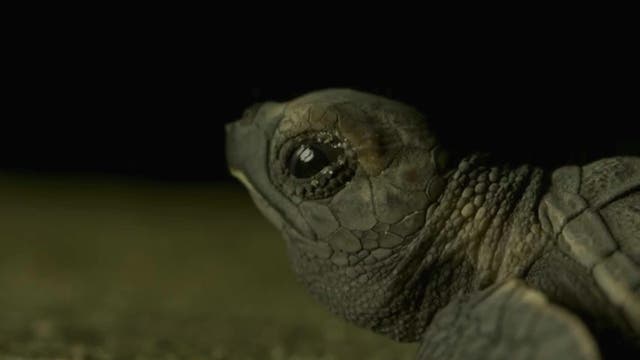 Filming on this episode was apparently the most challenging of the series, as research into animals living in urban environments is relatively scant and their activities are always changing.
"The thing about cities is they change so fast," 'Cities' episode producer Fredi Devas told The Guardian.
"A promising lead about a bear that had learned to push wheelie bins into a quiet, unlit car park before scavenging from them had to be abandoned after the restaurant it was raiding put clamps on the bin – "and it was suddenly all over. So you have to be very reactive."
'Cities' will not only be an unusual episode but likely a powerful and emotional one, also looking at the detrimental effects of urban growth.
"It would be naive to make a film about urban wildlife that only said, 'Isn't this a great new habitat for wildlife?', because for so many animals it has created so much suffering," Devas added.
The episodes airs on BBC One on Sunday night at 8pm.
Join our new commenting forum
Join thought-provoking conversations, follow other Independent readers and see their replies