Poldark actress Heida Reed says infatuation with half naked Aidan Turner is 'ridiculous' and 'undermines the rest of the show'
The actress added if it had been a woman the media would "have a field day that she's being objectified"
Jack Shepherd
Friday 24 April 2015 20:52 Comments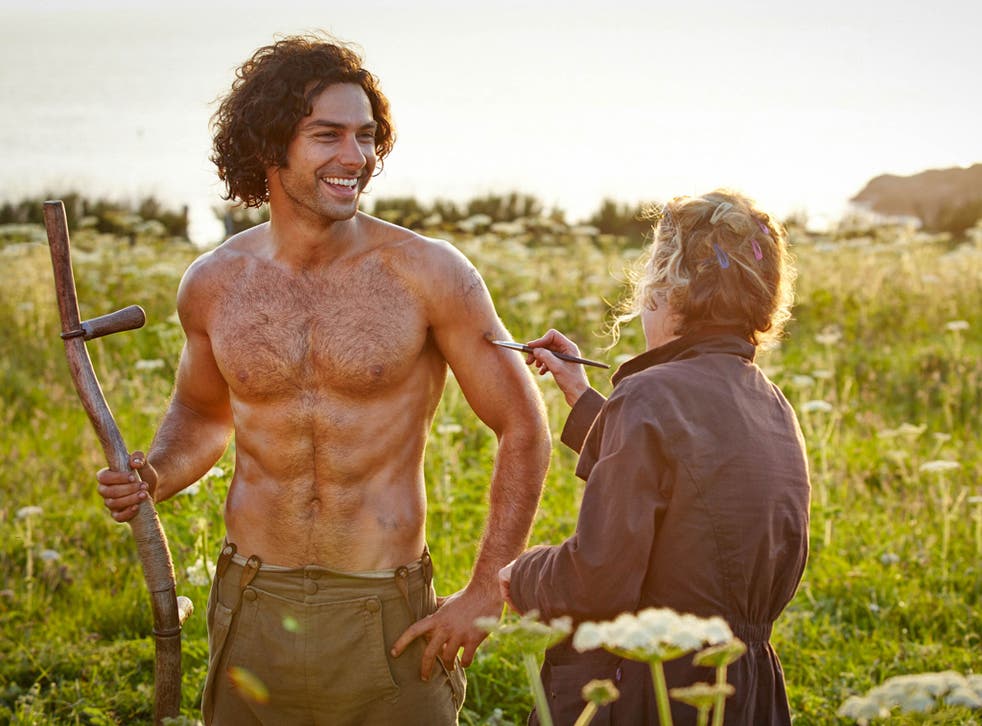 The prospect of seeing Aidan Turner topless on TV attracts millions of viewers every week to the hit BBC drama Poldark.
However, Britain's obsession with the actor, who appears as Ross Poldark in the show, has been labelled "ridiculous" by co-star Heida Reed, who added that it "undermines the rest of the show".
Reed, who plays Elizabeth, a former fling of Poldark's who has married his cousin, told The Telegraph: "I think there should be the same standard for both sexes when it comes to things like this.
"Of course it's nice for everyone involved that he's viewed as a sex symbol or very attractive man. But it's getting a little bit ridiculous. I think it just undermines the rest of the show."
The Icelandic actress went on to say that if it were a woman in the same situation the media would "have had a field day that she's being objectified."
She added that Turner himself is "completely baffled by the amount of interest" in the topless images of him released by the BBC.
"The producers had no idea that was going to happen either," she said. "They never said 'let's have his shirt taken off and everyone will go nuts'. It wasn't a strategy."
Poldark in pictures

Show all 37
Turner, 31, has also wade into on the topless scandal, telling Newsbeat: "Apparently it was common law at the time that when you were scything you had to take your top off. So I did.
"I don't know why the BBC are releasing photos of it. It's a bit strange. It's not a stripper show."
Best known for his part as Kili the dwarf in The Hobbit films, Turner had previously promised a couple of bedroom scenes in Poldark but nothing gratuitous.
"It's sexy as hell," he told reporters. "I have a nude swimming scene - I get naked a couple of times in it.
"I wasn't allowed any Cornish pasties because I'd get fat and I have to take my top off so much."
Register for free to continue reading
Registration is a free and easy way to support our truly independent journalism
By registering, you will also enjoy limited access to Premium articles, exclusive newsletters, commenting, and virtual events with our leading journalists
Already have an account? sign in
Join our new commenting forum
Join thought-provoking conversations, follow other Independent readers and see their replies