The Independent's journalism is supported by our readers. When you purchase through links on our site, we may earn commission.
Poldark's Aidan Turner says he's 'never felt objectified'
'I think sometimes other people want to feel that for you, which can be quite a strange thing'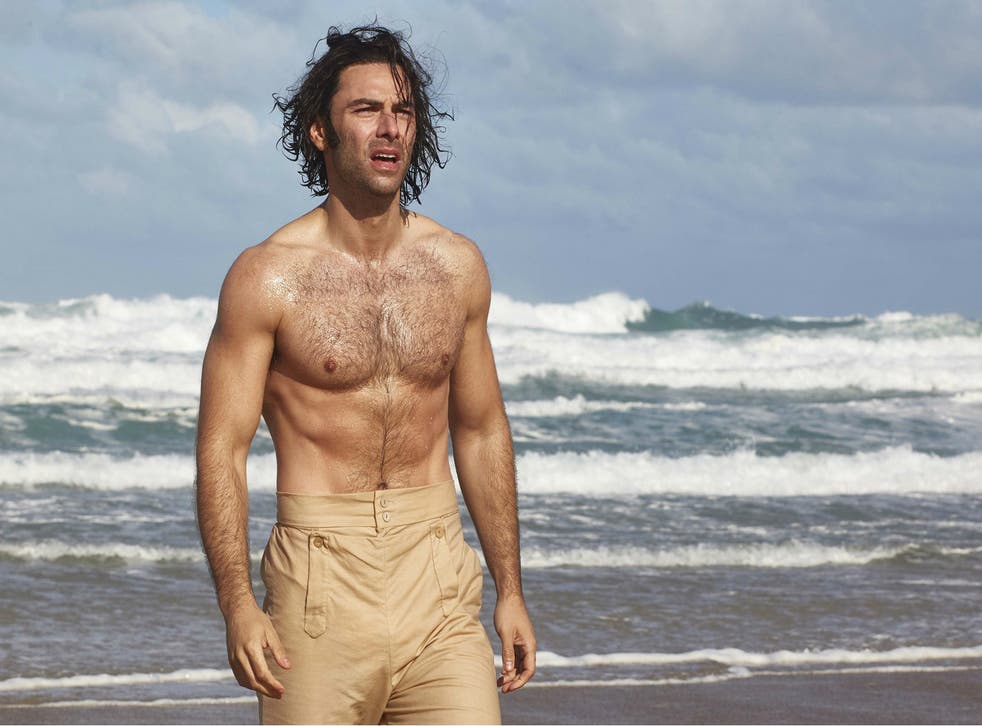 Aidan Turner has waded into the discussion over his shirtless scenes in Poldark, saying that he's personally "never felt objectified on the show".
The comments were triggered by an article written by Mariella Frostrup for The Radio Times, in which she discussed whether "double standards" existed in the way women discussed the physical appearance of men, namely Turner's in the BBC history-themed show.
"Admiring the physical attributes of the loveliest manifestations of the human form, and objectifying, commercialising and demeaning one sex for the pleasure of the other are two very different pursuits," she wrote. "Only one of them reduces us to a flesh-market."
She concluded: "As we crawl slowly toward equality I hope both sexes can confidently express desire without demeaning the object of our admiration. Admiring Aidan Turner should be an acceptable National Pastime, as a thumbs-up for the glories of humanity and another for his engaging performance."
Turner himself told the BBC: "Sure, I think everyone should be, I don't see the problem there. I've never felt objectified. I think sometimes other people want to feel that for you, which can be quite a strange thing. But personally, I haven't. You say objectify, but it just sounds like [Frostrup] was sort of admiring that character of Ross Poldark or physically how he looks or whatever."
"It seems like there is a double standard, yeah, it does seem that way. But I try not to get involved in [that debate]," he added.
He also responded to the fact that a shirtless image of him from season 4 was splashed across many national newspapers, stating: "These photographs were stills from the show, so in context it makes sense. When you pull them out and stick a photograph on the front page of a national newspaper it becomes something very different."
"We're not doing anything in our show that... I mean, Game of Thrones probably has far more nudity, or Vikings, or any of these shows, than we would have. So I never quite understood why our show was picked in particular, or why these images were concentrated on more so than any other shows, or other images of actors who've gone topless for any sex scenes... "
Poldark airs on BBC1 on Sundays at 9pm.
Follow Independent Culture on Facebook for all the latest on Film, TV, Music, and more.
Register for free to continue reading
Registration is a free and easy way to support our truly independent journalism
By registering, you will also enjoy limited access to Premium articles, exclusive newsletters, commenting, and virtual events with our leading journalists
Already have an account? sign in
Register for free to continue reading
Registration is a free and easy way to support our truly independent journalism
By registering, you will also enjoy limited access to Premium articles, exclusive newsletters, commenting, and virtual events with our leading journalists
Already have an account? sign in
Join our new commenting forum
Join thought-provoking conversations, follow other Independent readers and see their replies