Poldark bosses didn't think Aidan Turner was sexy enough to be a hit with viewers
The show's composer, Anne Dudley, reveals she had to convince the show's bosses that Turner would appeal to audiences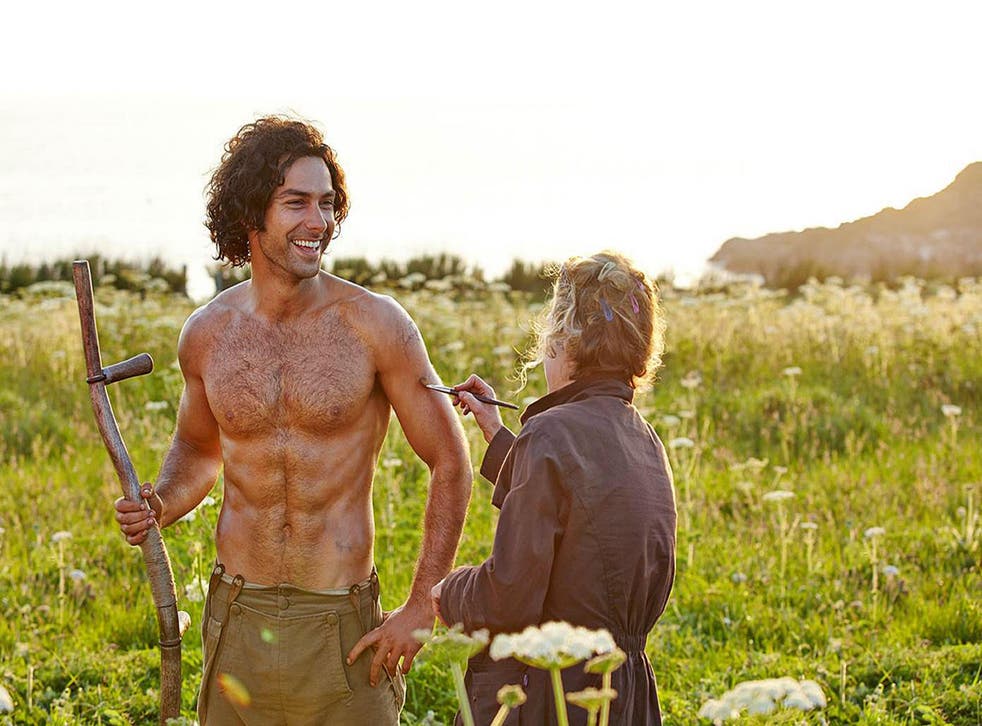 The bosses on Poldark must be feeling a little sheepish right now; especially after the internet near caught fire with the hysteria surrounding Aidan Turner's notorious topless scything scene on the show.
Turns out, concerns were rife that the actor wouldn't be a hit with audiences; with the show's composer Anne Dudley telling The Mirror she had to jump to his defence, convincing the likes of Damien Timmer, the managing director of the show's production company Mammoth Screen.
"It is true, Damien did ask me, 'Do you think women will find Aidan attractive?' I said, 'I don't think you will have a problem," Dudley joked. Though said topless scything scene was voted the best TV moment of 2015, the actor has since criticised the BBC's publishing of a promotional photo showing Poldark having his make-up applied while shirtless in the field.
It appears as if the show was also a risk on multiple levels; with Timmer revealing he wasn't sure a remake of the BBC's 1975 series would work, itself an adaptation of a series of popular historical novels by Winston Graham.
"Sometimes remaking a series is not a good thing," he reflected. "I was on the fence about it but there were books we could relate to. We did not know if the estate would let us have the rights, but they did. We spent ten months sitting on those rights and we did not know what to do with them as we did not think Debbie [Horsfield, the show's writer] would go for them."
Poldark in pictures

Show all 37
Horsfield has sworn that Turner's character will be keeping wrapped up for series two of Poldark, as "autumn is very chilly in Cornwall". The show has only just wrapped filming, and is set to air on the BBC in autumn.
Register for free to continue reading
Registration is a free and easy way to support our truly independent journalism
By registering, you will also enjoy limited access to Premium articles, exclusive newsletters, commenting, and virtual events with our leading journalists
Already have an account? sign in
Register for free to continue reading
Registration is a free and easy way to support our truly independent journalism
By registering, you will also enjoy limited access to Premium articles, exclusive newsletters, commenting, and virtual events with our leading journalists
Already have an account? sign in
Join our new commenting forum
Join thought-provoking conversations, follow other Independent readers and see their replies