Poldark filming disrupted by fans eager to see Aidan Turner
Fans have halted production on the series in Charlestown and Bodmin Moor in Cornwall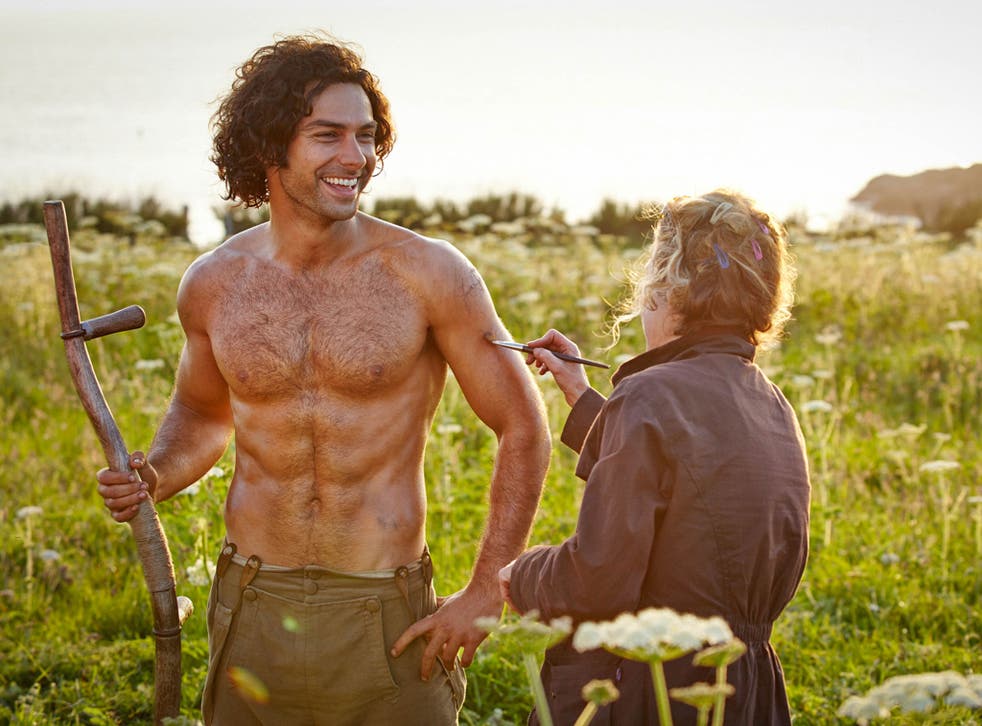 The chance of seeing Poldark star Aidan Turner in the flesh is proving too much for fans in Cornwall - and for the cast and crew filming the hit BBC drama series.
Production on the second series has been disrupted by hordes of fans eager to catch a glimpse of the actor who proved a hit with fans as the rugged Ross Poldark.
According to reports, fans keen to photograph Turner and co-star Eleanor Tomlinson refused to move out of the way during filming and repeatedly used flash photography.
Production on series two started earlier this month in Charlestown and Bodmin Moor.
Simon Williams, manager of the Harbourside Inn in Charleston, said the production team had helped trade in the local village, but was disappointed by people disrupting filming.
"Unfortunately a lot of people have been watching and taking pictures while filming and using flashes which I know has halted filming," he told The Telegraph.
Turner, 32, will reprise his role as Captain Ross, while Tomlinson, 23, will returns as his servant-girl-turned-wife Demelza.
Actress Gabriella Wilde will join the cast as a new addition, playing a "beautiful and manipulative heiress".
Plot details about series two are being kept under wraps, but the BBC has confirmed the extended series will run for ten episodes - giving fans the opportunity to see even more of Turner.
Register for free to continue reading
Registration is a free and easy way to support our truly independent journalism
By registering, you will also enjoy limited access to Premium articles, exclusive newsletters, commenting, and virtual events with our leading journalists
Already have an account? sign in
Register for free to continue reading
Registration is a free and easy way to support our truly independent journalism
By registering, you will also enjoy limited access to Premium articles, exclusive newsletters, commenting, and virtual events with our leading journalists
Already have an account? sign in
Join our new commenting forum
Join thought-provoking conversations, follow other Independent readers and see their replies