Poldark season 2: Controversial rape scene from novels axed to keep Aidan Turner's character a 'hero'
Turner says the shocking scene from Winston Graham's third novel will be 'consensual' on TV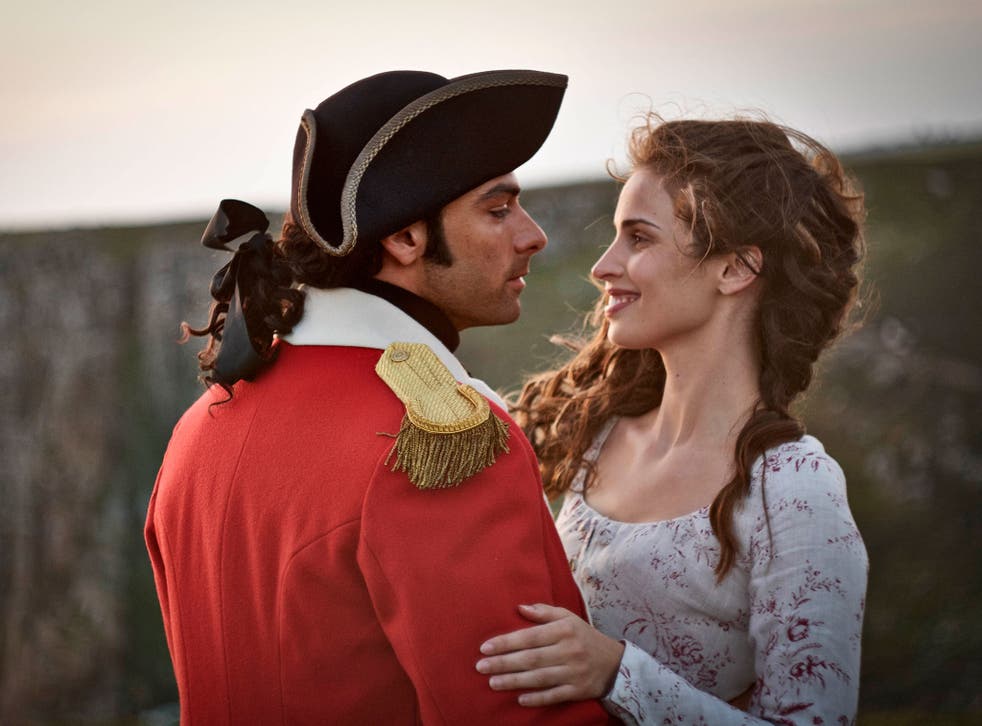 Poldark producers have axed a controversial rape scene from the novels from series two of the BBC drama.
*This article contains spoilers*
Both Winston Graham's original books and the 1970s TV adaptation saw Poldark force his ex-lover Elizabeth to have sex with him on a bed, but lead actor Aidan Turner has confirmed that the new script will make the scene far less shocking.
"It seems consensual and it just seems right. He goes to talk. He doesn't go to commit a crime," he told The Sun. "They talk and it seems like there is still this spark between them, this unfinished business emotionally. Certainly, that's how Ross feels. He doesn't force himself upon her."
Graham's 1953 novel, Warleggan, sees Poldark break into Elizabeth's home and kiss her without her consent. Elizabeth, who left him for her cousin earlier in the story, accuses Poldark of treating her "like a slut", before he replies "It's time you were so treated" and rapes her. Elizabeth, played by Heida Reed in the TV series, falls pregnant.
Producers have remained tight-lipped on the upcoming plot but did confirm that while Graham's storyline is "open to interpretation", theirs will not be. "Many fans haven't read the books and don't appreciate spoilers so we invite all viewers to watch the episode when it comes out and then make up their own mind," a spokesperson said.
Poldark in pictures

Show all 37

The Sun cites an unnamed source as saying that producers wanted to "keep Ross Poldark as the romantic hero that fans want" and update the story for a modern audience.
Poldark has already been commissioned for a third series, with filming scheduled to start in Cornwall and Bristol in September. Graham wrote 12 novels and Turner has said that he is "up for six" seasons of the TV show in order to bring them all to life.
The first series aired last March to 9.4 million viewers, before winning the Radio Times Audience Award at the Baftas.
Poldark returns to BBC One this autumn on 4 September. Just don't get too excited for more topless scything - it's already been ruled out.
Register for free to continue reading
Registration is a free and easy way to support our truly independent journalism
By registering, you will also enjoy limited access to Premium articles, exclusive newsletters, commenting, and virtual events with our leading journalists
Already have an account? sign in
Register for free to continue reading
Registration is a free and easy way to support our truly independent journalism
By registering, you will also enjoy limited access to Premium articles, exclusive newsletters, commenting, and virtual events with our leading journalists
Already have an account? sign in
Join our new commenting forum
Join thought-provoking conversations, follow other Independent readers and see their replies