Preacher season 2 trailer teases comic book villains to come
First look at the upcoming Dominic Cooper, Ruth Negga and Joseph Gilgun starring series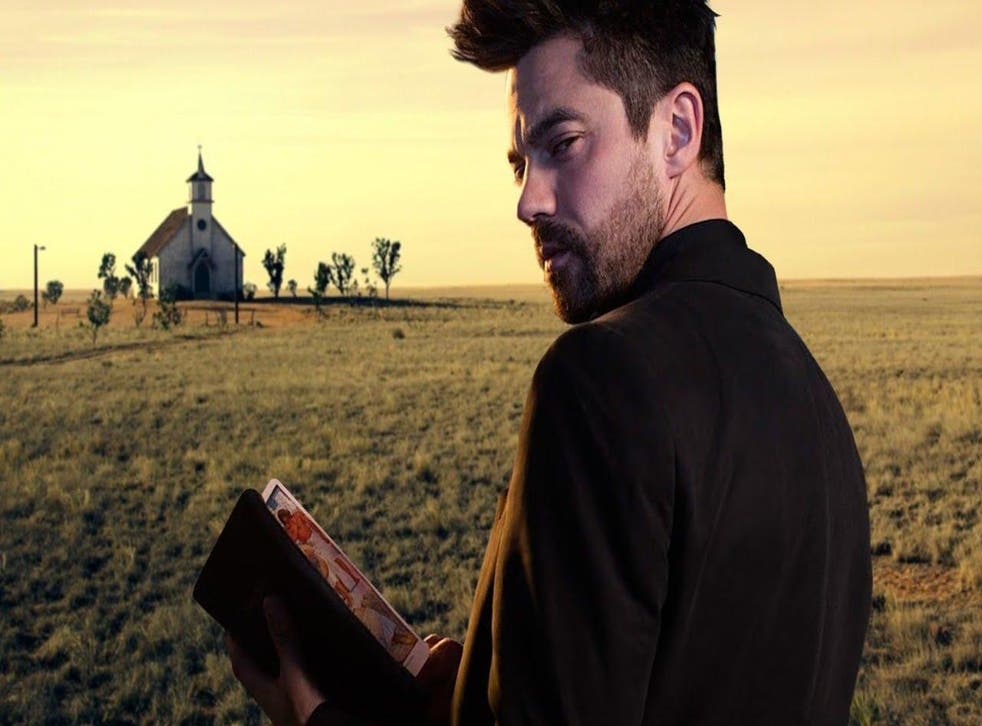 The first season of Preacher proved to be a beautifully weird hit for AMC, Seth Rogan's comic book adaptation capturing the source material's bizarreness.
Before the finale even aired, a second season was announced, with Dominic Cooper, Ruth Negga and Joseph Gilgun all returning.
The first trailer for the forthcoming series - which reaches TV screens 25 June - has been released, teasing what's to come along with an insane "Come on Eileen" singalong.
As Den of Geek points out, the new footage seemingly features The Grail - a worldwide organisation whose purpose is to protect the last of the bloodline of Christ until Armageddon comes.
With the group's introduction, chances are we could see the much-rumoured character Herr Starr, their sacred executioner and sword of the Allfather. Pip Torrens is expected to play Herr but the information has not been confirmed.
According to the official synopses, season two will be a "genre-bending thrill ride that follows West Texas preacher Jesse Custer (Dominic Cooper), his badass ex-girlfriend Tulip (Academy Award nominee Ruth Negga) and an Irish vampire named Cassidy (Joseph Gilgun) as they embark on a road trip to find God and are thrust into a twisted battle spanning Heaven, Hell and everywhere in between."
Previously speaking about season two, executive producer/co-creator Sam Catlin sid the show will continue Saint of Killers (Graham McTavish)'s hunt for Jesse while also introducing "the figure in white, and fanboys will know who that is. They've already seen the character briefly."
The TV shows you'll be bingeing in 2017

Show all 27
The first season is available now on Amazon Prime.
Register for free to continue reading
Registration is a free and easy way to support our truly independent journalism
By registering, you will also enjoy limited access to Premium articles, exclusive newsletters, commenting, and virtual events with our leading journalists
Already have an account? sign in
Register for free to continue reading
Registration is a free and easy way to support our truly independent journalism
By registering, you will also enjoy limited access to Premium articles, exclusive newsletters, commenting, and virtual events with our leading journalists
Already have an account? sign in
Join our new commenting forum
Join thought-provoking conversations, follow other Independent readers and see their replies