President Trump 'gets bored and likes to watch TV'
It is "important to minimise" his TV time, an unnamed aide said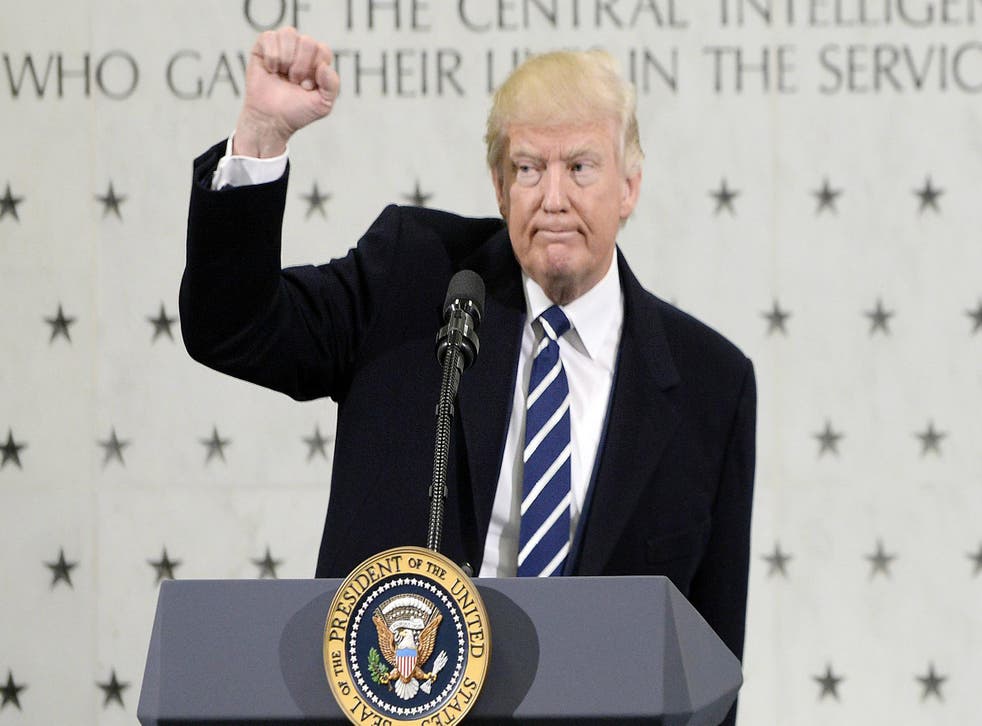 Donald Trump has now been installed as the 45th President of the United States of America, but his aides are reportedly struggling to keep his mind on a job significantly more important than his old one hosting The Apprentice.
The president is a keen television viewer, as evidenced by his late night tweets at SNL; maybe a little too keen.
Trump has spent the majority of his first weekend as president embroiled in verbal counterstrikes over the attendance of his inauguration or lack thereof, with his press secretary Sean Spicer even taking large pictures of the crowd into the White House briefing room to prove a point.
"The president has a modus operandi: He hits back, he strikes back, he's very impulsive at times," Christopher Ruddy, a friend of Trump's and CEO of Newsmax, told Politico.
"He likes to be authentic. It's worked for him for decades, his reputation, his brand, his candidacy.
"The problem is he's moved into a different position and that hasn't fully sank in yet. He's not speaking for Donald Trump and his company. He's speaking as the leader of the free world."
Press secretary Spicer came in for a ribbing on social media this morning after some of his old tweets resurfaced in which he refers to Daft Punk as "Daft Funk".
Register for free to continue reading
Registration is a free and easy way to support our truly independent journalism
By registering, you will also enjoy limited access to Premium articles, exclusive newsletters, commenting, and virtual events with our leading journalists
Already have an account? sign in
Register for free to continue reading
Registration is a free and easy way to support our truly independent journalism
By registering, you will also enjoy limited access to Premium articles, exclusive newsletters, commenting, and virtual events with our leading journalists
Already have an account? sign in
Join our new commenting forum
Join thought-provoking conversations, follow other Independent readers and see their replies