'Radio Bloke' grows up as BBC's 5 Live marks its 20th anniversary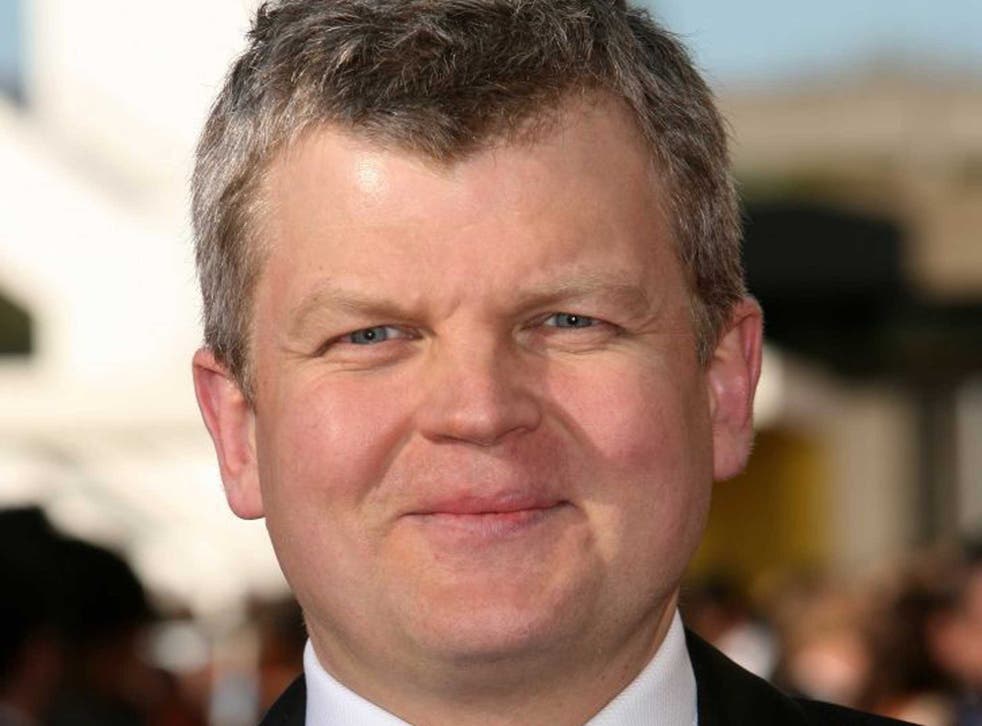 Some called it "Radio Bloke" because of its lack of appeal to women. But BBC Radio 5 Live celebrates its 20th anniversary this week and, as one of its original presenters, Adrian Chiles, asks aloud, "What did we do without it?"
An idea that seemed almost outlandish in an era before the internet was a feature of everyday life now seems so obvious. But it had taken the experience of "Scud FM", a six-week service that operated during the 1991 Gulf War, to convince the BBC that it could produce rolling news on a permanent basis.
That it made it to air on 28 March 1994 was largely due to Jenny Abramsky, who was plucked from a sequence editor's role at Radio 4 and given six weeks to set it up.
Chiles, who began his career on the station as a young business journalist, recalls that he was "absolutely terrified of Jenny Abramsky". It was a not uncommon view. "We were all phenomenally scared of her," says Rhod Sharp, whose show Up All Night, which features contributions from BBC foreign correspondents, has been a fixture on 5 Live since the station's launch. "She didn't suffer fools gladly, and if you did it wrong, you knew about it."
Bill Rogers was another who played a key role, setting up the important breakfast show. Rogers eventually settled on the winning combination of Peter Allen and Jane Garvey, whom he had found on BBC Hereford & Worcester and who became 5 Live's first voice on air.
Allen says that when the station began it was "a very serious programme", which later emerged "with a voice of its own" and a more conversational style.
Over the 20 years since, texts, emails and tweets have arrived to make 5 Live presenters more aware of their impact on listeners. "You always know when you've got something wrong," says Allen. "If you've got 50 people responding it's like having an army of reporters out there."
Chiles, who recently returned to 5 Live, says that "holding your end down on a three-hour show" on the network is one of the great tests in broadcasting. "Anything can happen. One minute you're doing Rugby League and the next you are interviewing the Ukrainian ambassador."
Sharp broadcasts his show from his house in Marblehead, Massachusetts, where he moved seven years ago to avoid working in the night. He says that although 5 Live has become more "overlaid with personality", there is no prospect of it replicating the "shock jock" style of popular American radio. "The British audience have a far more sensitive bullshit meter," he says. "We don't like being told what to think."
Access unlimited streaming of movies and TV shows with Amazon Prime Video Sign up now for a 30-day free trial
Sign up
Since 2011, 5 Live has broadcast from Salford. Allen believes the move will allow 5 Live to play a vital part in the BBC's future. "I think 5 Live is important to the survival of the BBC," he says. "I'm hoping that 5 Live becomes a slightly chippy northern voice, a bit less establishment than anything else at the BBC and a bit more rude and aggressive. We can represent people who don't feel part of the big game."
Register for free to continue reading
Registration is a free and easy way to support our truly independent journalism
By registering, you will also enjoy limited access to Premium articles, exclusive newsletters, commenting, and virtual events with our leading journalists
Already have an account? sign in
Register for free to continue reading
Registration is a free and easy way to support our truly independent journalism
By registering, you will also enjoy limited access to Premium articles, exclusive newsletters, commenting, and virtual events with our leading journalists
Already have an account? sign in
Join our new commenting forum
Join thought-provoking conversations, follow other Independent readers and see their replies