Richard Coles receives Valentine's card from late partner two months after his death
'In widowhood you think your days of wine and roses are done,' he said
Richard Coles receives Valentine's card from late partner two months after his death
Reverend Richard Coles has revealed he received a Valentine's card from his late partner, David Coles, two months after his death.
Appearing on the Radio 2 Breakfast Show's "Pause For Thought" segment, Richard told presenter Zoe Ball what David had arranged for him before he died following a long illness in December.
On whether he got a card, Richard said: "I did, from my beloved, which came as rather a surprise, not because he is unromantic or forgetful, but because he died in December.
"With remarkable foresight he arranged for me a Valentine's card before he departed, and I'm very touched and grateful. And a bit surprised, because in widowhood you think your days of wine and roses are done. Not so."
Culture stars we lost in 2020

Show all 93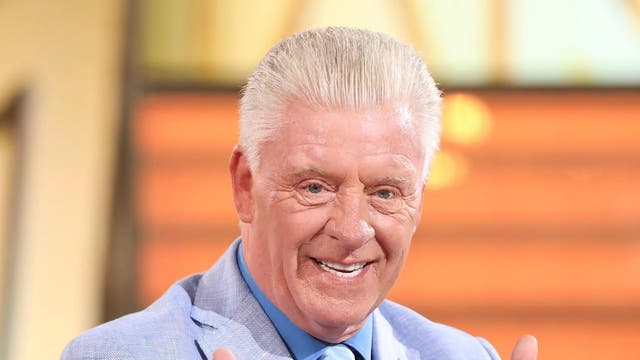 Ball said he had been in their "hearts and thoughts".
When David died, Richard received some homophobic abuse online, with people suggesting David was "in hell".
Richard is a co-presenter of Saturday Live on BBC Radio 4, was a contestant on Strictly Come Dancing in 2017 and also frequently appears on shows such as Have I Got News For You and QI.
Join our new commenting forum
Join thought-provoking conversations, follow other Independent readers and see their replies