Is Rick and Morty's Real Fake Doors website a missed opportunity or an Easter Egg?
'Are you tired of real doors?'
Christopher Hooton
Wednesday 12 April 2017 09:56 Comments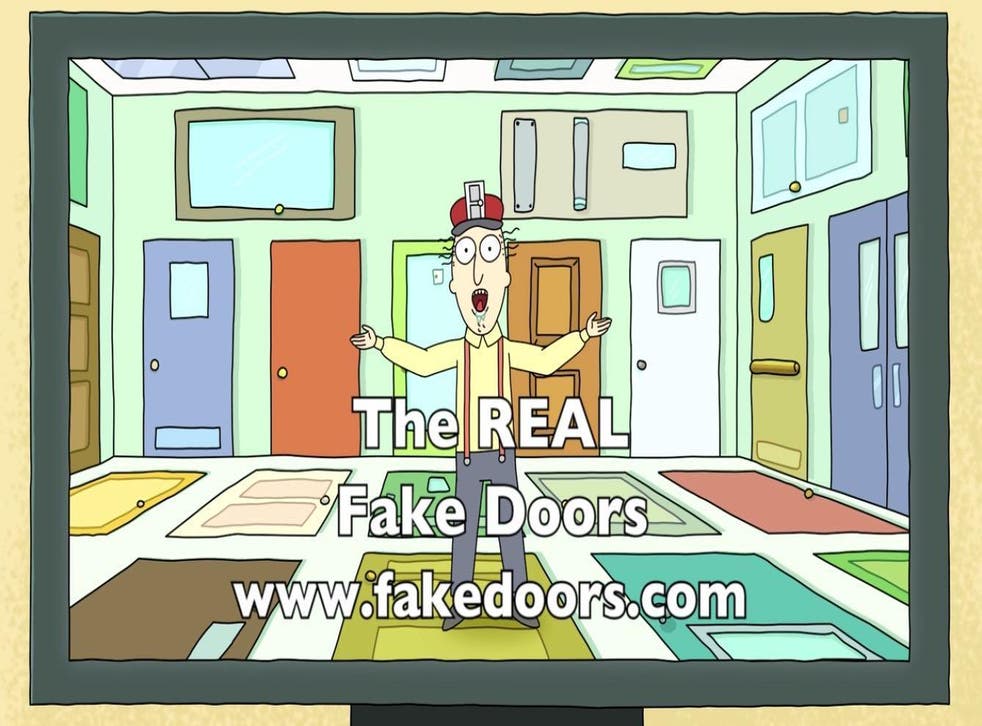 'Rixty Minutes' is one of the finest Rick and Morty episodes and Real Fake Doors is one of its funniest multiverse adverts (the one where the guy goes home in the middle of it but it's still part of the advert).
It displays the company's website in large font - www.fakedoors.com - but look up the URL and you'll find it doesn't exist.
Seems like a missed opportunity? Maybe, or maybe it's an in-joke; the domain is registered to Adult Swim's parent company Turner Broadcasting, leading fans on Reddit to suggest that the point of the website, or lack thereof, is that, like the Real Fake Doors, the site won't open.
Others suggested that, since Real Fake Doors exists in a different universe, it wouldn't make sense for the site to exist in this one.
Rick and Morty returned for the first episode of season 3 this month, but the rest of the episodes won't drop until summer - more on that here.

Register for free to continue reading
Registration is a free and easy way to support our truly independent journalism
By registering, you will also enjoy limited access to Premium articles, exclusive newsletters, commenting, and virtual events with our leading journalists
Already have an account? sign in
Join our new commenting forum
Join thought-provoking conversations, follow other Independent readers and see their replies