Robin Williams: Family Guy suicide attempt episode airs on BBC Three as news of actor's death breaks
BBC cancelled plans to repeat the episode on Friday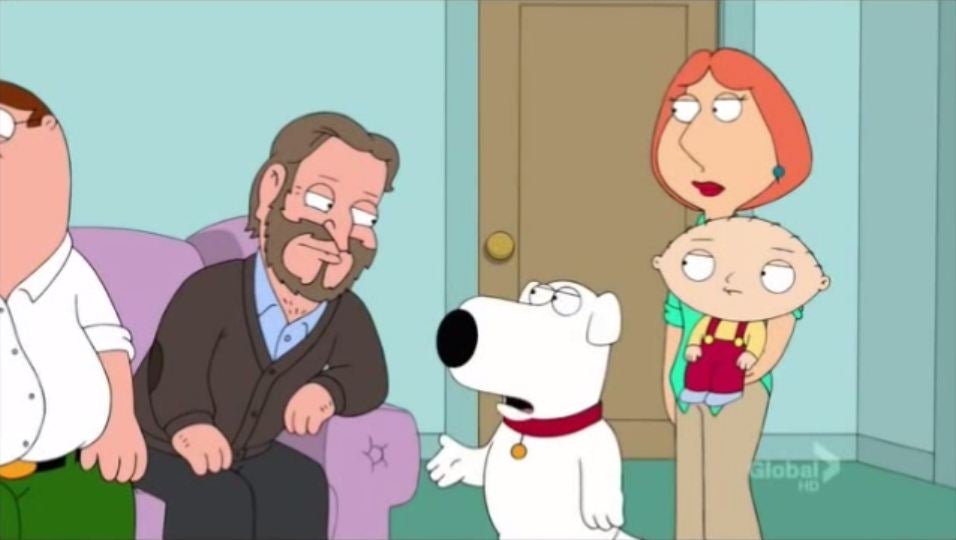 BBC Three viewers were shocked by an "uncanny coincidence" last night when news of Robin Williams' apparent suicide came in just as a Family Guy episode centring around Robin Williams and a failed suicide attempt finished.
The episode 'Fatman and Robin' sees Peter Griffin cursed with the ability to turn everything he touches into Robin Williams after he accuses God of hating the Mrs. Doubtfire actor during a thunderstorm.
Driven to madness like King Midas, the curse leads Peter to try and commit suicide.
The cartoon ended just minutes before the world learned that Williams had died at his northern California home, with Marin County Sheriff's Office saying that it suspected the death was a suicide due to asphyxia.
Viewers were quick to express how "weird" they found the chilling coincidence on Twitter, with the BBC announcing it will not be repeating the episode this week.
"The episode ended just as the news broke about his death," a BBC spokesperson said.
"This was a repeat that we have shown a couple of times before so who could have planned that? It was scheduled more than two weeks ago so it is just an uncanny coincidence.
"Some of our people who work here noticed that the death of Robin Williams was announced just as this episode ended.
"It was due to be repeated on Friday but we will not be showing it now."
Williams was Peter Griffin's favourite comedian in the cartoon, and voice actor and creator Seth MacFarlane paid tribute to him today, saying: "The world just got a lot less funny. Robin Williams is a tragic loss."
He will likely still appear in the upcoming films Merry Friggin' Christmas, Night at the Museum: Secret of the Tomb and Absolutely Anything, which are all in post-production, but plans for a Mrs Doubtfire 2 are expected to be cancelled.
Join our commenting forum
Join thought-provoking conversations, follow other Independent readers and see their replies