New theories suggest reboot of Roseanne is taking place in an alternative reality
A writer has come up with three possible scenarios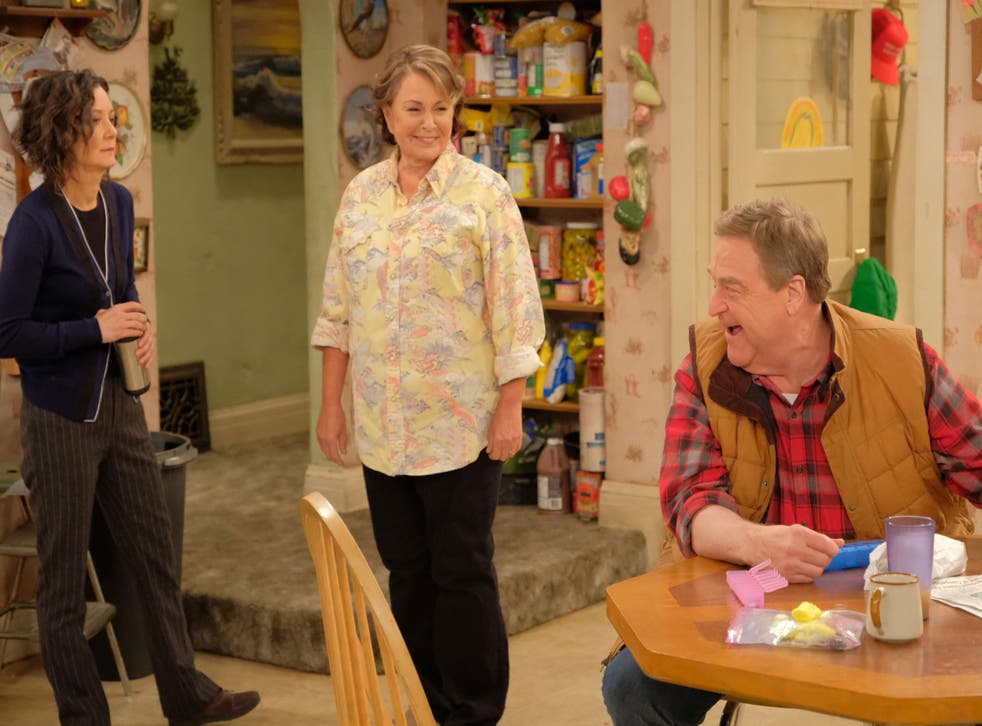 A writer has come up with multiple theories about the Roseanne revival - and has suggested that the show may be taking place in alternate realities.
In Esquire, writer Justin Kirkland predicted three scenarios that could happen in the reboot on ABC.
In the first, Kirkland suggests that Jerry Garcia - the Conners' youngest son - could be estranged from the family after Roseanne's passing and is writing his own book.
The idea is that Jerry allegedly finds Roseanne's manuscript, which lacks information about his family so he gets inventive with the characters.
The other theory is that Roseanne "has been institutionalised" and is writing from a manic state, unable to cope with Dan's death.
This would account for the confusion between current reality and the life she created.
A final theory suggests that the current plot is a nightmare coming from Aunt Jackie who has been comatose.
The idea grew from the fact that Jackie was a former truck driver, police officer and small business owner who likely would have been more right wing, but her coma creates a political role reversal in the family.
Roseanne originally played with this of an alternate reality in the show's series finale, changing the show so that the Conners never actually won the lottery, Darlene and Becky swapped husbands - Darlene with Mark and Becky with David - Jackie is gay and Dan died of a heart attack.
At the end of the show in 1997, Roseanne reveals she was writing a book that the viewers were watching the entire time.
If there is indeed a twist in the reboot, there's at least one more season for the showrunners to make a big reveal.
Join our new commenting forum
Join thought-provoking conversations, follow other Independent readers and see their replies