Russia's RT news channel fined £200,000 for impartiality breaches over Salisbury poisoning and Syria
Seven programmes found in breach include two editions of George Galloway's Sputnik show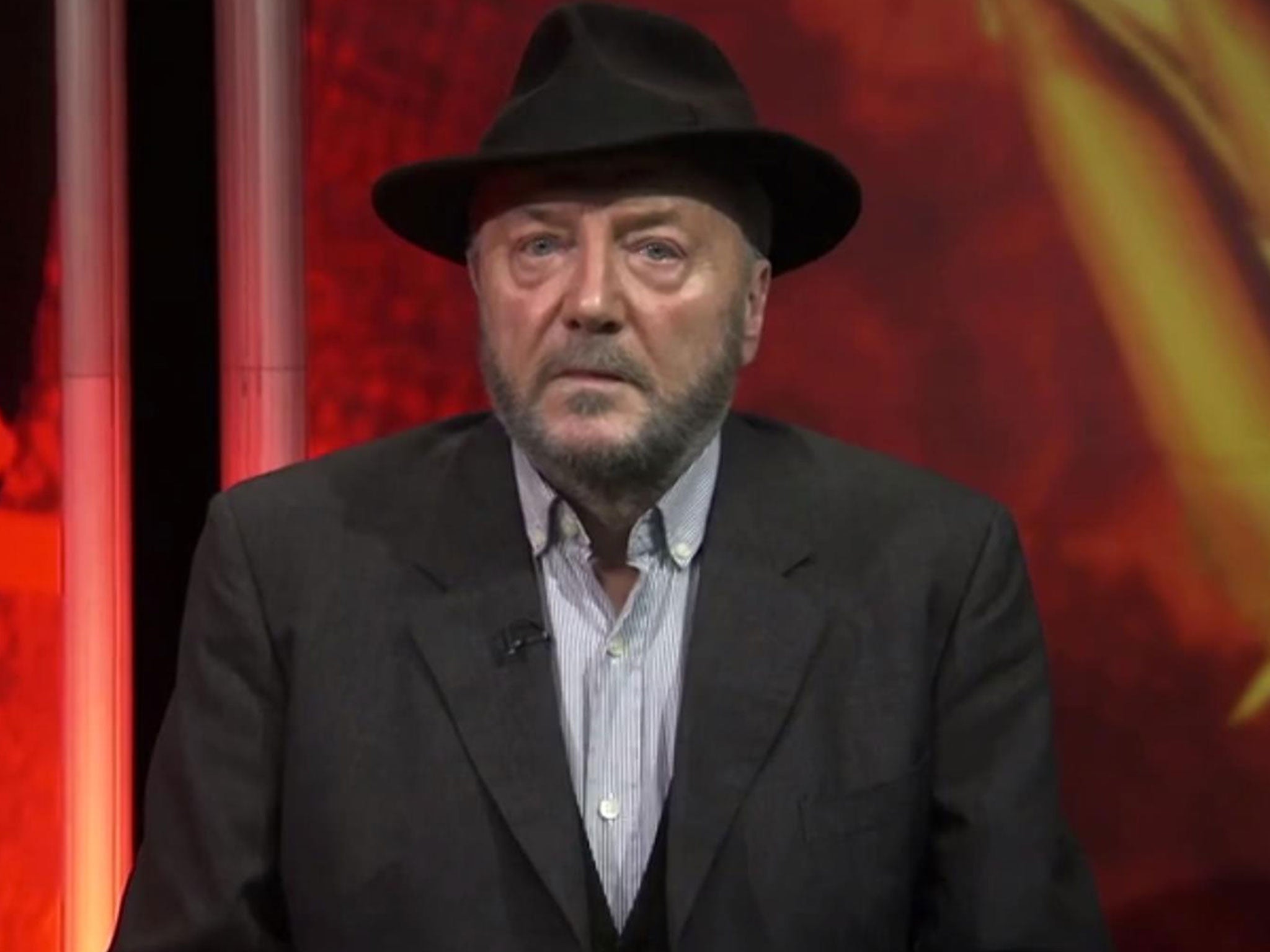 Russian government-owned broadcaster RT has been fined £200,000 for programmes about the Salisbury poisoning and Syrian war.
Ofcom said the channel, formerly named Russia Today, had committed "serious failures" to comply with broadcasting rules on impartiality in seven news and current and affairs programmes.
The shows, aired between 17 March and 26 April 2018, included two hosted by former Respect MP George Galloway, three current affairs shows and two news bulletins.
"Taken together, these breaches represented serious and repeated failures of compliance with our rules," a spokesperson for Ofcom said.
"We were particularly concerned by the frequency of RT's rule-breaking over a relatively short period of time.
Police release images of suspects in connection with Salisbury attack
Show all 19
"The programmes were mostly in relation to major matters of political controversy and current public policy – namely the UK government's response to the events in Salisbury, and the Syrian conflict."
Ofcom has fined RT £200,000 and directed it to broadcast a summary of its findings in the format and time of the watchdog's choosing.
RT, which has not committed any further breaches, has launched a legal challenge against Ofcom's decisions, and the sanctions will not be imposed until the outcome of legal proceedings.
A court granted RT permission for judicial review in June, and a full hearing is expected towards the end of the year.
Access unlimited streaming of movies and TV shows with Amazon Prime Video
Sign up now for a 30-day free trial
Sign up
Access unlimited streaming of movies and TV shows with Amazon Prime Video
Sign up now for a 30-day free trial
Sign up
A spokesperson for RT vowed to challenge the breach decisions and said the sanction was "very wrong" and disproportionate.
Ofcom said it would be defending its decisions in court, and added: "We consider this sanction to be appropriate and proportionate.
"It takes into account the additional steps that RT has taken to ensure its compliance since we launched our investigations."
One episode of Mr Galloway's Sputnik programme saw a co-presenter claim novichok was held at Britain's Porton Down defence laboratory, while a former FSB secret service officer called the poisoning a "badly prepared provocation".
Another saw Mr Galloway interview an "independent researcher" who presented the Salisbury poisoning as a plot to "punish Russia".
Russian novichok suspects appear on TV to claim they were tourists visiting Salibury Cathedral
The breaches come as the UK accused Russia of proposing "contradictory and changing fantasies" to deny involvement in the attack on Sergei Skripal, amid heightened tensions over wars in Syria and Ukraine, alleged election interference and cyberattacks.
British security services identified two Russian GRU agents as the perpetrators of the attempted assassination, which caused the death of British mother Dawn Sturgess. RT broadcast an interview with the two suspects, in which they claimed to be salespeople who visited Salisbury for its "internationally famous" cathedral.
In March, researchers found that RT and Russian government-owned news website Sputnik worked as "damage control" for the Kremlin during the Salisbury attack and other incidents.
A report by the Policy Institute at King's College London found that coverage of the Skripal poisoning "had all the features of a disinformation campaign and sought to sow confusion and uncertainty" through a "vast array of contradictory narratives and unchallenged conspiracy theories".
Three episodes of the Crosstalk current affairs programme were found to be in breach, including one that broadcast claims of a "false flag chemical attack" in Syria, and accused the US of trying to "partition" the country and funding jihadis. Another episode of Crosstalk repeated claims that gas attacks on civilians had been "staged".
An RT news bulletin on 18 March last year was found to have broken impartiality rules after claiming that militants were "preparing to stage chemical attacks in Syria to give the US a pretext to attack the government". On 29 April, another RT news bulletin claimed that the Ukrainian government was "promoting the glorification of Nazism".
A spokesperson for RT said: "While we continue to contest the very legitimacy of the breach decisions themselves, we find the scale of the proposed penalty to be particularly inappropriate and disproportionate per Ofcom's own track record.
"It is notable that cases that involved hate speech and incitement to violence have been subject to substantially lower fines. It is astonishing that, in contrast, Ofcom sees RT's programmes – which it thought should have presented more alternative points of view – as worthy of greater sanction than programmes containing hate speech and incitement to violence. We are duly considering further legal options."
RT has an average audience of 3,400 viewers at any given point during the day, and an average weekly reach of 1 cent of UK adults, according to Ofcom figures. Owner TV Novosti has been disciplined for 15 breaches of the broadcasting code since 2012, mostly relating to Russia's foreign policy in programmes about the wars in Ukraine and Syria.
Ofcom's code states that all news must be reported "with due accuracy and presented with due impartiality", and that "undue prominence" must not be given to a particular side on matters of controversy.
Join our commenting forum
Join thought-provoking conversations, follow other Independent readers and see their replies