Ruby Rose to star as lesbian superhero Batwoman in new series
Series will make history as the first show with an openly gay superhero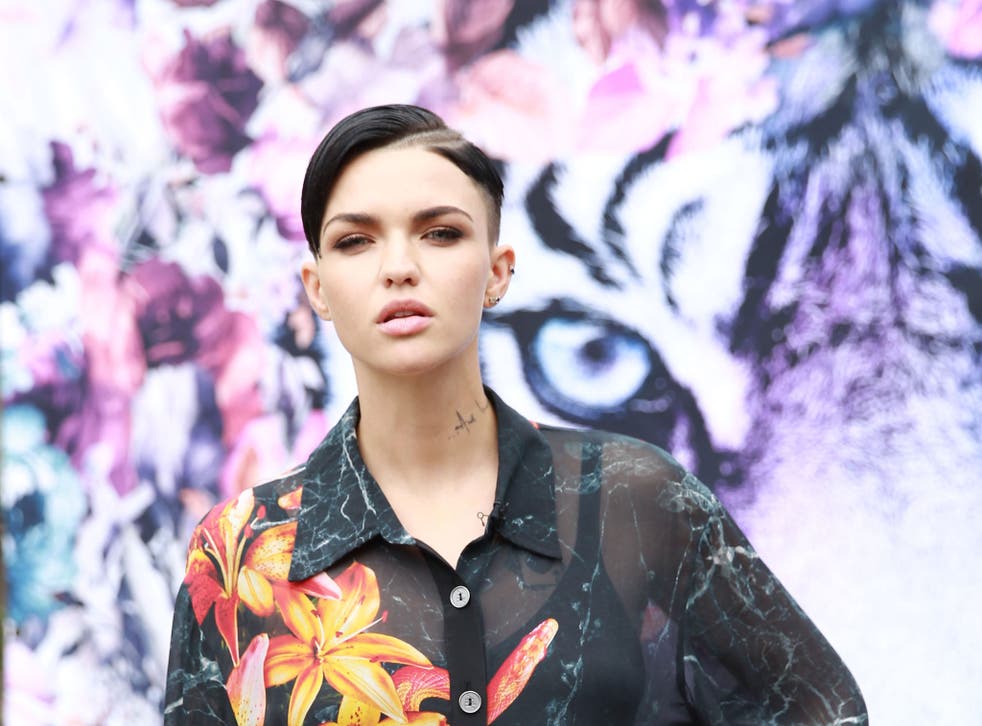 Ruby Rose has been cast as the first openly gay superhero on TV in the upcoming standalone series Batwoman.
The Orange Is The New Black actress said she was "thrilled and honoured" in a post on Instagram announcing the news, along with being "an emotional wreck".
"This is a childhood dream," the 32-year-old said. "This is something I would have died to have seen on TV when I was a young member of the LGBT community who never felt represented on TV and felt alone and different. Thank you everyone. Thank you god."
Rose's Batwoman will be introduced to US audiences on The CW network in a December crossover episode featuring its other DC Comics shows, including The Flash, Arrow and Supergirl.
A standalone series about the superhero, whose real name is Kate Kane, is being developed for 2019/20, and describes its titular figure as "a highly trained street fighter with a passion for social justice and a flair for speaking her mind".
TV preview: The 18 shows to look out for before the end of 2018

Show all 17
The casting description for the role reads: "Young Ms Kane is physically and intellectually confident while being a woman who is proud to be openly gay. However, Kate still deals with her inner demons that go back to her history with her dad. Their relationship is quite complicated as she struggles to get praise from him.
"She once aspired to have a successful military career, but those dreams sadly came to an end as she was kicked out of West Point once she came out of the closet. But that didn't stop her from becoming the crime-fighting vigilante known as Batwoman..."
"While she has her shield up when fighting criminals, she lets herself be vulnerable when dating women."
Batwoman first appeared in the DC Comics universe as a romantic interest for Batman, to dispel suggestions of his homosexuality after Senate subcommittee hearings in 1954 began investigating the influence of comic books on "juvenile delinquency".
Batwoman has been openly gay since 2006, when she was re-introduced in the comic books as a lesbian of Jewish descent who became romantically involved with former Gotham police detective Renee Montoya.
Rose achieved international recognition after being cast in season three of the Netflix series Orange Is The New Black, after becoming known as a presenter on MTV Australia. She has also appeared in Hollywood films including John Wick: Chapter 2, Pitch Perfect 3 and The Meg.
Join our new commenting forum
Join thought-provoking conversations, follow other Independent readers and see their replies