RuPaul's Drag Race star Chi Chi DeVayne readmitted to hospital following pneumonia diagnosis
Drag queen Chi Chi DeVayne was sent to hospital last month with suspected kidney failure 
RuPaul's Drag Race star Chi Chi DeVayne back in hospital after pneumonia diagnosis
RuPaul's Drag Race star Chi Chi DeVayne asked fans to pray for her as she was readmitted to hospital after being diagnosed with pneumonia.
The drag queen, who is best known for appearing on the eighth series of Drag Race and the show's third All Stars season, was first hospitalised in July with suspected kidney failure.
She was initially discharged days later, but in a video shared on social media this weekend told fans that she had been readmitted after her health took a turn for the worse.
"Hey guys, I'm back in," DeVayne, real name Zavion Davenport, said in the short clip shared to her Instagram Story. "Keep me in your prayers, I'll be back soon."
Earlier in the week, DeVayne had revealed that she had been diagnosed with lung infection pneumonia, telling fans that she would be "MIA for a few more days" while she "battled" the illness.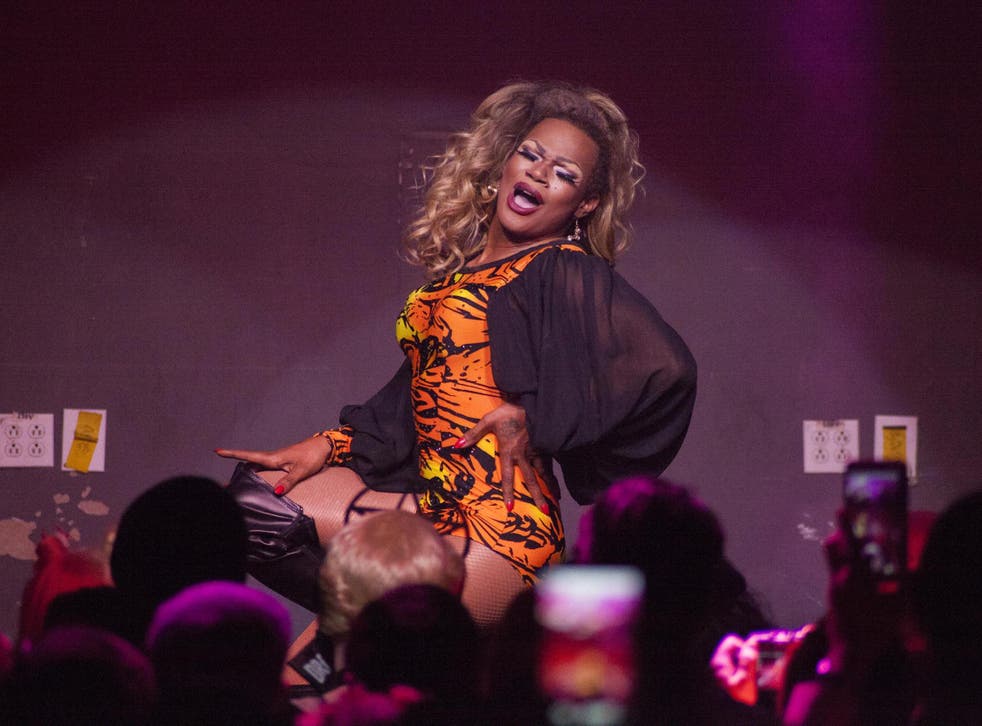 The reality star's health update prompted an outpouring of support from her fellow Drag Race contestants, many of whom linked to ways to donate to pay her medical bills.
"Our sweet sister #ChiChiDevayne is back in the hospital, unfortunately," season five competitor Detox wrote. "Send her all the love you can!"
Jaremi Carey, who appeared on the show as Phi Phi O'Hara, tweeted: "Sending all the love and healing power to #ChiChiDevayne. Chi Chi has shared that they are back in the hospital again on their IG story. I've attached ways if you can help donate to help with bills if you can."
Join our new commenting forum
Join thought-provoking conversations, follow other Independent readers and see their replies