Russell Brand returning to Xfm with new radio show after sacking for reading porn on air
Brand left Xfm in 2002 and resigned from his BBC radio show after 'Sachsgate'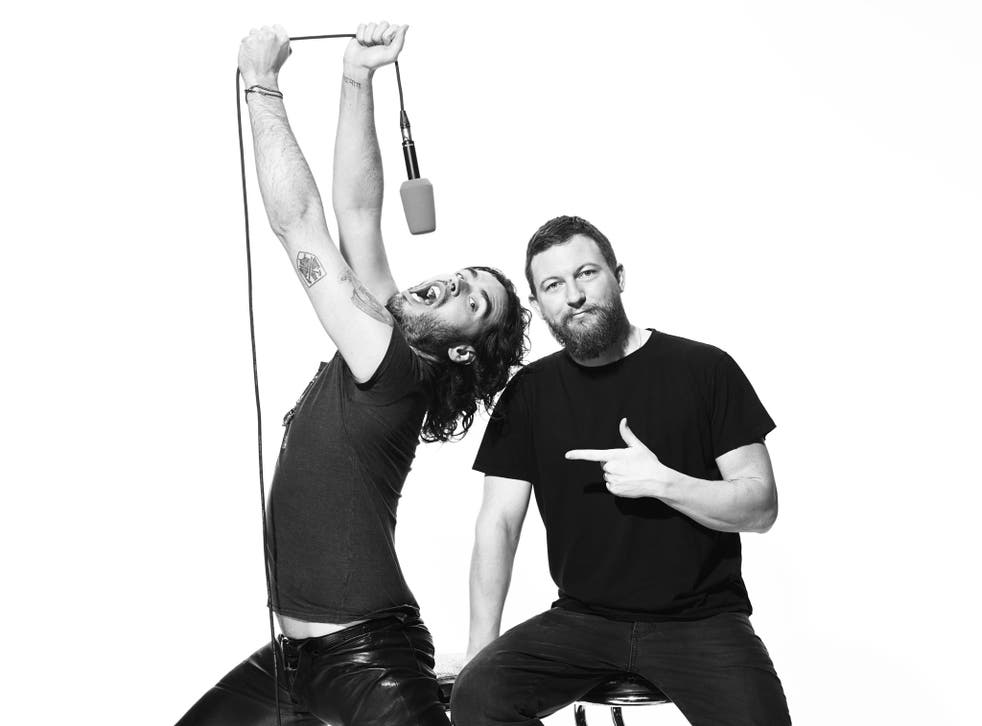 Russell Brand is returning to radio station Xfm almost 13 years after being sacked for reading pornographic material live on air during a Sunday afternoon show.
His new show will start this Sunday, featuring "opinions and general humour, all in the typical Russell Brand style", according to the London indie rock station.
Xfm's managing editor, Chris Baughen, said: "Having Russell return to Xfm is great news and something we've wanted to do for a very long time.
"For me, radio is where he does his best work and along with many Xfm and Russell Brand fans, I can't wait to hear what he's got in store."
The show will feature clips from Brand's twice-weekly podcasts and will see him joined by former fellow presenter Matt Morgan.
Xfm launched his radio career in 2002, starting his climb to hosting The Russell Brand Show on BBC Radio 6 Music and then BBC Radio 2.
He resigned in 2008 after the infamous "Sachsgate" incident, where he and Jonathan Ross left a series of answerphone messages to actor Andrew Sachs where they crudely discussed his granddaughter and Brand's relationship with her.
The BBC was later fined £150,000 by Ofcom for airing the calls.
Brand also did shows for Talksport in 2009 and 2010 and his last appearance for Xfm was two years ago for a special one-off charity broadcast, when he was joined by Noel Gallagher and Noel Fielding.
The self-confessed former heroin addict started as a stand-up comedian and has recently shifted his media career to a more political focus.
Russell Brand's Most Controversial Quips

Show all 19
He is known for his YouTube videos tackling political and social issues and recently wrote Revolution, advocating radical change to the establishment.
His activism has led to appearances on Newsnight, Question Time and at the Cambridge Union.
Brand's new weekly show will be broadcast on Xfm for one hour from 9pm on Sundays.
Join our new commenting forum
Join thought-provoking conversations, follow other Independent readers and see their replies