San Diego Comic Con 2018 panels, trailers, guests: Everything to expect, from Walking Dead to Aquaman
Iron Fist, Fantastic Beasts, and Disenchantment are all expected to debut footage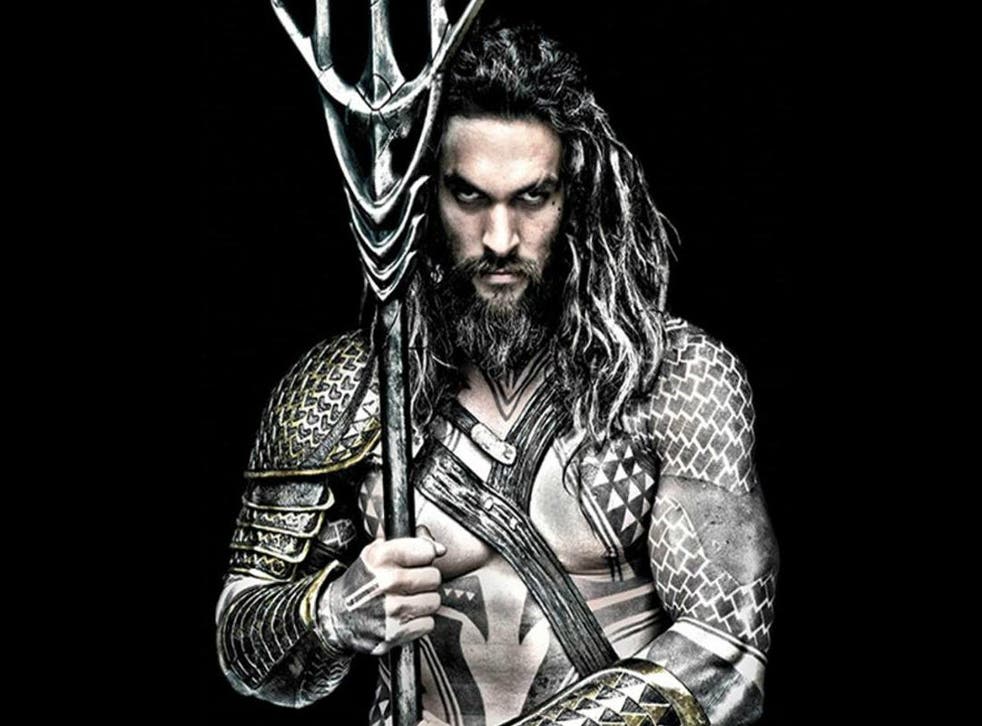 San Diego Comic-Con dawns, this year's celebration of everything geek culture looking particularly good (despite Marvel, Westworld and Game of Thrones being no-shows).
With so much happening, it's difficult to keep track of everything going on. So, what should you look out for? Below, we delve into the most notable panels happening over the long weekend, looking at whether we can expect new trailers or announcements.
Thursday, 19 July
10.30am (6.30pm BST) The Predator
With Shane Black (Iron Man 3, The New Guys) taking on the iconic franchise, many fans are exceedingly excited for the upcoming movie. With cast members Olivia Munn, Sterling K. Brown, Keegan-Michael Key, Trevante Rhodes, and Jake Busey – along with more – in attendance, the panel should make for a bombastic event.
11.45am (7.45pm BST) Doctor Who
A first look at Jodie Whittaker as the thirteenth Doctor debuted during the World Cup final. Now, the actor makes her first public appearance in support of the series. Joined by new showrunner Chris Chibnall, along with co-stars, Tosin Cole, and Mandip Gill, who play Ryan and Yasmin, the panel should be filled with exclusive information about the upcoming series (and maybe, just maybe, another trailer).
3.30pm (11.30pm BST) Better Call Saul / 4.30pm (12.30am BST) Breaking Bad 10th Anniversary Celebration
Better Call Saul continues on AMC/Netflix for a fourth season, bringing back Gus Fring once more. An official preview will debut at the event. And, immediately after in Hall H, Bryan Cranston, Aaron Paul, and more will join Bob Odenkirk, Giancarlo Esposito and showrunner Vince Gilligan to discuss the 10th anniversary of Breaking Bad, chatting about their favourite memories from the show. Not one to miss.
6.00pm (2.00am BST) Netflix's Iron Fist
Iron Fist's first season may not have been a critical success, but – thanks to The Defenders and Luke Cage season 2 – there's a renewed interest in the character. With a new showrunner (Raven Metzner) on board, season two could actually be good! Expect a trailer and new footage to debut.
7.00pm (3.00am BST) Brooklyn Nine-Nine
After being cancelled and then brought back, more people than ever before are eagerly anticipating the next season of Brooklyn Nine-Nine. So far, there's no information about who will attend the panel, but hopefully the cast and crew will be in attendance to offer up some insight into what happened behind the scenes.
Friday, 20 July
10.00am (6.00pm BST) Adventure Time
Cartoon Network are celebrating 10 seasons of Adventure Time in bombastic style, promising a musical performance, special panellists and an exclusive series finale trailer.
Access unlimited streaming of movies and TV shows with Amazon Prime Video Sign up now for a 30-day free trial
Sign up
11.15am (7.15pm BST) Fear the Walking Dead / 12.15pm (8.15pm BST) The Walking Dead
AMC return with one of the biggest franchises at this year's Comic-Con: The Walking Dead. For Fear the Walking Dead, the cast (including Lennie James and Maggie Grace), showrunners, and executive producers are on hand to tease the upcoming second half of the season, which starts 12 August. After an hour of that, Andrew Lincoln, Norman Reedus and Danai Gurira are set to take over the stage to debut the upcoming season of The Walking Dead. Expect a lengthy trailer to come.
1.30pm (9.30pm BST) Star Trek Discovery
Back in Hall H again and the cast of Star Trek Discovery – Sonequa Martin-Green, Doug Jones, Anthony Rapp, and more – will be teasing the second season of the show.
3.45pm (11.45pm BST) Universal Pictures' Glass and Halloween
M. Night Shyamalan returns to Comic-con with Split and Unbreakable sequel Glass, a trailer likely to debut and special guests also appearing. Meanwhile, the next instalment/reboot of Halloween will also feature. Expect a terrifying panel with some very exciting features.
5.00pm (1.00am BST) Bumblebee
Travis Knight and Hailee Steinfeld talk about the upcoming Transformers movie. Hopefully, another trailer to come.
6.15pm (2.15am BST) Sony Pictures Panel
Trailer for Venom starring Tom Hardy
Sony has a couple of Spider-Man related projects currently in the works and has promised to showcase two hear: Venom and Spider-Man: Into the Spider-Verse. Both have already had trailers released, but expect more clips and new information from the creators. (And maybe even an update on a couple of the other projects they have in the works.)
7.30pm (3.00am BST) Preacher
Dominic Cooper and Ruth Negga tease the upcoming second half of Preacher's third season. Seth Rogen will also be there to delve into everything you need to know about the upcoming episodes.
Saturday, 21 July
10.30am (6.30pm BST) Warner Bros. Theatrical
While nothing has been confirmed, chances are we will get a first look at Aquaman, Fantastic Beasts: The Crimes of Grindelwald, and (maybe) Shazam!. There's so much potential for this panel and, unfortunately, so little information available on what's coming. Keep your eyes pealed.
12.00pm (8.00pm BST) The Simpsons
Matt Groening joins producer Al Jean and many others as they look ahead to the show's 30th season.
4.15pm (12.15am BST) Arrow / Legend's of Tomorrow / The Flash
More DC goodness, this time from their TV department. A special season six preview for Arrow will be taking place, with the cast answering fan questions. Then into Legend's of Tomorrow and The Flash. One to watch for fans of the DC TV shows.
5.15pm (1.15am BST) Deadpool 2
Yes, the superhero movie's already out, but they are teasing a big Comic-Con presentation (in Hall H, of course) featuring a lively panel of jokes, followed soon after by a screening of the upcoming Omega Red edition of the movie in the Horton Grand Theatre.
5.30pm (1.30am BST) Disenchantment
Groening has his work cut out on Saturday, The Simpsons creator returning to talk about the upcoming animated Netflix series. (Perhaps even a first trailer?)
6.45pm (2.45am BST) An Evening with Kevin Smith
After a health scare earlier this year, Kevin Smith returns, better than ever, with word on the upcoming movie Jay & Silent Bob Reboot.
Sunday, 22 July
11.45am (7.45pm BST) Riverdale
Following a shocking season two finale, Comic-Con has the scoop on season three. Don't miss the panel if you're a fan of the teen drama.
25 new films to look out for in 2018 that aren't sequels

Show all 25
2.15pm (10.00pm BST) Legion
Creator Noah Hawley returns to the event to tease the upcoming third season of the X-Men show.
Join our new commenting forum
Join thought-provoking conversations, follow other Independent readers and see their replies