Impeachment: American Crime Story: Sarah Paulson shares first look at herself as Linda Tripp in Clinton drama
Showrunner Ryan Murphy has optioned Jeffrey Toobin's book about Bill Clinton's impeachment trial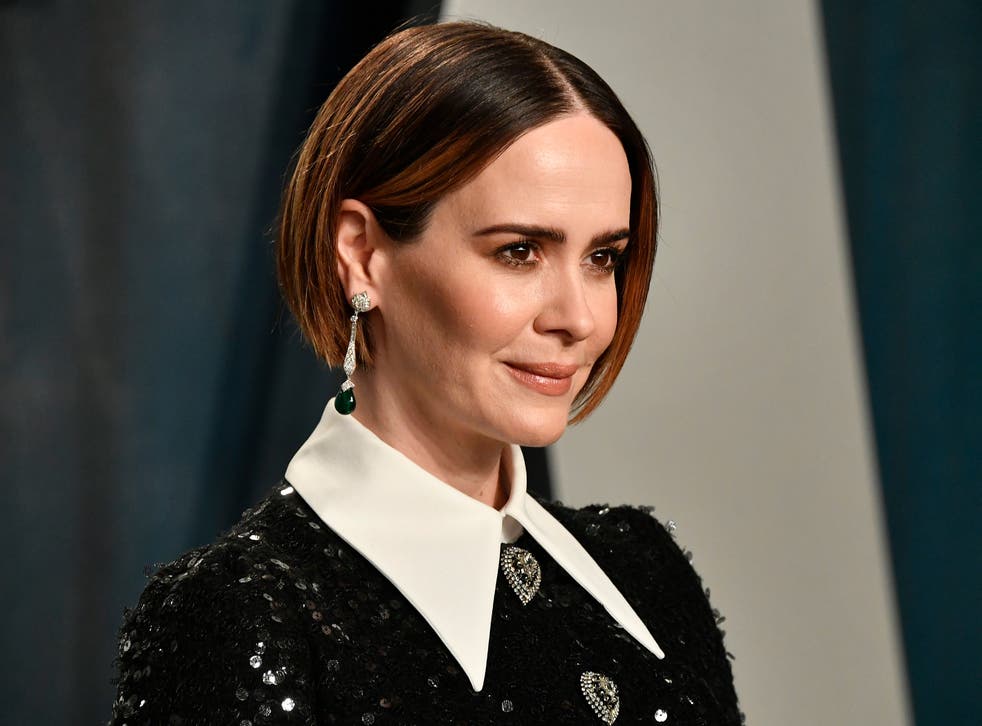 Sarah Paulson has shared a first photo of herself as Linda Tripp in American Crime Story: Impeachment.
The actor posted the image on Twitter on Friday, writing: "Linda. American Crime Story: Impeachment has begun principle photography."
She tagged Ryan Murphy, the programme's showrunner who optioned Jeffrey Toobin's 2000 book A Vast Conspiracy: The Real Sex Scandal That Nearly Brought Down a President about Bill Clinton's impeachment trial.
Paulson is unrecognisable as Tripp, one of the central figures in the scandal. Formerly Monica Lewinsky's friend and confidante, Tripp secretly recorded some of her conversations with Lewinsky. The tapes were later provided as evidence in the trial that led to the US president's impeachment by the House of Representatives in December 1998.
The Senate rejected the articles of impeachment in February 1999. Clinton remained in power until the end of his second term in January 2001.
In addition to Paulson, American Crime Story: Impeachment will star Beanie Feldstein as Lewinsky, Clive Owen as Clinton, and and Annaleigh Ashford as Paula Jones.
Impeachment will be the third season of the anthology true crime TV series.
The first season, The People v OJ Simpson: American Crime Story, focused on the OJ Simpson trial. The second, The Assassination of Gianni Versace: American Crime Story, chronicled the killing of fashion designer Gianni Versace.
Join our new commenting forum
Join thought-provoking conversations, follow other Independent readers and see their replies