The Independent's journalism is supported by our readers. When you purchase through links on our site, we may earn commission.
Saturday Night Live: Ryan Gosling is once more terrible at keeping a straight face
The show even revived a viral sketch from back in 2015, which saw Gosling break down while Kate McKinnon described an alien abduction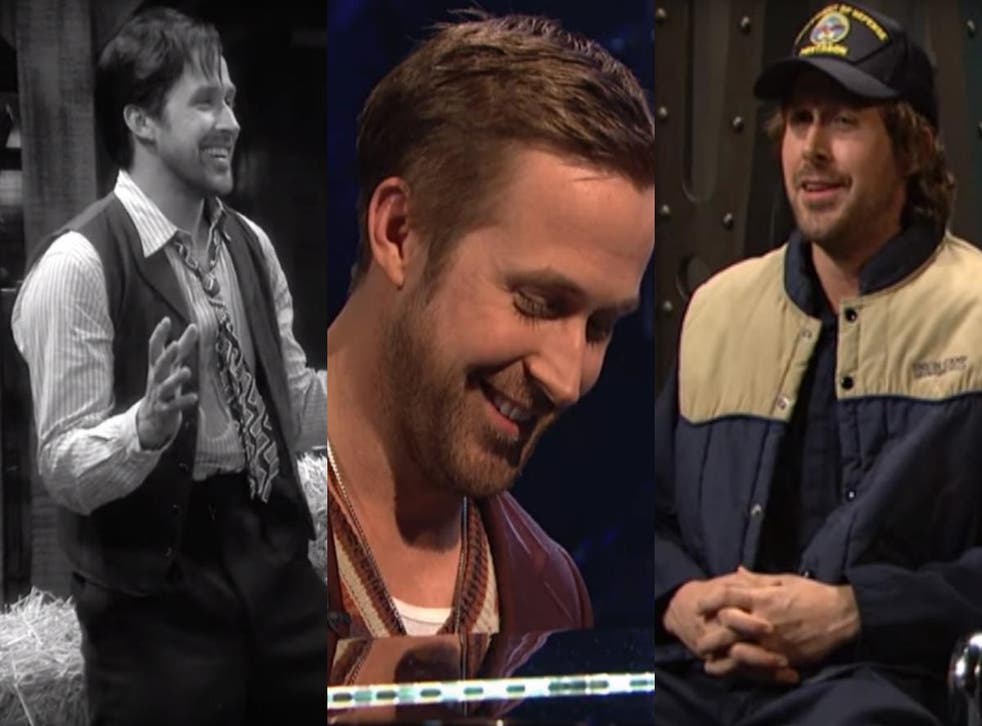 Ryan Gosling: incredible actor, Hollywood charmer, frequent victim of the giggle fit.
The Blade Runner 2049 star has a slight history of not keeping a straight face when it's needed: from the stage of the Academy Awards after that insane Moonlight/La La Land mix-up, to every single time he hosts Saturday Night Live.
Yet, by nature of him being Ryan Gosling, his constant breaking of character on the sketch series often ends up being the funniest aspect of the show. The latest series premiere was no different, with Gosling's hosting duties seeing him crack up not once - but a whole bunch of times.
Exactly what SNL was hoping for, presumably, since the show brought back the viral sketch from 2015 that saw Gosling completely break down in the presence of Kate McKinnon describing an alien abduction.
Gosling was thankfully awarded something of a saving grace, facing away from the camera for most of the sketch while McKinnon demonstrated on him the aliens' fascination with her backside; the giveaway, however, was when his full body literally started shaking with laughter.
Although he managed to keep things together for the majority of a bizarre sketch involving the love affair between a chicken and a fugitive, things broke down when Aidy Bryant's chicken attempted to grab a gun from him with her feathery, little wings. There was no coming back from that, apparently.

The actor also couldn't help but crack a smile when his La La Land co-star Emma Stone crashed his opening monologue, which offered Gosling an opportunity to poke fun at his character in the film: the overenthusiastic white guy jazz fan who thinks he's its only saviour. That's after he cracked up over pronouncing New Orleans in the "correct" way as "Nerlins".
Follow Independent Culture on Facebook for all the latest on Film, TV, Music, and more.
Register for free to continue reading
Registration is a free and easy way to support our truly independent journalism
By registering, you will also enjoy limited access to Premium articles, exclusive newsletters, commenting, and virtual events with our leading journalists
Already have an account? sign in
Register for free to continue reading
Registration is a free and easy way to support our truly independent journalism
By registering, you will also enjoy limited access to Premium articles, exclusive newsletters, commenting, and virtual events with our leading journalists
Already have an account? sign in
Join our new commenting forum
Join thought-provoking conversations, follow other Independent readers and see their replies