Sex Education: Official Netflix Trailer
Sex Education on Netflix: Release date, cast and trailer for new series starring Gillian Anderson
Series focuses on anxious secondary school student Otis Thompson and his therapist mother
One of Netflix's first big projects of the new year is Sex Education, a coming-of age drama starring Gillian Anderson and Asa Butterfield.
Created by Laura Nunn, the show follows the spectacularly awkward adolescence of Otis Thompson (Butterfield), whose mother Jean (Anderson) is a sex therapist, a fact known to Otis's school friends who assume he too must be an expert on the subject (he isn't, far from it) and press him for advice.
Here's everything we know about this much-anticipated show.
What is Sex Education about?
The series concerns the underground sex therapy clinic Otis finds himself running at Moordale secondary school at the instigation of his friend Maeve (Emma Mackey), with whom the teenage virgin is secretly in love.
Together, Otis and Maeve attempt to capitalise on the knowledge he is assumed to have picked up from his extremely candid mother to help their friends.
While the premise might suggest something along the lines of E4's Skins (2007-13) or The Inbetweeners (2008-10), Sex Education also focuses on the close bond between Otis and Jean, promising something far more sweet-natured than either of those shows.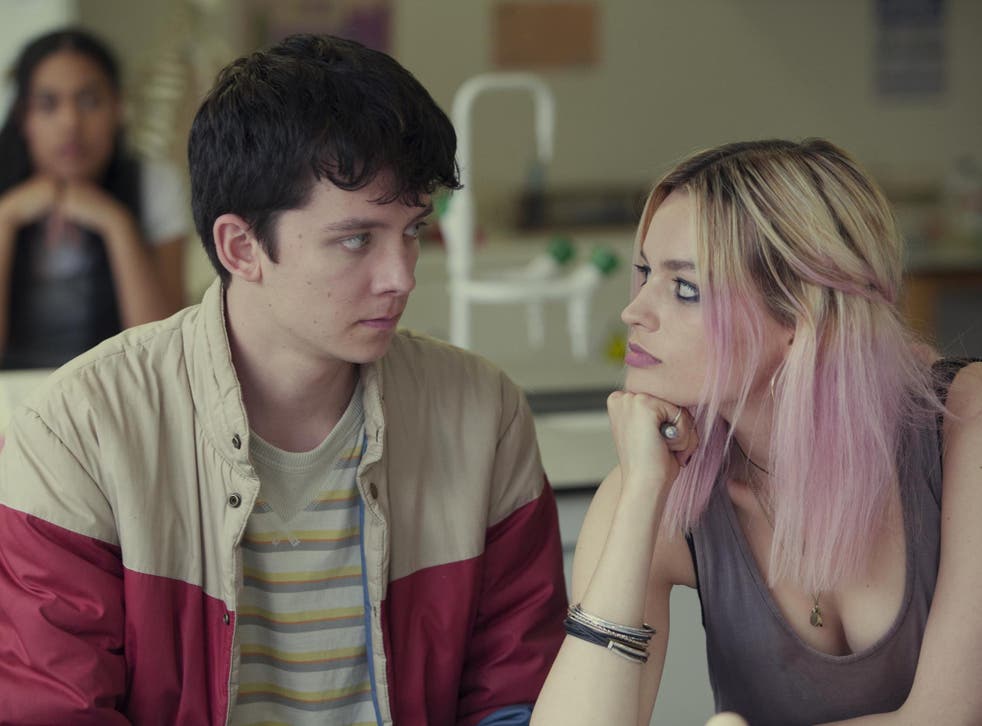 The pairing of Butterfield and Anderson meanwhile recalls the strange chemistry between Freddie Highmore and Vera Farmiga in Bates Motel (2013-17), although the new Netflix endeavour is surely a far less sinister proposition.
Who else is in it?
Anderson's glacial presence gave her plausibility as a therapist in Hannibal (2013-15) but here she has a chance to showcase her underrated comic talents, sporting a Christine Lagarde haircut and plummy British accent and taking obvious relish in her lines: "Why don't you start by telling me your earliest memory of your scrotum?"
Butterfield – whose own mother really is a psychologist – is a former child star best known for The Boy in the Striped Pyjamas (2008), Hugo (2011) and Miss Peregrine's Home for Peculiar Children (2016) and here takes on a more adult role, following on from good work in Journey's End (2017) and The Slaughterhouse Rulez (2018).
Best TV of 2018

Show all 10
The rest of the cast is rounded out by Alistair Petrie as headmaster Mr Groff, Ncuti Gatwa as Otis's best friend Eric and Connor Swindells and Kedar Williams-Stirling as fellow pupils Adam and Jackson. James Purefoy also has a recurring role.
When is the show released?
Sex Education, shot on location in Wales and co-directed by Kate Herron and Ben Taylor, premieres on the streaming site on Friday 11 January and runs to eight episodes.
Join our new commenting forum
Join thought-provoking conversations, follow other Independent readers and see their replies