Shane Warne bitten by snake during live trial on Australian I'm a Celebrity... Get Me Out of Here
The non-poisonous anaconda struck the former cricketer on the head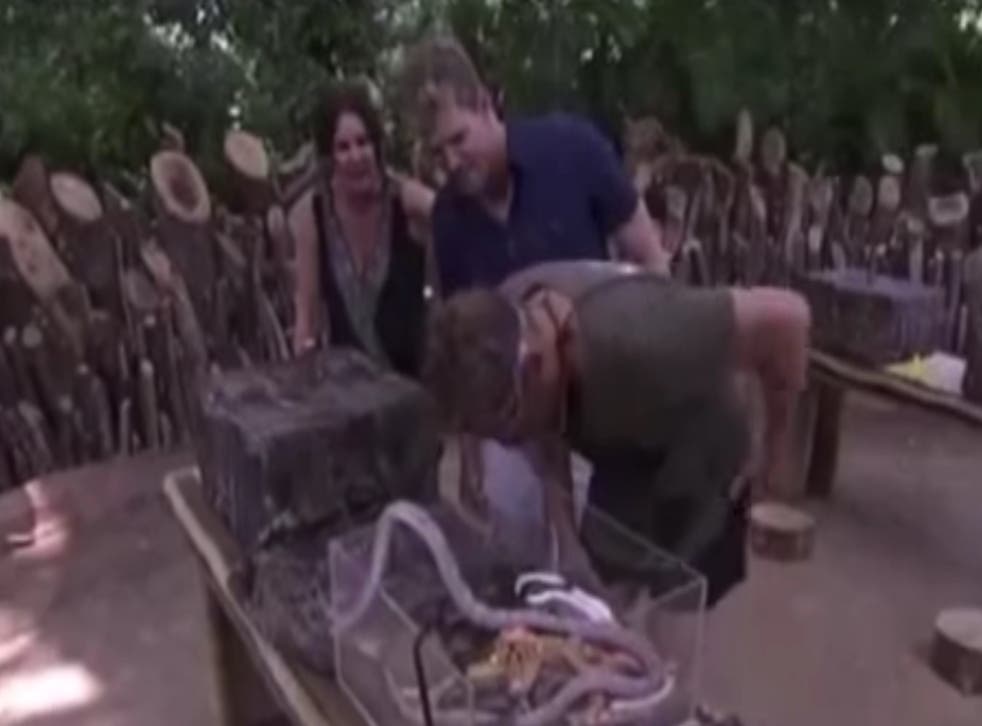 Australian viewers watching I'm a Celebrity... Get Me Out of Here were left alarmed when former cricketer Shane Warne was bitten on the head by a snake.
The sportsman was taking part in one of the show's famed Bushtucker Trials when the incident occurred.
The Trial required Warne to place his head into boxes filled with critters and creatures including African clawed frogs, Madagascan hissing cockroaches and rats - but it wasn't until he came across a tank filled with anacondas that he ran into trouble.
Before dunking his head inside, the show's host Chris Brown warned: "You were just in with those rats for a long period of time. [The snakes] may see you as being food."
Immediately afterwards, the non-venomous anaconda bit Warne on the head.
According to News Corp Australia, the bite has since been treated with antiseptic fluid; a medic is also said to be monitoring him for signs of infection.
A spokesperson for the show's channel Network Ten said the anaconda is "non-venomous but very aggressive."
"[They] have 100 rear-facing teeth. Being bitten by one is like getting 100 hypodermic needles at once."
Executive producer Stephen Tate said: "Shane has made no secret that snakes are one of his greatest fears so it's amazing that after being bitten he bravely continued with the trial."
Warne is said to be getting paid a reported Australian $3 million for participating in the show - we're sure that'll ease the pain.
Join our new commenting forum
Join thought-provoking conversations, follow other Independent readers and see their replies