Sherlock Holmes and the mystery of the missing eight minutes
A painful cut to the BBC's reinvention of the classic detective has left US fans in uproar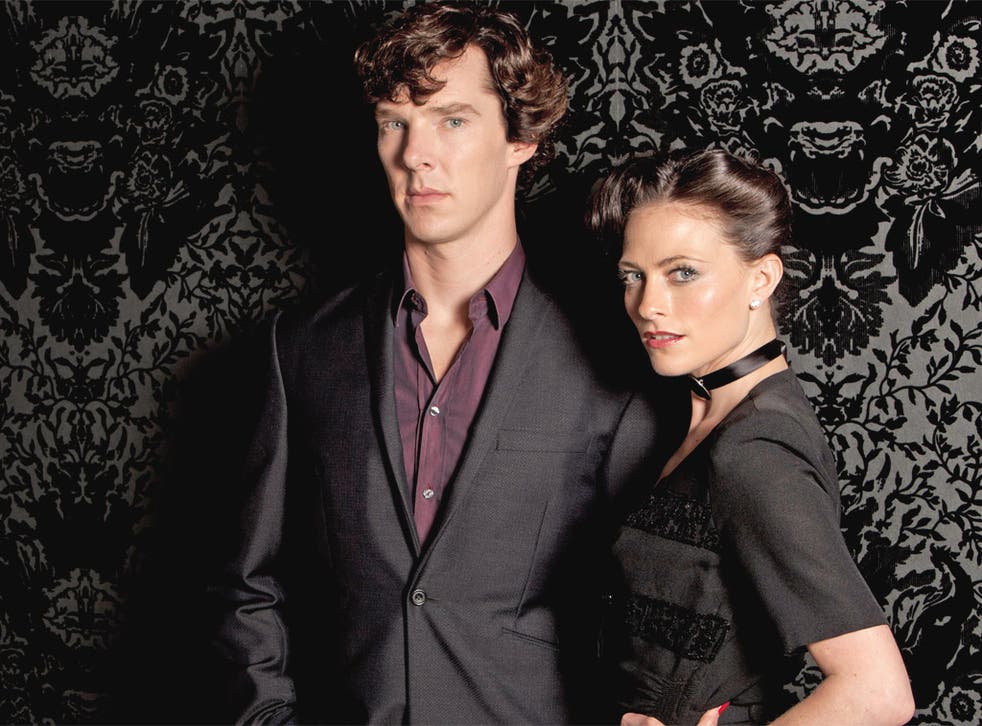 American viewers really can't get enough of Sherlock, one might deduce. After an appearance by Benedict Cumberbatch prompted scenes of hysteria in New York, US fans complained that eight minutes of the actor's performance had mysteriously gone missing from the hit show.
The BBC's modern-day reinvention of Arthur Conan Doyle's sleuth has joined Doctor Who and Downton Abbey as one of British TV's most successful exports.
When the US PBS network invited viewers to join series star Cumberbatch for a preview screening of A Scandal In Belgravia, the episode featuring whip-smart dominatrix Irene Adler, more than 10,000 fans applied for seats at the 400-capacity French Institute in Manhattan.
The ticket-winners included Sherlock obsessives who had travelled from London and South Korea. Cumberbatch's arrival on stage was greeted with the kind of screams that normally accompany singer Justin Bieber. When the episode aired this week, it attracted 3.2 million viewers, doubling the average prime-time PBS audience. The new series also topped the US iTunes television download chart.
However online sleuths, who had previously acquired British DVDs or seen illicit downloads of the episode, spotted the PBS version was reduced from the original broadcast by the BBC in January. Eight minutes was cut from the 90 minute length to fit PBS's scheduled running time. "They cut scenes. Good ones. What the hell...that makes no sense," one viewer complained on a Sherlock Tumblr blog. "It's frustrating..."
Another pieced together the missing scenes, writing on a web forum: "Quite a bit of the scene in Buckingham Palace was snipped out, as well as the scene in the taxi afterwards with Sherlock showing John (Watson) an ashtray he took." The viewer added: "I think American audiences were deprived of seeing some of the humour that makes this series so clever." PBS was urged to cut an episode introduction by Scottish actor Alan Cumming to make time for more Sherlock.
Sue Vertue, Executive Producer of Sherlock at Hartswood Films, admitted she was the reluctant editing "Scissorhands". "We had to cut eight minutes. The PBS episodes have to be 82 minutes because of sponsors announcements. It breaks your heart," she told The Independent. "We try to cut the bits which aren't essential to the story but they are often the lovely character scenes. We'll see if we can avoid it next time." No cuts were, however, requested or made to the scenes, which caused controversy over here, in which Lara Pulver appears nude as whip-wielding Adler.
Sherlock has yet to equal Downton Abbey's PBS ratings of 5.4 million viewers but Mrs Vertue said she did not feel any competition between the two shows.
She described the American audience as "very dedicated. It's amazing that they had 10,000 requests (for the screening). The atmosphere in the room was electric. It was great for Benedict".
Access unlimited streaming of movies and TV shows with Amazon Prime Video Sign up now for a 30-day free trial
Sign up
Yet she remains sceptical over Elementary, a "rival" US Sherlock, created by CBS, which stars Jonny Lee Miller as the detective, transplanted to contemporary New York. "CBS asked if they could do ours and we said 'No'. We could have gone for financial gain but we wanted to keep creative control." Mrs Vertue added: "It will be annoying if they use elements that can be traced to our show rather than the original stories."
As the wife of Steven Moffat, co-writer of Sherlock and the driving force behind Doctor Who, Mrs Vertue is a keeper of one of Sherlock's great secrets – how did the detective fake his suicide after apparently throwing himself off a hospital roof at the end of the last UK series? "I've been offered good money to reveal that," she said. Mr Moffat yesterday took to Twitter to dismiss a rumour Sherlock had been cancelled.
Register for free to continue reading
Registration is a free and easy way to support our truly independent journalism
By registering, you will also enjoy limited access to Premium articles, exclusive newsletters, commenting, and virtual events with our leading journalists
Already have an account? sign in
Register for free to continue reading
Registration is a free and easy way to support our truly independent journalism
By registering, you will also enjoy limited access to Premium articles, exclusive newsletters, commenting, and virtual events with our leading journalists
Already have an account? sign in
Join our new commenting forum
Join thought-provoking conversations, follow other Independent readers and see their replies