Sherlock season 4 episode 1: Did you catch the Easter egg teasing episode 2's Toby Jones villain?
It looks as though he'll be a well-known figure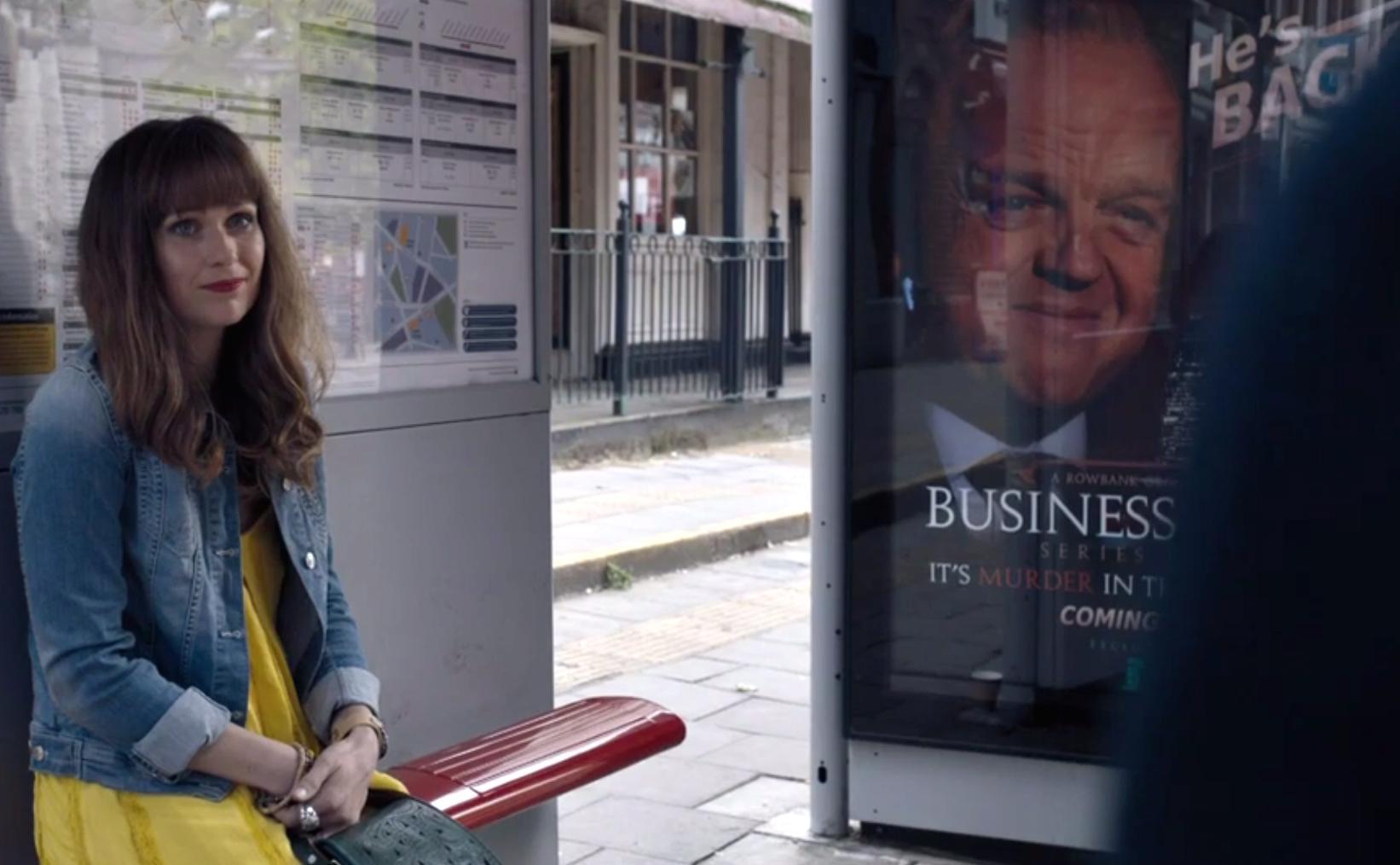 Sherlock returned for the first episode of series 4 last night, and amid all the action there was a little foreshadowing for the next episode, 'The Lying Detective'.
When John had a rendezvous at a bus stop with a mystery woman he might be seeing on the side, an advert could clearly be seen emblazoned with Toby Jones' smiling face (above).
Jones will play Culverton Smith in 'The Lying Detective', "the most dangerous, the most despicable human being that [Sherlock has] ever encountered,"
In the Arthur Conan Doyle story the episode is adapted from - 'The Dying Detective' - Smith is a tropical diseases expert who tries to poison Holmes, but it seems the TV adaptation will take the character in a different direction.
The words and phrases 'He's back', 'Business', 'series' and 'It's murder in' can be made out in the poster, which looks to be for a book or new TV show. To be honest, the first reference point that came to mind was Donald Trump hosting The Apprentice.
The synopsis for the episode is as follows:
'Sherlock faces perhaps the most chilling enemy of his long career: the powerful and seemingly unassailable Culverton Smith - a man with a very dark secret indeed.'
Join our commenting forum
Join thought-provoking conversations, follow other Independent readers and see their replies