Sherlock season 4 episode 1: Fans aren't too happy about the BBC series' shock twist
*Beware spoilers for season four episode one*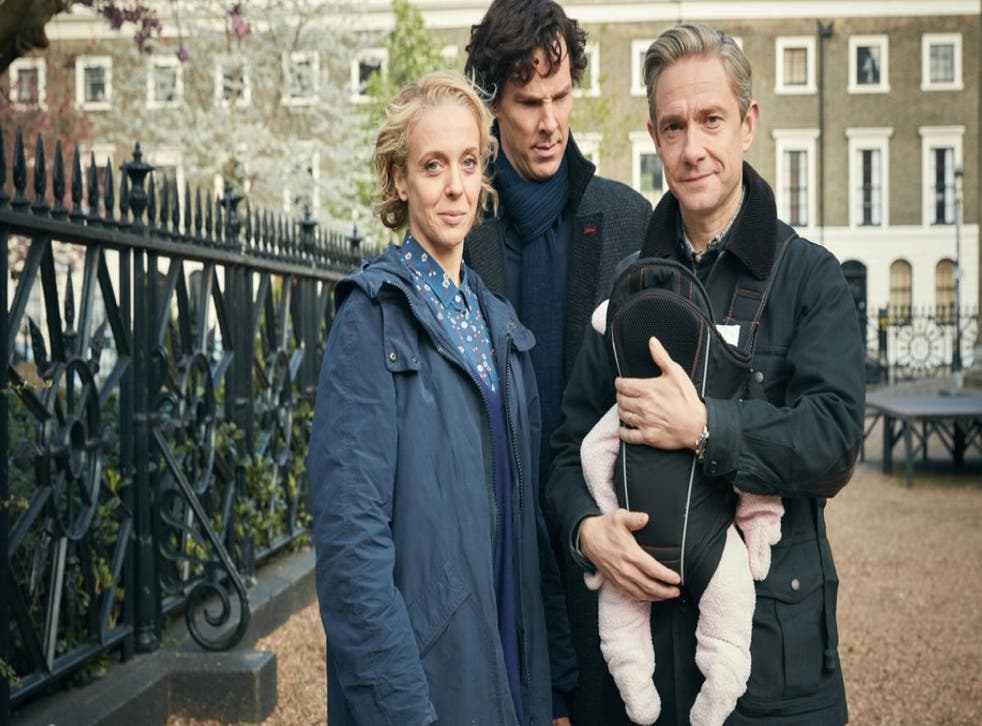 Last night (1 January) saw the anticipated return of BBC series Sherlock but a shocking twist rocked viewers, leaving a path of devastated fans in its wake.
Episode one, "The Six Thatchers", saw the show's female lead Mary Watson (Amanda Abbington) dramatically killed off in unexpected fashion.
Her character was seen leaping in front of a bullet aimed at Benedict Cumberbatch's titular protagonist, and fans watched on as she died begging her husband Dr John Watson (Martin Freeman) to look after their newborn baby.
Sherlock's demons are back to haunt him in the new trailer
Speaking about her character's death at a press conference, Abbington revealed she'd known about the twist for some time. "Steven [Moffat] and Mark [Gatiss, series co-writers] told me. It was either going to be something like that, or being hit by a bus... just something quite random!"

She continued: "It's a dream for an actor. You can kind of just be completely self-indulgent and think, 'I can go to town with this!' – and I probably did a bit."
Fans settling down to watch the series on a gloomy New Year's Day evening were left reeling by the turn of events.
Other fans found the twist to be a potential nail in the show's coffin.

​Cumberbatch himself stated that "it was a very upsetting scene to film. It's a big moment – two became three, and then this incredibly important part of what Sherlock is suddenly is no more, in the most violent way imaginable."
Gatiss said: "Mary's been dead for 100 years, so it's hard to surprise people in those circumstances. The only thing we could do was do it earlier than people expected, so that it would happen as wrenchingly and as horrifically as such things happen in real life.
The TV shows you'll be bingeing in 2017

Show all 27
"We've obviously been very true to [Arthur Conan] Doyle and also very untrue," he elaborated. "So we didn't necessarily have to do this. But it just felt absolutely right for us to do it."
Sherlock season 4 – which was one of our 28 shows to look out for in 2017 – continues on BBC One next Sunday.
Join our new commenting forum
Join thought-provoking conversations, follow other Independent readers and see their replies