Sherlock series 4: Fans can expect 'darker' and more 'devastating' new episodes
Steven Moffat and Mark Gatiss dropped some hints backstage at the Emmys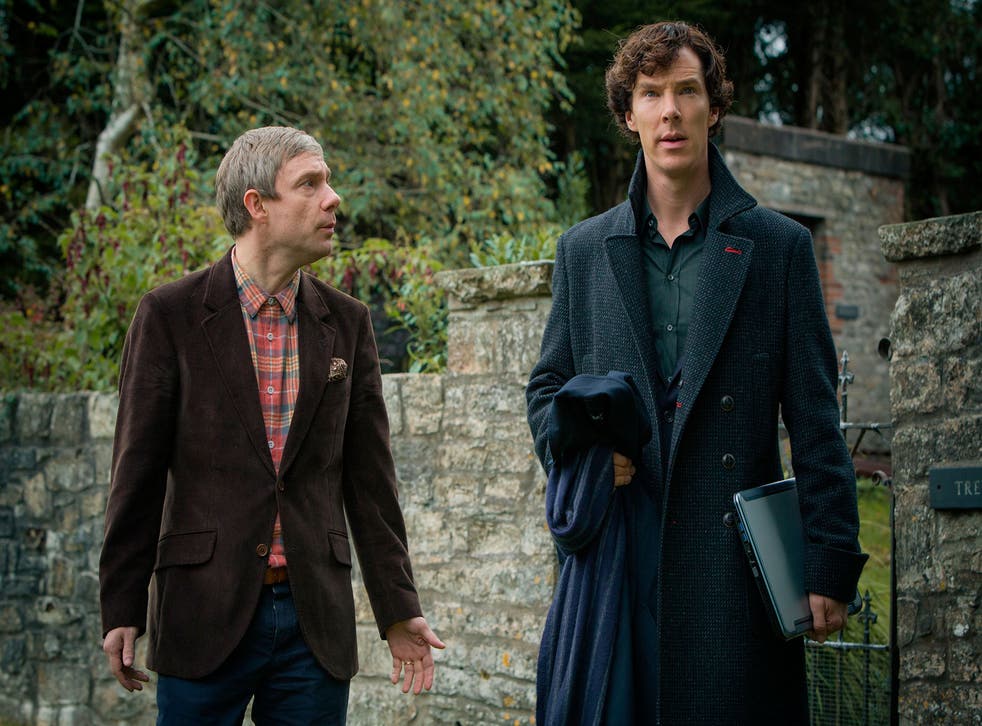 Fans of BBC detective drama Sherlock are in for a treat when it returns in 2015 after its creators teased a "darker" next series.
Earlier this week at the Emmys, Steven Moffat and Mark Gatiss were asked about forthcoming episodes.
"We have a plan to top (season three)," said Moffat. "I do think our plan is devastating. We've practically reduced our cast to tears telling them the plan…we're probably more excited than we've ever been about Sherlock."
Lead stars Benedict Cumberbatch and Martin Freeman won two awards at the Emmys on Monday night, with Moffat winning an outstanding writing accolade for season three instalment "His Last Vow".
Gatiss dropped more hints at the HBO after-party, promising that the duo would take Sherlock "somewhere we've never been before – and I don't mean outer space".
"It will be a challenging place to go," he told Entertainment Weekly. "We always start with a re-introduction that builds toward a darker climax – we might just be going darker. We've got a very, very good set of ideas."
Best moments from Sherlock

Show all 9
Cumberbatch and Freeman were not present at the ceremony due to other acting commitments. Freeman revealed on BBC Radio Wales this morning that he found out about his triumph in bed via text.
"I thought 'ah, very, very nice' and then I went to sleep," he said.
Season four of Sherlock will reach UK screens late next year as a one-off special and new three-part run.
The exact air dates are yet to be confirmed but Moffat insists that "when they go out is up to the BBC". "I am their loyal servant, I simply do what they ask me," he joked.
Register for free to continue reading
Registration is a free and easy way to support our truly independent journalism
By registering, you will also enjoy limited access to Premium articles, exclusive newsletters, commenting, and virtual events with our leading journalists
Already have an account? sign in
Register for free to continue reading
Registration is a free and easy way to support our truly independent journalism
By registering, you will also enjoy limited access to Premium articles, exclusive newsletters, commenting, and virtual events with our leading journalists
Already have an account? sign in
Join our new commenting forum
Join thought-provoking conversations, follow other Independent readers and see their replies