Sherlock series 4: Martin Freeman discusses acting alongside ex-partner Amanda Abbington
'We did this series not being together, which was kind of odd'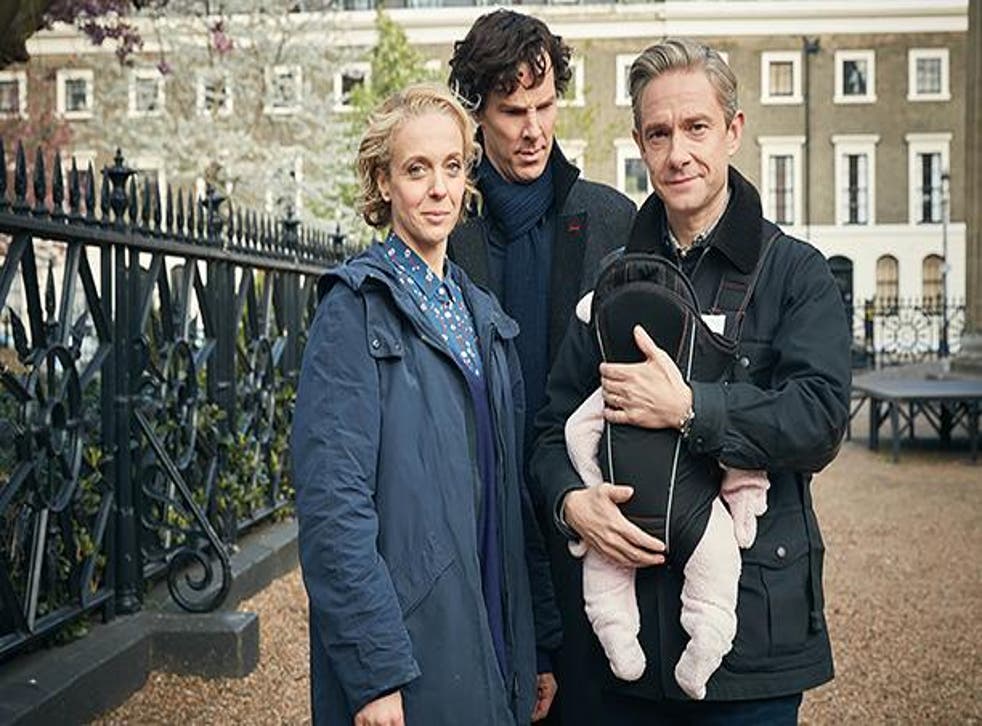 Just weeks before Sherlock returns to TV screens, Martin Freeman and Amanda Abbington made their split public, making front page news across the UK.
Freeman and Abbington play partners John Watson and Mary Morstan in the Benedict Cumberbatch-led series, the pair's fictional characters having a child during the upcoming series.
In an interview with The Guardian, Freeman revealed the pair split before filming the fourth series, which he called "kind of odd" despite remaining friends.
"So we did this series not being together, which was kind of odd, although we were doing it as friends and we're still very close," he told the publication.
"It's always interesting doing stuff with your partner because you know each other better than anybody else and that was obviously still the case with this series. But it wasn't lost on me and Amanda that, 'Oh look, we're holding our fictional baby. Remember this?'"
Sherlock season 4 in pictures

Show all 7
Freeman also agreed that series is the "darkest yet," saying: "There have always been grisly deaths and emotional turmoil in Sherlock. But pound for pound, yes, there's a little bit more dark grey, if not black."
Recently, a trailer for the series was released, alongside numerous photos from the set. The show returns today at 8.30pm on BBC 1.
Join our new commenting forum
Join thought-provoking conversations, follow other Independent readers and see their replies