Sherlock series 4: Tom Hiddleston is the third Holmes brother in clever BBC trailer
Now that's some editing the internet can surely get behind, right?
Clarisse Loughrey
Wednesday 27 July 2016 17:03 Comments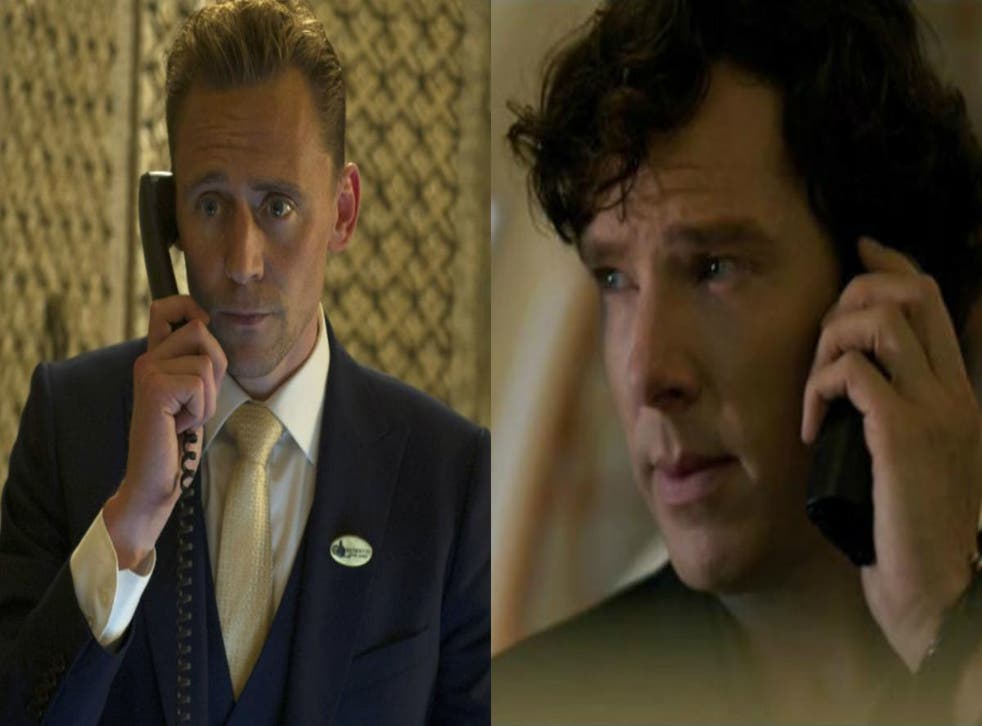 Poised perfectly between wish fulfillment and expert trolling, a new BBC trailer is ready to make the entire internet's dream come true.
Fans went wild after Sherlock stars Mark Gatiss and Amanda Abbington posed with Tom Hiddleston at Comic-Con over the weekend, intensely speculating as to whether Gatiss' Twitter caption, "Blud", was a hint Hiddleston could be possibly appearing as the actor's onscreen brother.
Gatiss, of course, stars as Mycroft Holmes on the show; meaning Hiddleston could be the mysterious third Holmes sibling hinted at during Sherlock's third series finale; in Mycroft's line, "I'm not given to outbursts of brotherly compassion. You know happened to the other one."
Which, in turn, led the BBC store to produce this little gem; fusing clips of Benedict Cumberbatch from the show alongside Tom Hiddleston in The Night Manager, giving just a little preview of what could potentially be.
And this wouldn't be the first time the internet's obsessions shared the screen, with both having starred across from each other in 2011's War Horse.

Sherlock series 4 will arrive on the BBC in the UK and PBS in the US sometime in 2017.
Register for free to continue reading
Registration is a free and easy way to support our truly independent journalism
By registering, you will also enjoy limited access to Premium articles, exclusive newsletters, commenting, and virtual events with our leading journalists
Already have an account? sign in
Join our new commenting forum
Join thought-provoking conversations, follow other Independent readers and see their replies