The Simpsons producer rejected Donald Trump request to voice character
It hasn't stopped the team from immortalising the president in recent episodes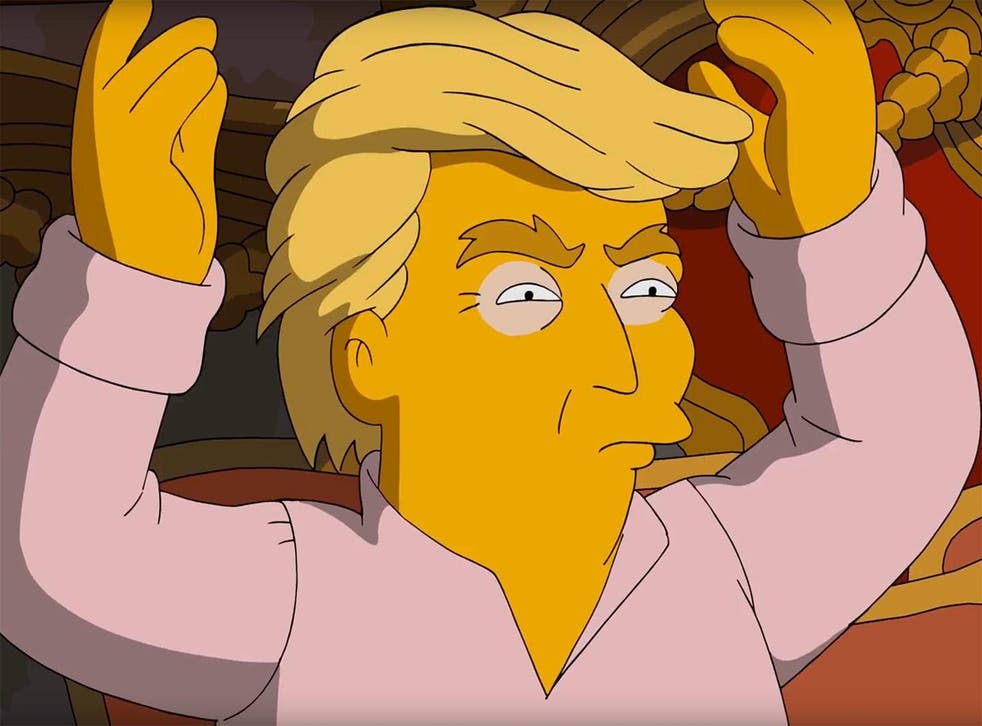 The Simpsons team has revealed it turned down Donald Trump after he requested to guest appear in the long-running animated series.
Executive producer Al Jean revealed the news at last weekend's Comic-Con panel when asked if the series had ever turned down a celebrity from voicing a character.
According to The Wrap, Jean paused upon hearing the question before responding: "Let's just say he's the president of the United States."
The Simpsons actually predicted Trump's presidency in an episode that aired 16 years ago which showed Lisa Simpson succeeding him as the US president and struggling to fix the wreckage he's left behind.
It seems Trump's request may have inspired the writing team - a particular episode recapped his first 100 days in office in bleak fashion.
Best moments from The Simpsons

Show all 10
Creator Matt Groening has been vocal about his dislike of Trump - during the panel, he led the crowd in a chant of "Lock him up! Lock him up!" in reference to Trump's calls to imprison rival Hillary Clinton during his election rallies.
The latest celebrity to reveal they'll guest star in The Simpsons is Ed Sheeran who recently caused controversy after showing up for a brief cameo in HBO series Game of Thrones.
Join our new commenting forum
Join thought-provoking conversations, follow other Independent readers and see their replies