The Simpsons: Writer of first episode says she was kept out of the writer's room for being a woman
Mimi Pond penned the first ever full-length broadcast episode of The Simpsons in 1989, titled 'Simpsons Roasting on an Open Fire'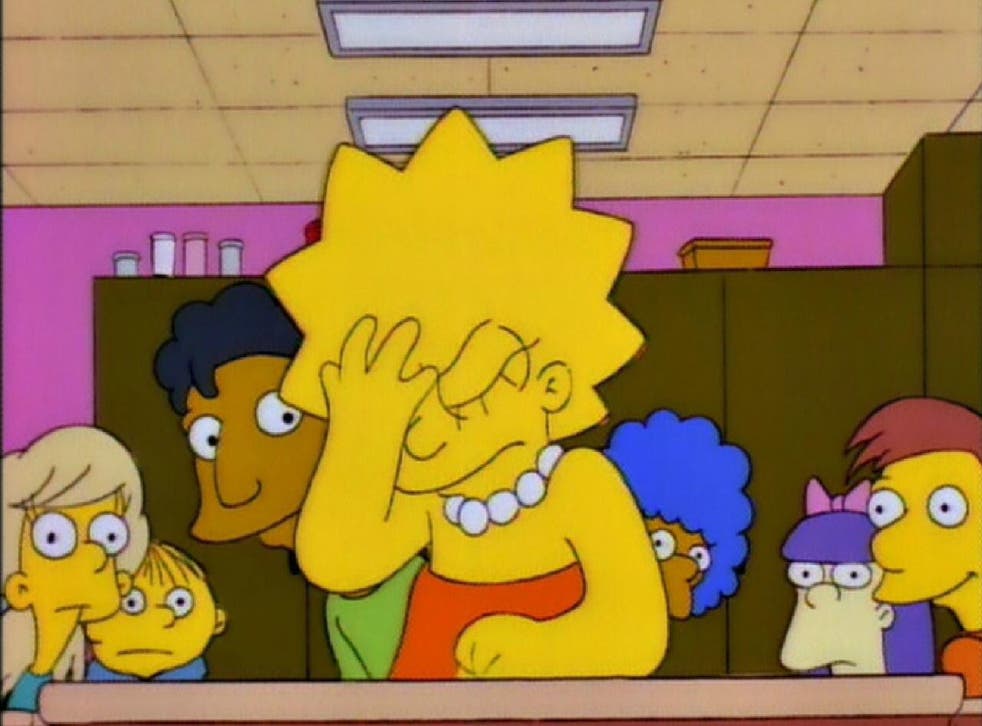 Mimi Pond never received the full respect she deserved.
Though primarily a cartoonist and writer, she's responsible for writing the first ever full-length broadcast episode of The Simpsons in 1989, titled 'Simpsons Roasting on an Open Fire', which was nominated for two Emmy awards.
It was the only episode she ever wrote for the show, despite being acclaimed in her field, regularly published in the likes The National Lampoon, The Village Voice, and The New York Times.
How did that happen? The story, as relayed to Jezebel, isn't pleasant: Pond stated that she was never invited to join the writer's room as the showrunner didn't want any women on the team.
Pond had known creator Matt Groening from his days writing the syndicated comic strip, Life in Hell. When it came to creating the first season of The Simpsons, Groening simply reached out to his cartoonist friends to ask if they wanted to write episodes, and Pond was apparently the only person who said yes.
"I was never invited to be on staff, and I never knew why for the longest time," she recalled. "No one ever called me or explained to me or apologized or anything. And it wasn't until years later that I found out that Sam Simon, who was the showrunner, didn't want any women around because he was going through a divorce."
The Simpsons predicted Lady Gaga's super bowl halftime show in 2012
"It had remained a boys' club for a good long time. I feel like I was just as qualified as anyone else who came along and got hired on the show, and it was just because I was a woman that I was, you know, not allowed entry into that club."
"I always wind up being the turd in the punchbowl because the show is so beloved and everything, and I'm sorry to burst bubbles but [laughs]. It wasn't a pleasant experience for me."
This may have been in the early '90s, but it's not exactly like things have balanced out today. The AV Club examined the entire list of episode writers and co-writers, discovering that only eight percent of the 616 episodes of The Simpsons which have aired include a woman screenwriter.
Mimi Pond has just released a new graphic novel The Customer is Always Wrong, a sequel to 2014's Over Easy.
Follow Independent Culture on Facebook for more news, features and video on TV, Music, Film and Art.
Join our new commenting forum
Join thought-provoking conversations, follow other Independent readers and see their replies