The Independent's journalism is supported by our readers. When you purchase through links on our site, we may earn commission.
The Simpsons: Matt Groening defends Apu: 'The conversation is tainted'
'Who's a better Indian animated character in the last 30 years?'
Jack Shepherd
Thursday 19 July 2018 09:06 Comments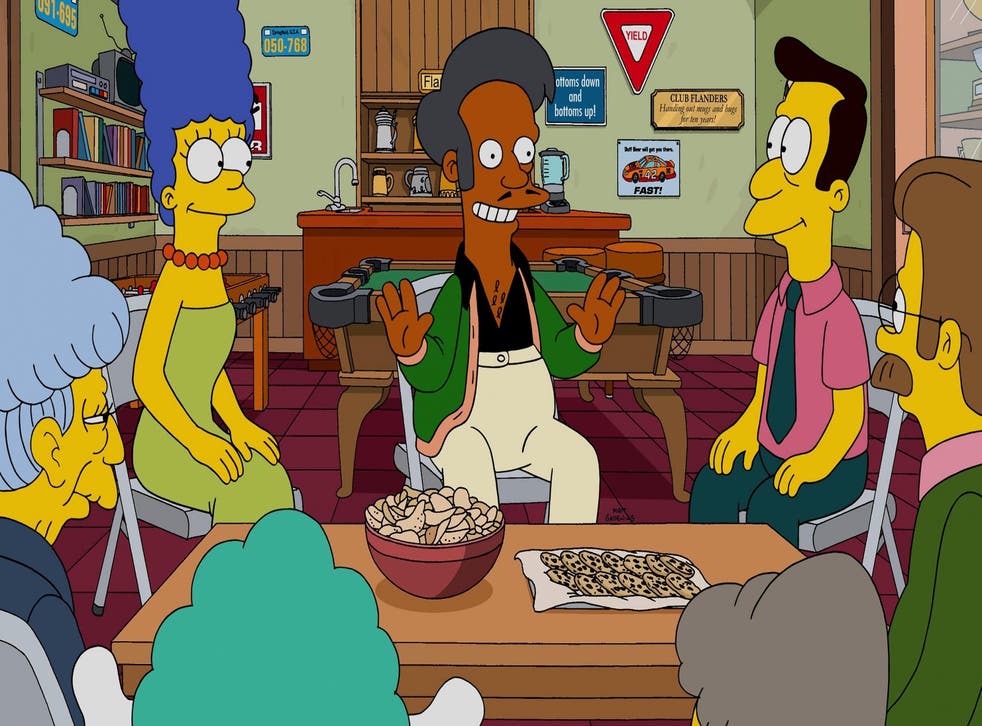 Matt Groening has responded to the ongoing backlash against The Simpsons character Apu.
The cartoon's creator told The New York Times that any conversation regarding the Indian character – voiced by American actor Hank Azaria - is now "tainted" and that there's "no nuance" anymore.
"I love the character, and it makes me feel bad that it makes other people feel bad," he said. "But on the other hand, it's tainted now — the conversation, there's no nuance to the conversation now. It seems very, very clunky."
Explaining how the character was named after Satyajit Ray's Apu Trilogy ("I thought that the name was a signal that we had, at least, a scholarly intention"), Groening said that they would likely not tackle the subject again on the show, having previously done so on the episode 'Much Apu About Nothing'.
Best moments from The Simpsons

Show all 10
"I am sorry that The Simpsons would be criticised for having an Indian character that, because of our extraordinary popularity — I expected other people to do it," he continued.
"I go, maybe he's a problem, but who's better? Who's a better Indian animated character in the last 30 years? I've been to India twice and talked about The Simpsons in front of audiences. That's why this took me by surprise. I know Indians are not the same as Indian-Americans."
Concluding the interview, the 54-year-old said that The Simpsons has always strived to be conscious of race problems: "The fact that the Simpsons are yellow and not the colour that passes for Caucasian in cartoons, that Mickey Mouse pink, that's intentional. It's taking that pink away, and making it yellow. And then taking yellow away from whatever racist connotation that that has had. And that was intentional. As many people have pointed out, it's all stereotypes on our show. That's the nature of cartooning. And you try not to do reprehensible stereotypes."
The Simpsons previously addressed the backlash against the character Apu, which gained traction after the documentary The Problem With Apu aired, when the character Lisa broke the fourth wall mid-show to say: "Something that started decades ago and was applauded and inoffensive is now politically incorrect. What can you do?"
Register for free to continue reading
Registration is a free and easy way to support our truly independent journalism
By registering, you will also enjoy limited access to Premium articles, exclusive newsletters, commenting, and virtual events with our leading journalists
Already have an account? sign in
Register for free to continue reading
Registration is a free and easy way to support our truly independent journalism
By registering, you will also enjoy limited access to Premium articles, exclusive newsletters, commenting, and virtual events with our leading journalists
Already have an account? sign in
Join our new commenting forum
Join thought-provoking conversations, follow other Independent readers and see their replies