Sir David Attenborough: I couldn't watch my brother as a serial killer in 10 Rillington Place
The veteran broadcaster said he was too fond of his late brother to watch him play a serial killer in the crime drama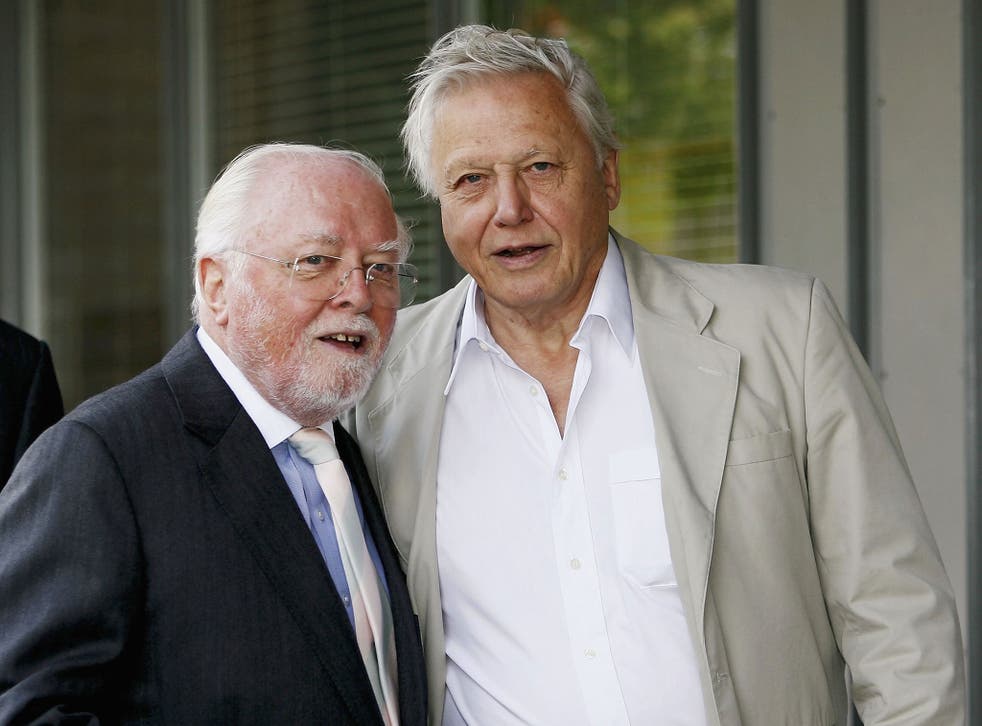 Sir David Attenborough has revealed that he was "too fond" of his late brother Richard to bring himself to watch crime drama 10 Rillington Place in which he played a serial killer.
The BBC naturalist Sir David, who said in an interview that he wished his Oscar-winning film veteran brother Richard had been able to display his skills as a comic actor, refused to watch 1971 film 10 Rillington Place saying "I couldn't bear to watch my dear brother imitating a sexual murderer".
Richard Attenborough, who died in August at the age of 90, won acclaim as the director of films such as Gandhi and Cry Freedom; and as an actor for roles in films such as The Great Escape, Jurassic Park and Brighton Rock during his long career.
Sir David told Radio Times magazine that he was sorry his brother hadn't appeared in more comedies: "The thing that I'm sorry about is that actually Dick was a marvellous comic actor."
"He was very, very funny, and could be - and was - in domestic circumstances. We just spent all our time roaring with laughter - and that didn't get much of an outlet in his feature films.
"I mean, Christmas time, you know, we just sat around, roaring with laughter."
Sir David said of Richard's directorial oeuvre: "I think probably the most imaginative film he made as a director was Oh! What A Lovely War…"
"Shadowlands was a very powerful film, but Oh! What A Lovely War was out there on its own - no cinema film that I know of had anything like the bravura and the energy and the invention as he put into that."
Sir David said that the siblings had no idea, growing up, that they would both enjoy careers in front of and behind the camera.
"I would be going out looking for magpies or newts or something, and Dick would be working at the local amateur theatre, which was extremely good, in Leicester.
"Dick was there all the time. Every night, every weekend, while I was out collecting fossils. We couldn't have been more different," he told the magazine.
"I remember going to see him on set in 1941 when I was 15. It was the first film he made with Noel Coward, In Which We Serve, and that was just astounding!
"I was just amazed at the way people were carrying on, doing 23 takes! How could he possibly manage to come out and go, 'Oh, my GOD!' 23 times? And make it better!"
The wildlife presenter said that he had always remembered what his older brother had told him about "commentary delivery".
"I think we were both aware that we were in different disciplines. I always used to go to his premieres, and he always watched my shows, and we always talked to one another about what we did and what the problems were."
But he said that their jobs were very different.
"Mine's a very limited performance because although it is a performance.... it is a distillation of some particular part that's in me, that is part of me.
"My brother played John Christie, the murderer [in 10 Rillington Place); it was no part of him. The interesting thing is why he ever did anything like that. It's because he was very interested in the human psyche and what made people tick.
"But it's not the same as being a commenter on the natural world."
Additional reporting by PA
Join our new commenting forum
Join thought-provoking conversations, follow other Independent readers and see their replies