Sir David Attenborough to mark 90th birthday with new BBC specials
The milestone will be recognised with a one-hour special, Inspiring Attenborough: Sir David at 90
Adam Sherwin
Media Correspondent
Tuesday 24 November 2015 22:01 Comments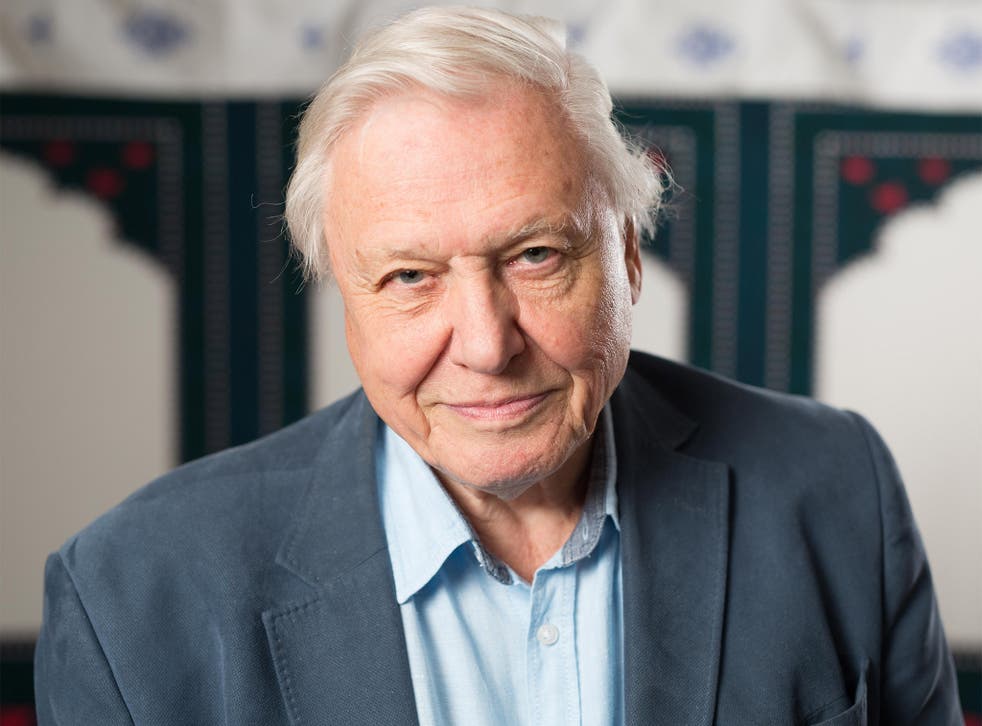 It's a decade since Sir David Attenborough, then about to turn 80, announced that his next blockbuster BBC series would be his last. But now all thoughts of retirement have been cast aside as the greatest living natural history broadcaster announced that he will mark his 90th birthday next year with a brace of new programmes, including an investigation into bioluminescence.
Sir David, whose latest hit BBC1 series The Hunt reveals the strategies used by both predators and prey, turns 90 next May.
The milestone will be recognised with a one-hour special, Inspiring Attenborough: Sir David at 90, in which Kirsty Young talks to the broadcaster about his career, his extraordinary journeys, and the unique animal encounters he has had across the globe.
Recorded in front of a studio audience, the programme will celebrate Sir David's contribution to our understanding of the natural world, and to the development of television broadcasting, in a career that has spanned seven decades. He and Kirsty will be joined by film makers, zoologists, conservationists, biologists, anthropologists as well as pioneers from the world of broadcasting.
Sir David will reflect on key moments from his career, from capturing unique animal behaviour for the first time and uncovering critical conservation stories to the fast paced advancement in filming technology over recent decades.
In a second programme, Light on Earth, a verbal echo of the pioneering Life on Earth series, Sir David will examine the spectacular and magical light produced by glow worms, fire flies and luminous plankton is what is known as bioluminescence - light made by living things.
Sir David Attenborough guide viewers through a world he describes as "utterly unlike our own". The film is already under production and the BBC said it had captured "amazing sequences filmed for the first time" including the "bioluminescent millipede glowing on the forest floor; the bioluminescence of a living dragon fish; the mesmerising flashing light patterns of the synchronous firefly in real time; and the spooky glow of the lantern shark's belly."
Retirement is no longer on the agenda for Sir David. "Not if I'm still being asked to do great series," he said. "If Alastair (Fothergill, executive producer of The Hunt and The Blue Planet) asks me to do something, I will, just as long as I can get there in the wheelchair."
Sir David will be back on screens at Christmas with a three-part BBC1 series in which he returns to the Great Barrier Reef, nearly 60 years after taking his first deep-sea dive at the world's largest coral reef system, in Australia.
Access unlimited streaming of movies and TV shows with Amazon Prime Video Sign up now for a 30-day free trial
Sign up
Climbing aboard the Alucia, a 56-metre research and exploration vessel equipped with a state-of-the-art Triton submersible, laboratories and a helicopter, the naturalist embarked upon the deepest manned dive recorded at the reef - to 1,000ft - and saw parts of its flora and fauna never before viewed.
Sir David embarks upon a mission to save the threatened Reef. He consults leading scientists and visits its island research stations where researchers and their teams are trying to help corals cope with the climate's rapid change.
Register for free to continue reading
Registration is a free and easy way to support our truly independent journalism
By registering, you will also enjoy limited access to Premium articles, exclusive newsletters, commenting, and virtual events with our leading journalists
Already have an account? sign in
Join our new commenting forum
Join thought-provoking conversations, follow other Independent readers and see their replies