Sir David Attenborough: Young naturalists are 'extinct' species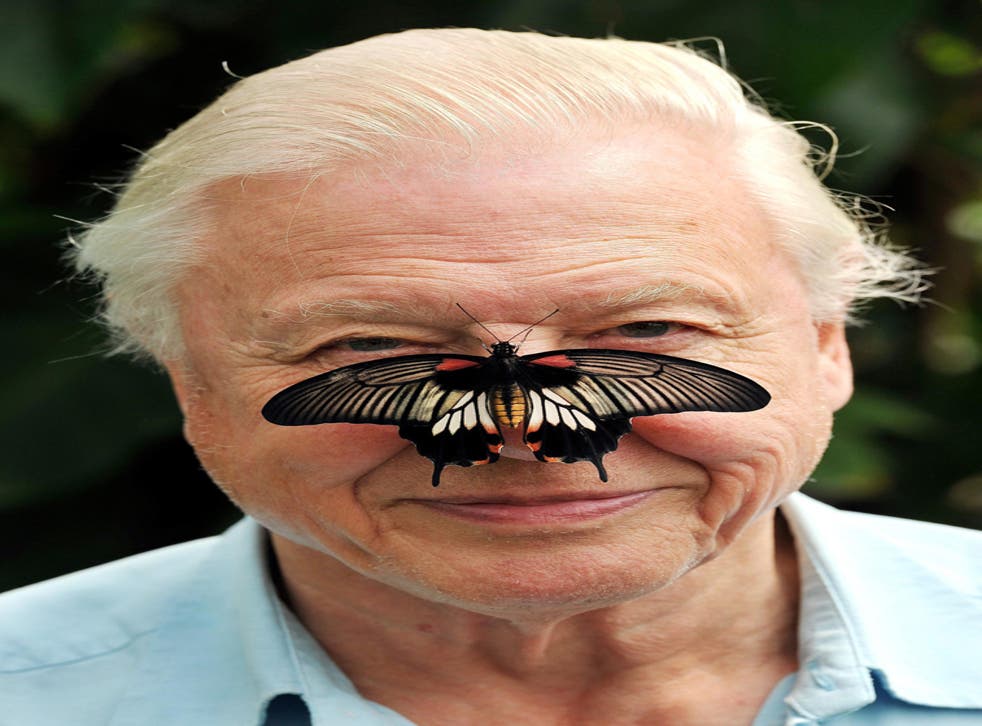 Young naturalists have become an "extinct" species in the British countryside, Sir David Attenborough and Chris Packham have said.
TV veteran Sir David and Autumnwatch presenter Packham said that some legislation designed to protect the countryside had inadvertently made it impossible for young enthusiasts to enjoy it.
Packham, interviewing Sir David for the Radio Times, said: "When it comes to children, the one species that is extinct in the British countryside is the young naturalist.
"I'm out there all the time and I just don't see the boy that I was and you were. That's a disaster in waiting, isn't it?"
Sir David replied: "Yes, and part of the reason for that is easy to identify, and that is because it's no longer allowed, no longer legal, to be a collector. I openly admit that I collected birds' eggs.
"And I knew, I bet like you did, when the right moment was when you could take one, and the bird would lay another, so you didn't damage the population, and I learnt a lot.
"Now, I think it's in the ledger of law, if you wanted to be pedantic, if you were to pick up a feather and put it in your pocket it would probably not be legal. And not to be allowed to collect fossils..."
Packham said: "It is very sad. I can't believe that future generations will learn their trade on television, on the internet and in libraries, because the passion has to come from the heart.
"You've got to want to set your alarm clock to go out and sit in a hide. Young people in particular are so disconnected from the natural world. It's a shame to think that there aren't kids out there".
Access unlimited streaming of movies and TV shows with Amazon Prime Video Sign up now for a 30-day free trial
Sign up
Packham admitted: "I wouldn't reprimand a young boy that I found climbing to a nest these days. I think I'd give him a bunk up into the tree."
Asked about his predictions for the long-term future, Sir David told the magazine: "What I suspect is that now there is one species - man - that is so powerful if it sees a competitor it can fix it.
"One might say that the future lies with the flu virus, but when it rears its ugly head, humanity says, 'We're going to fix you, mate'. So that's not going to take over the world.
"The speed with which something would have to evolve into newer forms would be so slow that man would have the opportunity to stamp it out."
He added: "I don't think that humanity is going to disappear within the next couple of million years because it is omnivorous, highly adaptable and very powerful."
Sir David said that he believed that "a population explosion will have devastating effects on Homo sapiens' ability to feed itself and that the size of the population will be diminished" and humans will become less "self-indulgent and wasteful".
"I suspect humanity will stagger on, though not quite as luxuriously", he said.
Sir David, who is preparing programmes about vertebrate evolution and small invertebrates, said he did not know how many more programmes on the scale of Blue Planet and Frozen Planet that the BBC could make in future.
"I'm not sure how much more of that is going to go on. You can see that there is a movement these days to produce films that are much cheaper to make.
"They're great in their own class, but it's much easier to film people trundling around the forest saying, 'I wonder if this is a new species or not?' than it is to wait around for three years for that species to do something that nobody has ever seen before," he said.
PA
Join our new commenting forum
Join thought-provoking conversations, follow other Independent readers and see their replies