SNL finds its Donald Trump in Alec Baldwin
He'll play the Republican candidate for the whole season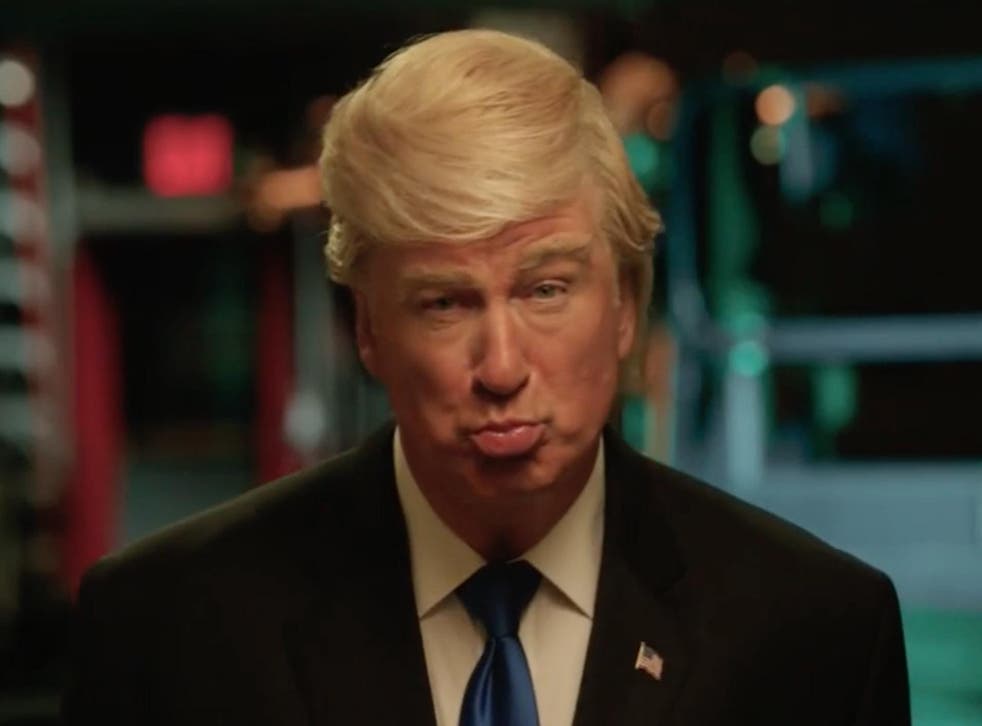 Donald Trump is probably the most Saturday Night Live-ready presidential candidate in history, and the show has found a new actor to play him.
Alec Baldwin will take over on 1 October for a spoof of the Trump vs. Clinton debate, with Kate McKinnon continuing to play the latter.
Baldwin will remain with SNL for the entire season, according to The Hollywood Reporter, which is sure to be very election-focused.
Trump was previously played by Taran Killam, but his contract was not picked up for season 42.
Executive producer apparently made the decision to hire his 30 Rock star over the summer, and it follows the success of Larry David as Bernie Sanders.
Baldwin has been pretty outspoken about Trump, describing him as "the first candidate made of hate".
He previously mused on Ellen: "We don't really want a president who looks like he's been dipped in movie popcorn butter."
Register for free to continue reading
Registration is a free and easy way to support our truly independent journalism
By registering, you will also enjoy limited access to Premium articles, exclusive newsletters, commenting, and virtual events with our leading journalists
Already have an account? sign in
Register for free to continue reading
Registration is a free and easy way to support our truly independent journalism
By registering, you will also enjoy limited access to Premium articles, exclusive newsletters, commenting, and virtual events with our leading journalists
Already have an account? sign in
Join our new commenting forum
Join thought-provoking conversations, follow other Independent readers and see their replies